Even if you are an experienced marketer, it is important to note that app marketing is a totally different ball game, complete with different players and rules. With 7.26 billion smartphone users worldwide (yes, that's roughly 90 percent of the population!), mobile app marketing is a must. To help you navigate the landscape of mobile app marketing, here is our starting lineup of seven key app marketing strategies along with eight marketing channels to complement your strategy.
Seven proven app marketing strategies
1.    Focus on a handful of important KPIs
The days of measuring an app's success by downloads and ratings are long behind us. Instead, here are five meaningful mobile marketing metrics that every marketer should know like the back of their hand.
Average Revenue Per User (ARPU): The amount of revenue each of your active customers (on average) contribute
Cost Per Install (CPI), Cost Per Loyal User (CPLU): CPI measures your customer acquisition costs for customers that installed your app in response to seeing an advertisement (tracking paid installs rather than organic installs). And the CPLU metric looks at the cost of acquiring an active user (defined here as anyone who launches your app at least three times).
Engagement: This can only be defined within the context of the individual app and its mobile marketing strategy. With that said, engagement is most often talked about in terms of the phenomena associated with wanting to use the mobile app longer and more frequently.
Love Percent: Unique to apps using the Alchemer Mobile (formerly Apptentive) Love Dialog, this metric starts with showing your mobile customers a one-question in-app survey: "Do you love this app?"
Retention: Retention is a measurement of customer churn: How many customers continue to actively use your app after one week? One month? One year?

2. Dedicate the resources your app deserves
Oftentimes, marketers undervalue mobile advertising. They dedicate only a small percentage of their marketing budget to mobile app marketing. This is a huge missed opportunity.
But once you have restructured your marketing budget to give your mobile apps their due resources, you need to plan how that budget will be used. The advertisements and promotions for your app need to not only be creative and engaging to consumers, but they also have to be ongoing.
Without planning your app marketing strategy and budget accordingly, you could be running out of steam (read: dollars) by the time the big end-of-the-year push occurs. Your goal should be to maintain your app's visibility in key marketplaces year-round. For example, you could push a little more of your budget around key spending holidays to give that visibility a boost and ensure that your consumers are seeing your app when you need them to the most.
3. Avoid getting pulled in too many directions
As much as every company is fighting for app space and supremacy, your individual departments may be doing the same. The larger the organization and the more separate departments it has, the larger the number of people who feel that your mobile app (and its marketing strategy) is their territory.
Rather than having internal disputes over property lines, unite these different stakeholders together into one team. Not only will this appease everyone who feels they should have a say or control the app marketing strategies, but it will end up making those strategies more successful.
Aligning the goals of all of these different departments may not be easy, but through ongoing communications and routine meetings with team members, you will stand a much better chance at hitting all of these different goals and minimizing power struggles. Plus, you will have more hands on deck and creative input available in the planning and execution of these app marketing campaigns.
4. Partner your app marketing team with a mobile marketing expert
Despite the wealth of knowledge and expertise your advertising/marketing department has (or your ad agency, if you don't handle these tasks in-house), mobile marketing, as mentioned above, is a different battleground with a new required set of expertise and technology. Even digital marketers aren't always well versed in the challenges that mobile faces. Some of these challenges include optimizing your marketing efforts to reach optimal ranks, app usage analytics, targeted media buying, and more (these are discussed below in more detail below).
If partnering with a mobile marketing technology provider is in your budget, you may want to explore this option with the members of your team or any outside agencies that operate your app marketing campaigns. This may eat up a chunk of your budget, but this all-in tactic should provide your app with the most success and best chance at achieving an optimal rank among app stores.
5. Market the experience, not the app
In the past, when companies made apps for the sake of having an app for their customers to use, it was more acceptable to market the app itself. That is no longer true because you aren't trying to sell audiences on the app itself anymore. Instead, you are selling them on the experience your app provides. And, more importantly, how that experience is uniquely different and superior to any other experience they've previously had on mobile.
This is not a new concept, by any means. Today's consumers look for the simplest experiences offered by brands In fact, 86% of consumers are more likely to purchase when they are not overwhelmed with confusing information. Keep that in mind when you are writing your store descriptions. Market how the app will simplify users lives, not every little thing the app can do.
The strategy of marketing the experience rather than the app has caused customer experience to become a front-running issue of businesses across nearly every industry. Don't market your app—that's simply is not enough anymore. You have to focus on the experiences that are only possible with your app.
6. Organically boost your app to the top
Paid media buys will certainly give your app a boost in the rankings, but ultimately you are after the users who discover and install your app on their own. In the app marketplace, ad-driven users and organic users have a sort of symbiotic relationship. The more downloads you get through your media placements, the higher your rank becomes in the app stores and thereby how visible it is to potential organic users.
Ultimately, your goal is to achieve your app's optimal rank, which is reached by finding the best balance between ad spend, app store ranking, and organic downloads. In other words, you want to convert the greatest number of organic users possible, for the best use of your money. Optimal rank is not the highest possible rank. It is easy to throw a lot of fuel at the fire and get a big blaze, but your burn rate will be much too high to sustain and you won't be receiving a positive ROI on your ad spending.
7. Keep iterating
No matter how successful your mobile app marketing strategies, the job is never done. The mobile app environment is dynamic and always changing. Your app marketing team should continuously meet and plan for future updates, changes, and ways to keep consumers engaged and loyal. It is also important to establish a feedback loop with consumers to monitor and understand the changes in attitudes regarding your app and other competing apps.
Marketing channels to complement app marketing strategies
1. Affiliate marketing
One of the least used but most effective app marketing channels, affiliate marketing is almost identical to online referral marketing. Through this channel, app marketers (the 'merchants') can join an ad network, such as Apple's Performance Partner Program or the Google Display Network, to create featured widgets and code snippets that other app or web publishers (the 'affiliates') can embed on their platforms. For each download such an app generates, the app publishers receiving the download pays the affiliate a small reward—typically in the form of revenue sharing.
2. App store optimization
The goal of ASO is to drive more traffic to your app's landing page in the Apple App Store or Google Play Store, so that searchers can take a specific action: downloading your app. Of course, App Store Optimization is an ongoing process, thanks both to the continually evolving ranking algorithms and to the competitive nature of the app stores. A successful ASO strategy requires a keen eye, a penchant for analytics, and regular check-ins, so keeping up with ASO best practices is imperative to growth.
3. Blogs and multimedia
Your favorite inbound strategies are perfectly suited for app marketing through blogs and other online mediums. This is one area most digital marketers know well, whether or not they've ever worked in mobile—use your knowledge to your advantage!
4. Loyalty programs
App loyalty programs seek to convert casual customers into highly active and highly profitable evangelists. In the app world, this often comes down to rewards systems, gamified achievements, or blurring the lines between app marketing and traditional marketing by allowing customers to earn and track loyalty rewards, obtained through either in-app, in-store, or online purchases, on their mobile app.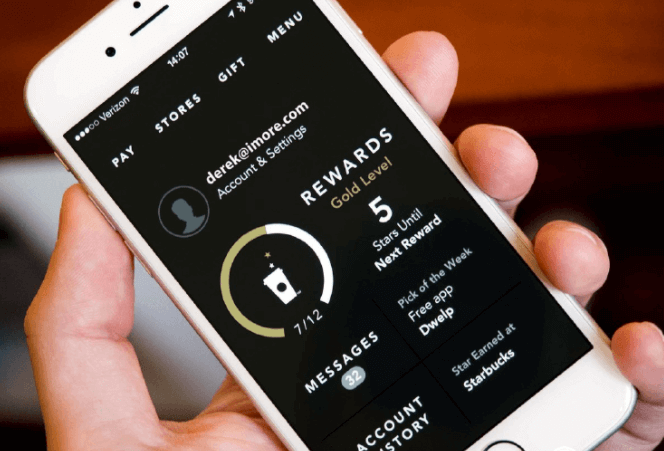 5. Paid advertising
Equivalent to search engine marketing's Pay-Per-Click advertising in Google's Ads or Microsoft Ads networks, mobile app's version of paid advertising is a way to quickly grow downloads and reach a targeted audience.
6. Ratings and reviews
A cornerstone of mobile app marketing, app store ratings and reviews provide potential customers with the ever valuable assurance of quality. Just as Yelp reviews can make or break a local business, the slightest change in your app's rating translates into dramatic changes in your app store rank, downloads, and revenue.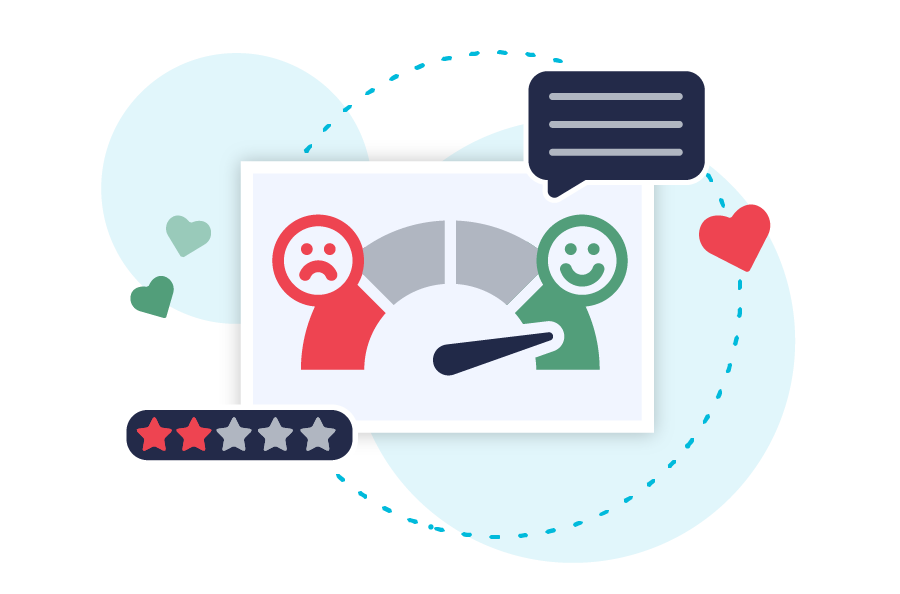 7. Social media
Social media is well entwined in today's marketing toolbox, and is a tremendous avenue to help show the human side of your app by connecting with customers on their terms, in a familiar setting. The social channel(s) you use will depend solely on your brand's goals, and look different for every company.
8. Word of mouth
This channel is the leading driver of app discovery, but it is also the hardest to measure—and the hardest to control. At the end of the day, referrals through word-of-mouth marketing come down to creating an app customers not only love, but love to talk about
---
It is beyond clear, that mobile is a critical component to the marketing mix and success of our companies. Thus, we have to move beyond the mentality of having an app for the sake of having one and instead push for further understanding of the impact that they can have on driving brand awareness, increasing revenue, and even generating traffic in stores.
The very best app marketers are going to be the ones willing to go all in and dedicate the necessary time, effort, and costs towards understanding and developing this wildly uncharted environment to the furthest extent.
Still wanting to learn more about mobile marketing? Check out our mobile marketing content hub or request an Alchemer Mobile (formerly Apptentive) product demo to see how we can help you with mobile marketing!