Peter Gibb is a consultant, teacher, and author of two books – Count on Spot, and King of Doubt. His forthcoming book, Mindful Conversation: How to talk to anybody about just about anything takes advantage of his Alchemer Professional license and the new Alchemer Survey Audiences self-service panels.
"I was working as an organizational development consultant, helping people in large companies learn how to talk to each other because people didn't know how to connect," said Peter. "I attended a baby shower, and I noticed that we were all at the same event having radically different experiences. They all brought a different perspective and different conversation styles."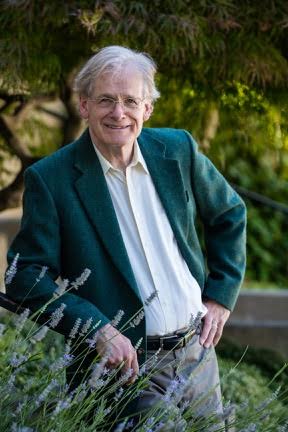 Peter started working on Mindful Conversation about two-and-a-half years ago. As he developed his premise and hypothesis, he began teaching it and testing it. Participants would take the survey to see where they fit in the quadrants that Peter developed.
Using Survey Audiences
Peter's upcoming book includes the survey that he developed using Alchemer and proved with Alchemer Survey Audiences. Survey Audiences is an add-on capability that allows survey builders to test a survey or conduct some quick research with a relatively low sample size and low cost. For larger or international audiences, the Alchemer Panels Services team can help you find the respondents you need.
"The survey provides a great starting point for discussing a person's conversation, as well as learning where the majority of people fit," added Peter. He found that talking about the feedback results individually and collectively gave people a sense of where they fit and what they could expect.
"After I built the survey with Alchemer, I wanted to test it with people who didn't know me," said Peter. "So I selected a census-balanced random group with the Alchemer Survey Audience feature. I got 50 people very fast, with lots of great comments. I was delighted. And it gave me the confidence that my survey would produce the data I was hoping to get."
Having Mindful Conversations
"The Mindful Conversation approach is unlike active listening, where people learn to repeat what they've heard for confirmation," said Peter. "It's much more about not thinking about everything else that's going on when you're talking to somebody. If you're thinking about dinner or work or what you're doing after this, you're not adding to the conversation, you're subtracting from it."
"In any conversation, you're either speaking or listening. So it was natural that there would be people who primarily talk and those who primarily listen," he said. "And then most people fit somewhere in between. Once you figure out where you fit, then you can begin to be more mindful about how you participate in conversations."
Finding Alchemer
When he began creating the survey, Peter looked at the different survey solutions available. "Alchemer was the only one with the capabilities I needed," said Peter. "Plus, their customer support is excellent. Elise helped me in so many ways. She helped me use the Survey Audiences feature to get a random sample of people who gave me such rich feedback."
To learn more about Peter Gibb and his forthcoming book, Mindful Conversation: How to talk to anybody about just about anything, visit www.petergibb.org