Note from the Alchemer Webinar on HR.com
Recently, Alchemer hosted a webinar with HR.com to talk about the challenges of returning to the workplace after 14 to 18 months away. The panelists – Vanessa Bagnato, Director of Enterprise Solutions, and Sue Bonsor, Director of Customer Support at Alchemer – talked about the different workplace models and considerations for developing a return-to-work plan, and involving employees in the decision during the webinar.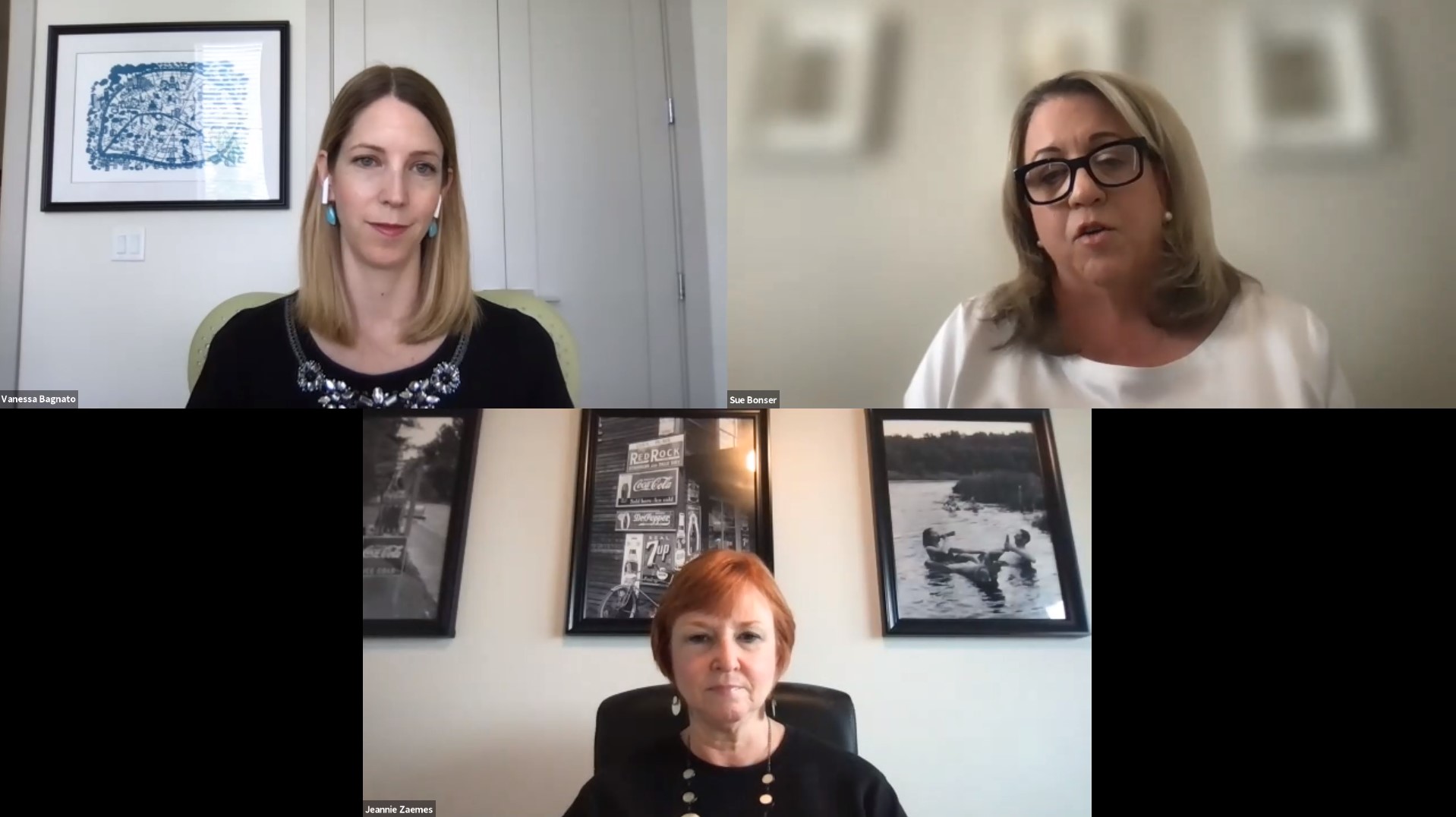 Different Work Models
Returning to the Way it Was. Even though we now must create more hygienic work environments with less communal food, this model tries to recreate the way the organization worked before the pandemic.
Clubhouse Model. This hybrid model encourages employees to come to the office when they need to collaborate, and work from home when they need to work without interruptions. In this case the office serves more as a hub.
Activity-based Working. In this model, employees work from the office, but no longer have assigned desks. Instead, they spend their day working where it makes the most sense – in a team huddle, with one other person, or alone. Some companies use a reservation process to ensure each employee has a desk. This allows organizations to operate in smaller spaces with fewer desks than employees.
Hub-and-Spoke Model. This approach creates smaller satellite offices closer to where employees live, cutting commute times while giving employees the benefits of face-to-face interactions.
Fully Virtual. This model is how most companies worked during the pandemic, where employees work from any location, such as home or anywhere they like.
How Others Are Doing It
A Gartner study showed that 82 percent of companies intend to permit some remote working as people return to the office. However, 30 percent of corporate leaders worry about maintaining their corporate culture without people in the office.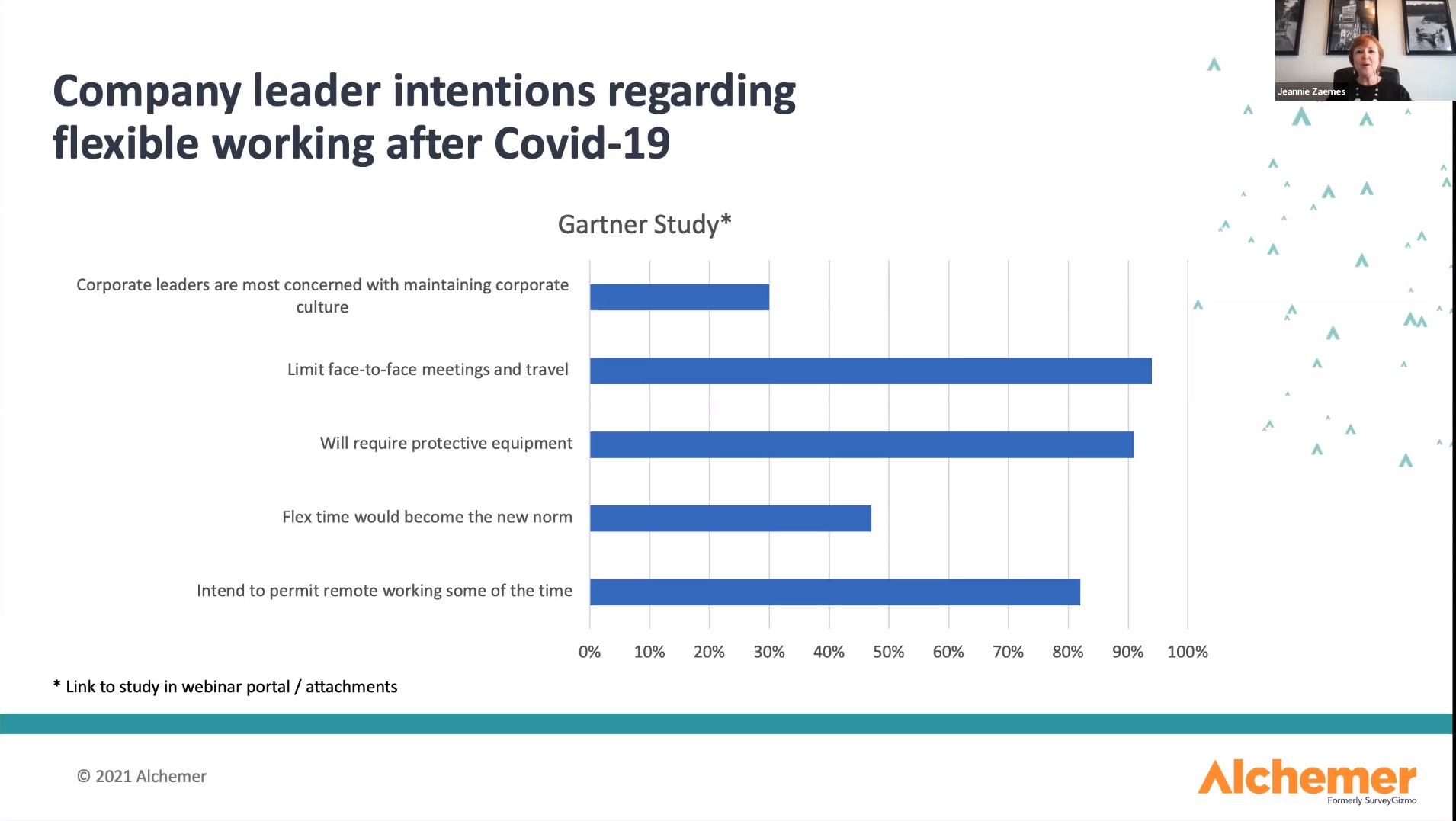 Google has announced plans to reopen offices with some locations returning to work before September first. However, offices will operate at limited capacity, taking regional health guidelines into consideration. Google also announced that they expect employees to live within commuting distance of an office – in effect, choosing a hybrid model over the fully remote model that some other tech companies, such as Twitter have chosen.
Allstate Insurance surveyed employees and found that many employees did not want to return to the office full-time. After analysis, Allstate realized that most functions don't require an office setting. They announced that 75 percent of the roles can be performed remotely, while 24 percent can be done on a hybrid basis. The remaining 1 percent will return to a pre-COVID style of office setting. This includes some top executives and certain customer-facing roles.
Apple employees did not feel heard and are pushing back against a new policy that required them to return to work three days a week. Employees wanted a more flexible approach to work remotely with over 80 employees writing a letter to leadership expressing their thoughts and desire to be asked. Many employees have chosen to leave, especially in light of both Facebook and Twitter telling employees they can work from home forever.
Atlassian revealed a new Team Anywhere policy, the company requires staff to travel to their nearest office four times a year. Based on employee surveys, the company expects to have about 50-percent office attendance.
Considerations
When you develop or finalize your Return to the Workplace plan, there are several considerations to take into account.
Establish what your employees want and what your company needs to maintain your corporate culture, then determine the return-to-work approach that is best for your organization.
Map out a timeline to set expectations for employees. Employees need to plan for childcare, family care, commuting, pet care, and other situations that might have changed over the past 16 months or so. Even if the timeline changes, employees will be more understanding if there is transparency about expectations. A McKinsey study found that employees want more certainty about post-pandemic working arrangement, even if businesses don't yet know what to say. According to the McKinsey study, organizations that have already articulated more specific policies about the workplace have seen employee well-being and productivity rise.
Get feedback from employees on the plan.
Evaluate the physical workspace and ensure that it is safe for your employees.
Consult with local government guidelines, which can vary by city, county, state, province, and country.
Determine policies surrounding employee screenings and protocols.
If you require daily health assessments or other check-ins, Alchemer found that posting a QR code at every door really simplified compliance.
Determine how you will deal with vaccinated versus non-vaccinated employees. This is a very sensitive topic that could become an inclusivity issue.
Decide what, if any, protective gear or cleaning supplies you need.
Determine your corporate travel policy both domestically and internationally.
Do not expect your plans to be static. You will need to monitor employee satisfaction (pulse surveys really help here) and be flexible with iterations due to employee feedback or changes to government guidelines or other factors.
With the dangerous Delta variant cropping up, we all should plan to have our plans change. Remember to continue to communicate with employees and government health officials to protect your people.
To learn about Alchemer's Return-to-Work solution, click here.