Subcategories: Restaurant, Food Services
In our 2022 Mobile Customer Engagement Benchmark Report, a study of more than 1,000 apps across a billion mobile app installs, we take a close look at apps in the Food and Drink category. In our research, Food and Drink apps are separated into two subcategories: Restaurants (both QSR and sit down) and Food Services (grocery, food delivery, digital recipes, etc.)
The Food and Drink industry embraced the transition to mobile in 2020, and the investments paid off in 2021. As people transitioned back to eating out, behavior and reliance on Food Services apps shifted—but the category still outpaced many of our overall benchmarks for engagement success. 
Read on for data-supported research and benchmarks Food and Drink apps should focus on in 2022 and beyond based on what was learned from a year like no other.
"Looking at the dining experience, for example, everything from search to reservation to pre-arrival to dine-in to exit is entering a new phase of digitization. As such, employees will feel more and more empowered leveraging technology to deliver better guest experiences and feel more empowered and happy to work in a well-run restaurant," – Chris Comparato, CEO of Toast
Data included:
Ratings and reviews
Retention
Interaction and response rates
Surveys
Popular phrases
Popular phrases with sentiment distribution
Consumer sentiment
Expressed customer emotion
Shifted emotions
Expressed consumer sentiment by subcategory
Shifted emotions by subcategory
Retention rates for Fans and Risks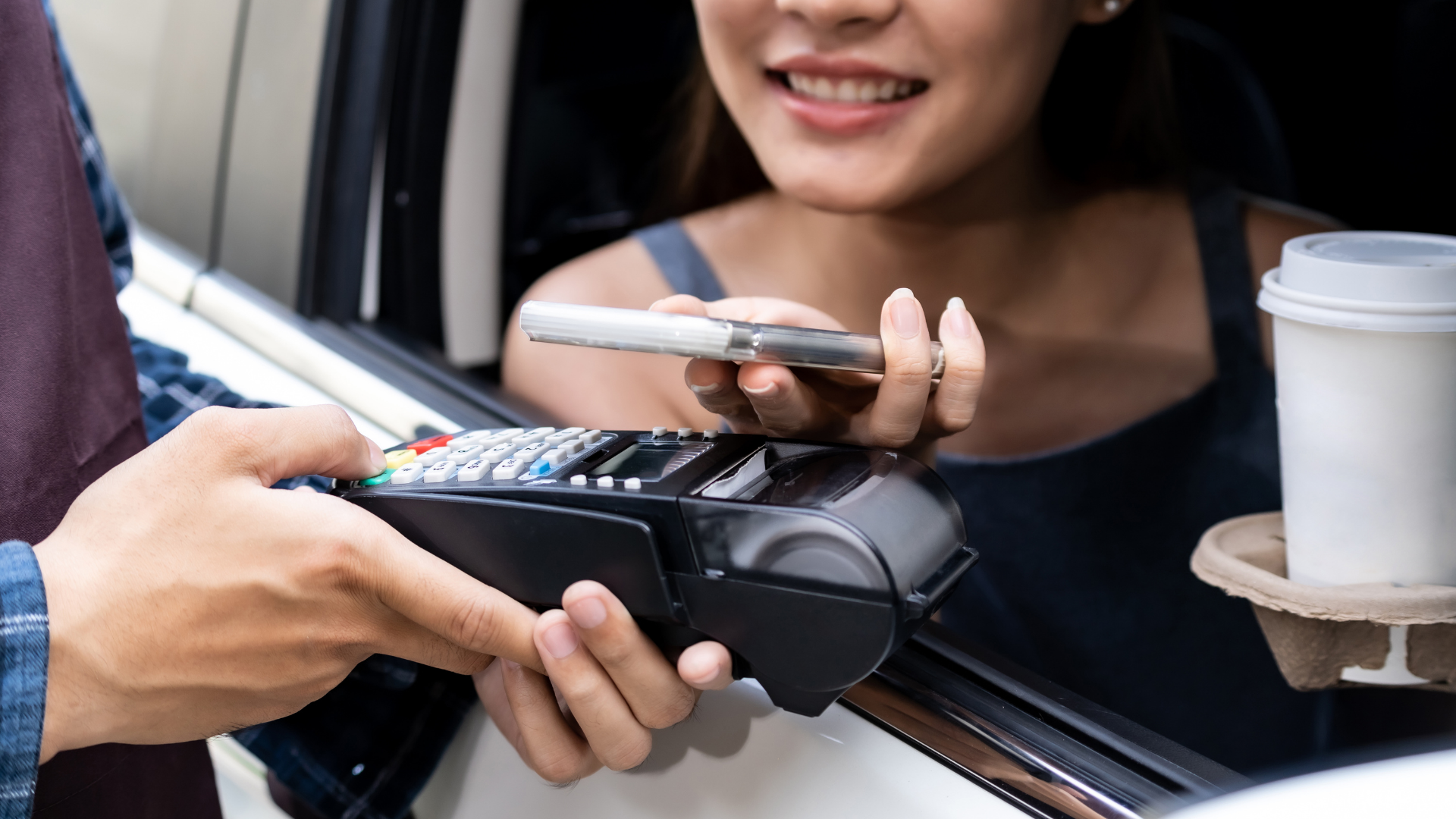 Ratings and reviews
As consumer behavior shifted, ratings and reviews were impacted. The average number of ratings went up 5% for Restaurants and down 41% for Food Services. The average number of reviews told a similar story and went up 46% for Restaurants and down 57% for Food Services. Generally, consumers will rate and review what they regularly engage with, and our 2021 benchmarks are representative of consumer shifts. Despite waves of change in the number of ratings and reviews apps received, average star ratings were exceptional, with Restaurant apps averaging 4.69 stars and Food Services apps averaging 4.59 stars.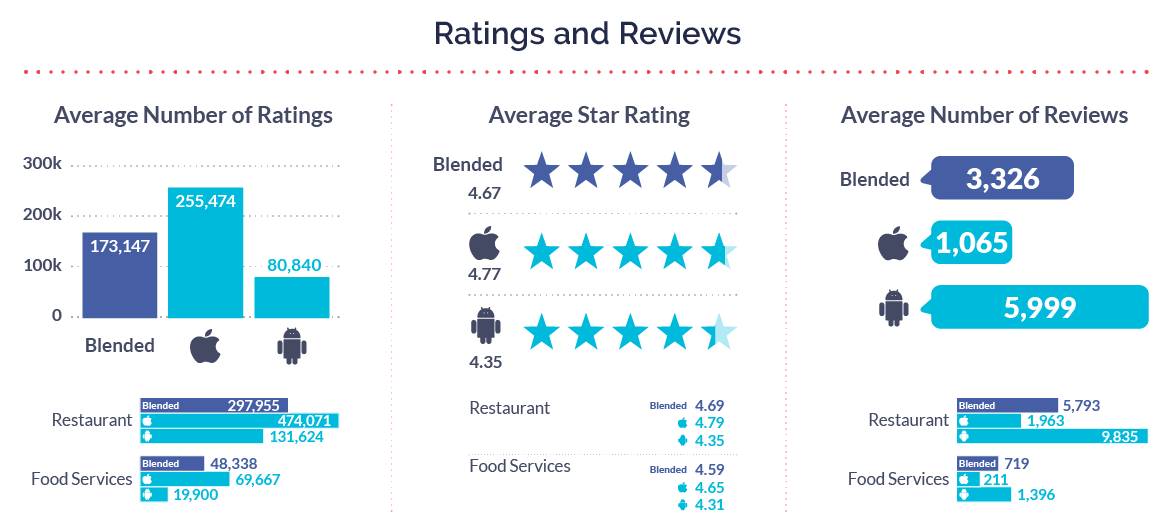 Retention
Restaurant apps' retention benchmarks were higher than overall averages, with 68% 30-day retention (67% overall), 61% 90-day retention (58% overall), and 48% annual retention (44% overall). Food Services apps followed closely behind with 53% 90-day retention, 41% 90-day retention, and 41% annual retention. Both subcategories' retention improved dramatically when they showed consumers the Love Dialog in the first 90 days, averaging 84% for Restaurant and 83% for Food Services (79% overall).
Food and Drink brands who looked at retention through Fans and Risks segments made exceptional strides, particularly in long-term retention. Combined 90-day retention for Fans was 86% and 82% for Risks; annual retention was 71% for Fans and 60% for Risks. For an industry that gives consumers endless opportunities to switch their loyalty, mobile teams are doing an excellent job mitigating churn by getting ahead of it.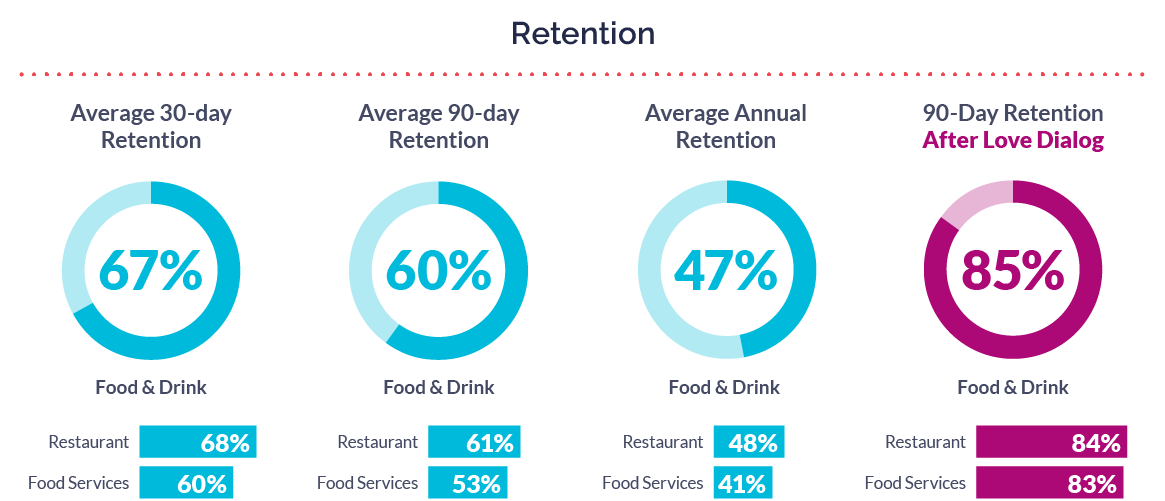 Interaction and response rates
Sticking with the theme, interaction rates fell slightly for Restaurant apps, averaging 18% in 2021 (22% 2020 average). Food Services apps kept a consistent 24% interaction rate through both years. In 2020, many Food and Drink brands increased their mobile offerings and wanted to get more feedback than they'd ever had before. In 2021, the immediate process shifts they needed to make were likely made, and mobile teams may have focused less on proactively reaching out to consumers. A good investment for these teams in 2022 would be to double-down on interactions to hear from a more representative sample of consumers, without the added stress of immediate mobile pivots.
Surveys
While broad interaction rates dipped slightly, the number of people brands prompted for surveys went up. Restaurant apps prompted an average of 35% of consumers (28% overall), while Food Services prompted an impressive 61%. This means that, on average, Food Services teams were able to accurately model what the majority of their consumers wanted based on feedback. As a subcategory, Food Services took the lead across Alchemer Mobile (formerly Apptentive)'s overall data set in prompting consumers for feedback through surveys.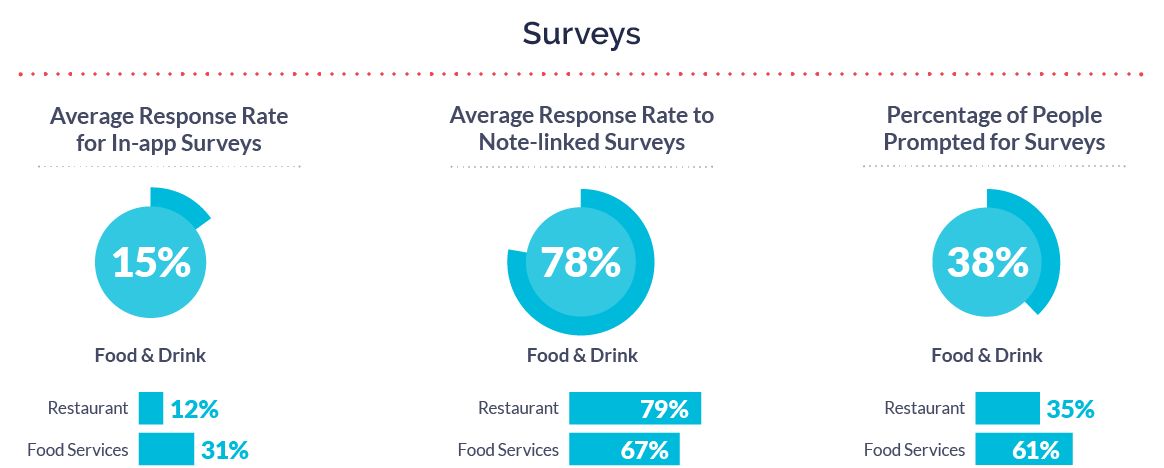 Popular phrases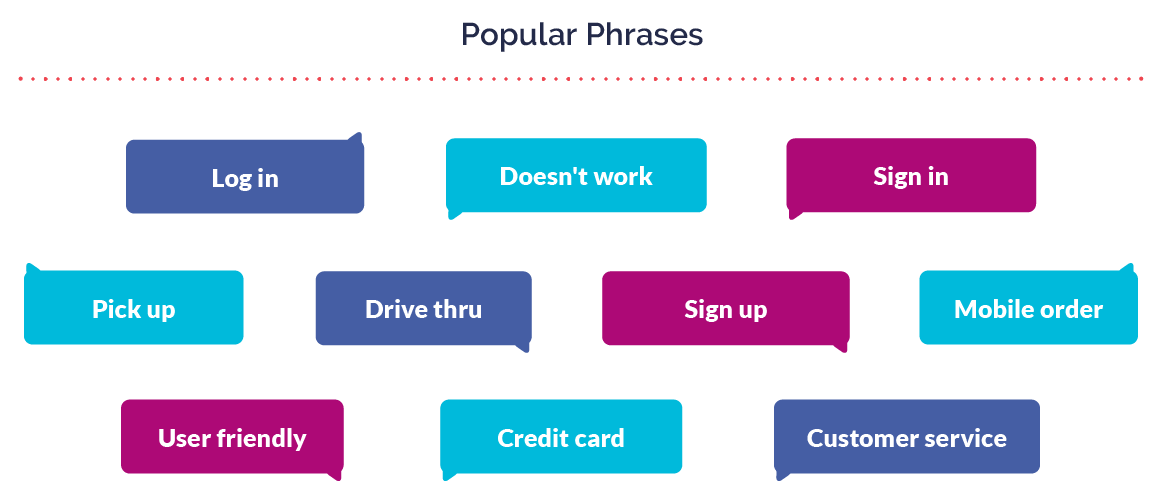 Popular phrases with sentiment distribution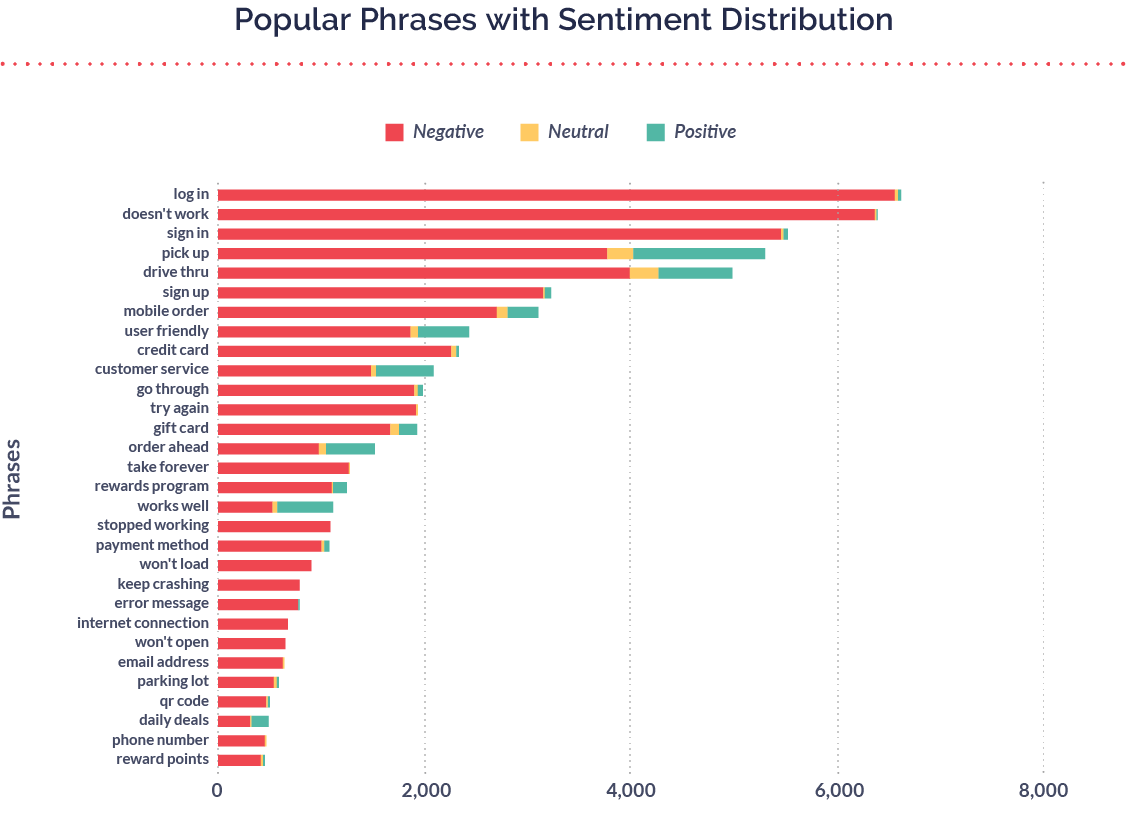 Consumer sentiment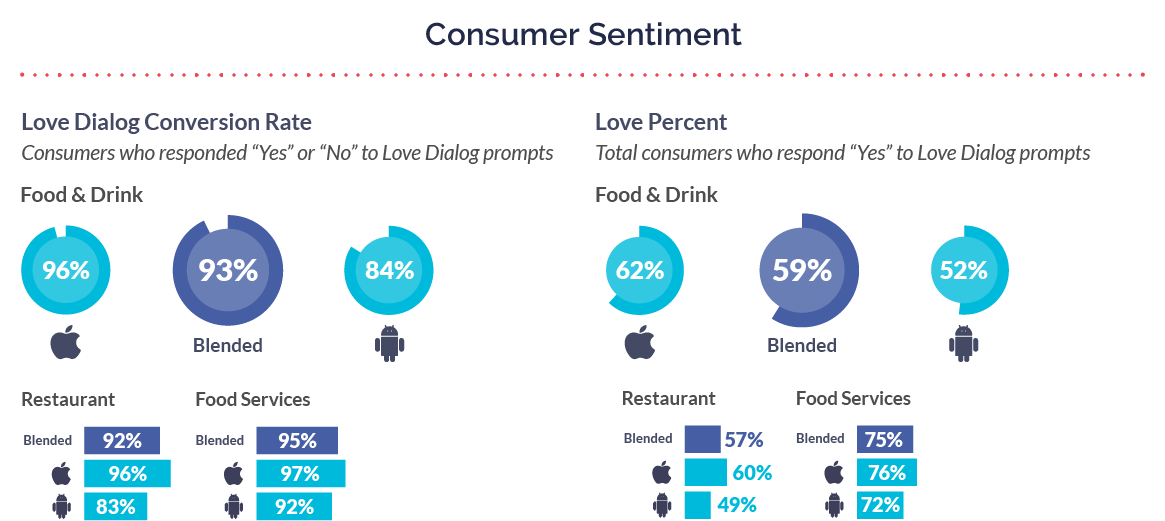 Expressed customer emotion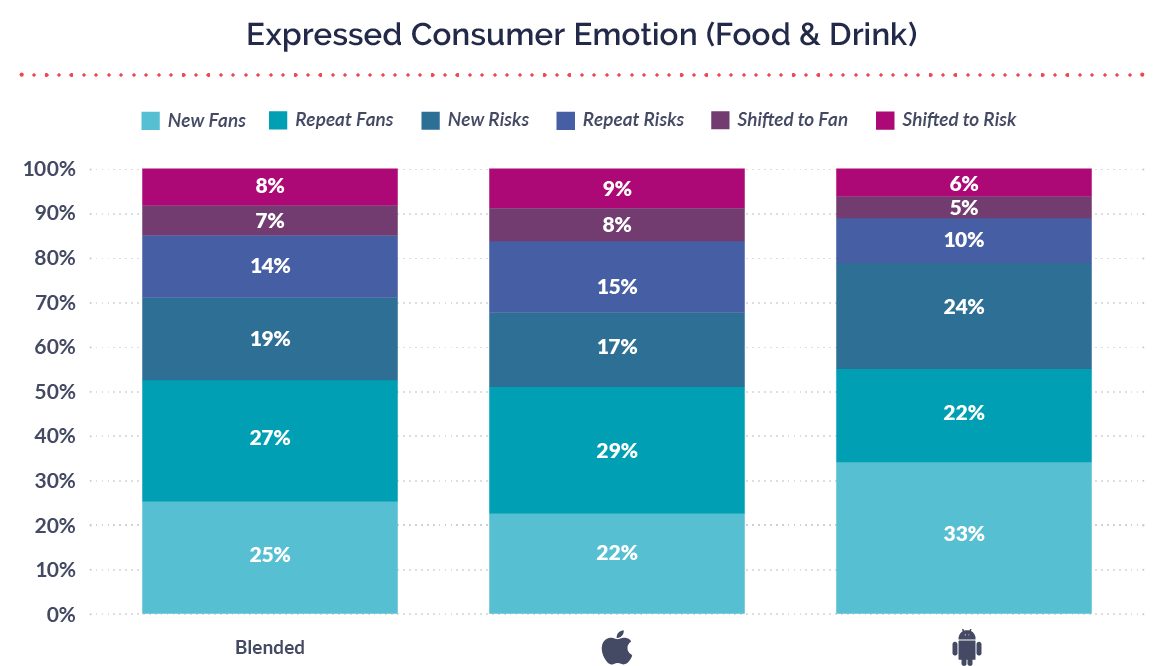 Shifted emotions

Expressed consumer sentiment by subcategory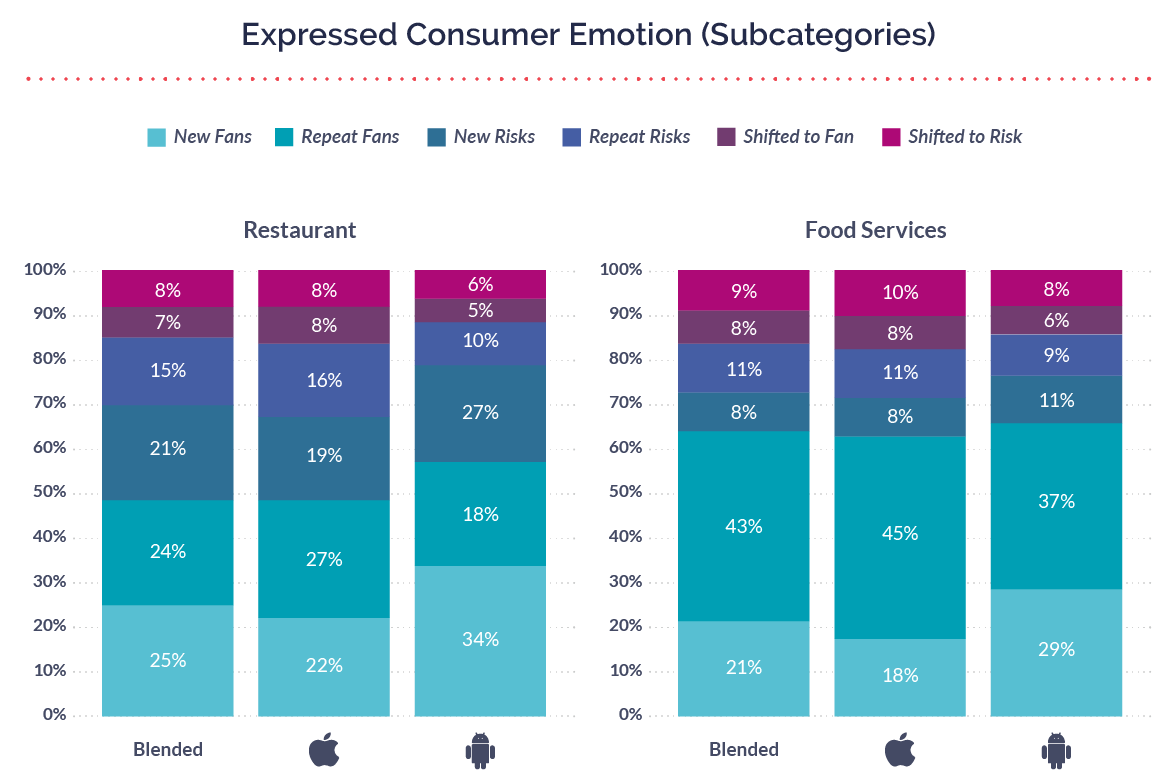 Shifted emotions by subcategory

Retention rates for Fans and Risks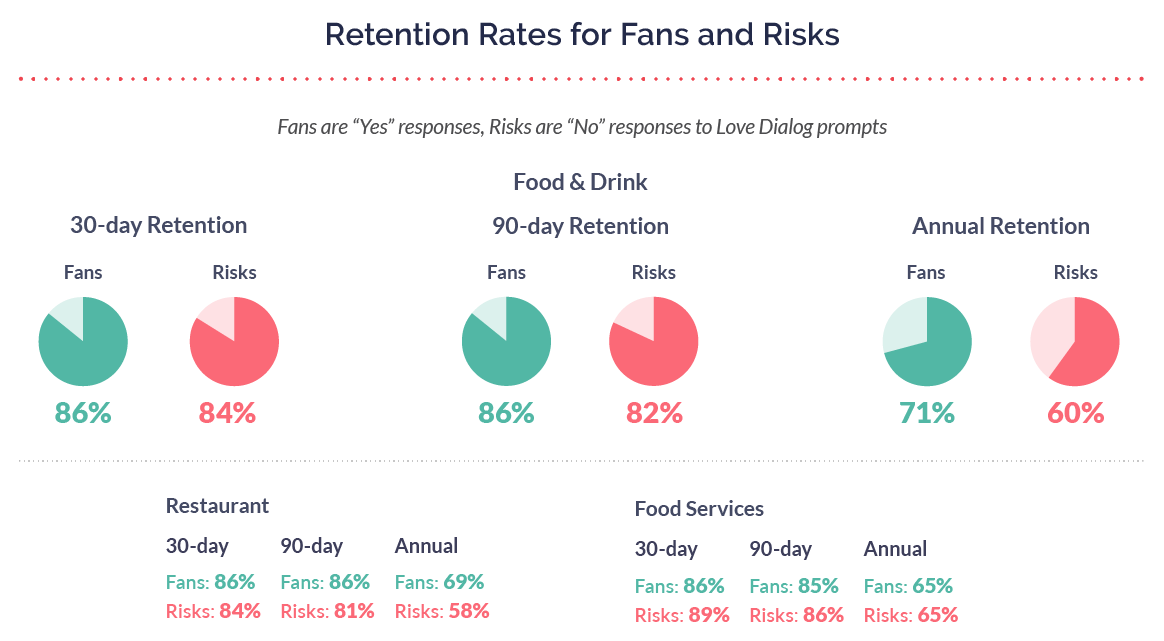 Additional reading and resources
Want to see how the Food and Drink industry compares to the macro trends we identified in our 2022 Mobile Customer Engagement Report? Download your copy here.