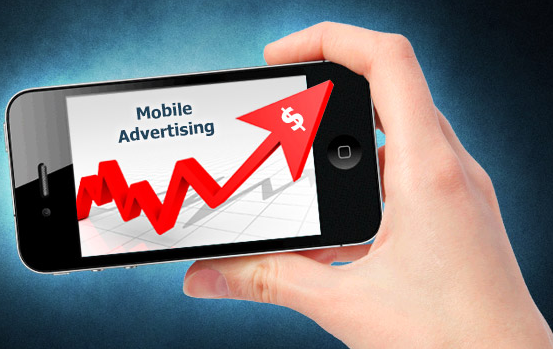 As a developer, you've probably looked at mobile advertising as a monetization option – particularly after you read Dong Nguyen's $50,000 per day revenue netted purely from mobile banner ads running on Flappy Bird, which has piqued your interest in monetizing from mobile display advertising.
Fortunately, with a wide berth of apps, there are wide assortments of mobile ad formats to pick and choose from. Think of the selection of an ad format like picking candy from a candy shop. While all formats are fundamentally "sweet," seeing as how these ad formats can generate revenue for developers, some formats are better suited for specific objectives or apps than others so it's important to understand the pros and cons of each ad format before deciding on the format that may work best for your monetization goals.
Types of mobile ad formats
To give you a quick lay of the land before diving into pros and cons of each ad format, you'll typically encounter the following basic mobile ad formats:
Interstitials – Interstitial ads formats pop up and take over a mobile screen, displaying full screen ad creatives.
Banner – The black sheep of the mobile ad industry, banner ads are easy to deploy, slide out or pop out from the top or bottom of the screen. Not surprisingly, banners are generally seen as a nuisance.
Native ads – "Native" ad is a relative term for mobile ad formats that fit into an app without disrupting the user experience, not to mention that ad networks have their own definition for a "native" mobile ad format.
Rich media – Rich media ads are dynamic, meaning that they're highly customizable and interactive. If you want to get creative with how you display your mobile ads, rich media is the format for you.
List / panel ad formats – List and panel ad formats promote more than one advertiser on the mobile screen giving the customer multiple options for downloadable apps or clickable ads.
Video – An up and coming ad format that's positioned to take a stake from TV dollars, the video ad format is straight forward. Like an interstitial, a video ad will pop up and automatically play for 15 or 30 seconds.
Mobile ad format pros and cons
No single mobile ad format is Pandora 's Box of ad formats, although if we had to choose, rich media would come pretty close.
But ad networks don't offer users a cornucopia of mobile ad formats without good reason. Some are better suited for specific use cases than others.
Interstitial ads
Interstitial ads are a reliable source of mobile advertising revenue, and not surprisingly the format is commonly used among developers for a couple of reasons. First, interstitial ad formats might take up an entire screen, but the full screen ad creatives tend to be visually more appreciated than banner ads.
More importantly, where ad publishers are concerned, full screen mobile ads force users to act on the interstitial, whether they're clicking through and installing an app or closing the ad. That means higher click-through rates, installs, and comparably more revenue than other mobile ad formats.
Because of the pop-up nature of the interstitial ad format, developers need to tread carefully when it comes to the frequency of displaying an interstitial ad format. Interstitials, popular within mobile games, should be shown in strategic points that fits within the user-experience – for instance before or after a "game over" screen or in-between levels.
Banners
Frankly, banner ads are annoying – even on Flappy Bird. And it's difficult to make a case for banner ads considering that the format provides the lowest CTRs and IRs. But don't write off the ad format if you're looking to monetize your app because of its ease of integration, making it any easy strategy for monetizing customers instantly.  However, make sure you're not pushing the ads too frequently and during inopportune moments. Customers will assuredly cry "spam."
Rich Media
Flexibility and interactivity are two benefits of rich media that come to mind. The design of the ad creative or how the advertiser wants to show the ad format is entirely up to the designer or marketer behind the creative. On the publisher's front however, the format is a boon as it tends to generate higher engagement with the ad and the types of advertisers that pay for traffic with rich media ads are brands. Don't forget that brands generally pay higher bid prices for traffic than performance advertisers, leading to more revenue per conversion.
As for showing the ad format within apps, you can display the format like you would with interstitials, or better yet display rich media ads when the app opens or closes. Other strategies might include recommending customers to view the ad as an incentive for additional in-game currencies.
List and panel ad formats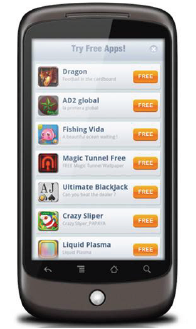 High click-through rates and the ability to offer users the option to download from a variety of advertised apps is one reason to pick up list and panel ad formats. But CTRs (and eCPMs for that matter) isn't a reliable indicator for revenue. List and panel ad formats will often be deployed "natively," hidden behind a button that sits on the navigation bar. Customers in this case would need to tap on the button to active the ad format. Of course what this means is that the hardest part is getting users to open up the ad format in the first place.
Video
Platforms like Facebook, Twitter, and mobile ad networks are vying aggressively to snag a share of TV advertising budgets. Instagram, Vine, YouTube, and plenty of mobile ad networks are in competition for brands following the shifting entertainment consumption habits from TV to Web and mobile. What's particularly attractive about video is the fact that video eCPMs are the highest in the advertising industry – a great source of revenue for ad publishers.
In retrospect, video ads can last between 15 and 30 seconds depending on the ad network's SDK that they've integrated. And deploying the format follows the same guidelines for displaying as you would with rich media and interstitial ads – video ads at its core act just like interstitials but instead display video.
Native ads
Native, as established already, can mean one of many things. How the mobile ad industry has defined "native" is essentially an ad format that doesn't "pop-up" and isn't intrusive. Pretty vague right? Native could mean a simple button inside of a navigation bar (to trigger mobile list ads), an ad that looks just like user-generated content like you'd find in Facebook's mobile app, or even a user-triggered interstitials.
It's difficult to define the best use of a native ad when the format comes in many different shapes and forms, but one rule of thumb to keep in mind is that while you don't want your ads to interfere with your customer's user experience, you do want customers to convertypt into clicks or installs. Brand advertisers on the other hand should make sure that their ads resonate not only the brand's messaging but also the brand's logo itself. There's no point in advertising if your consumers aren't aware of whom the advertiser is.
About the Author:
Francis Bea is the Content Market Manager at PapayaMobile. Francis writes about the intricacies of the global mobile advertising industry and analyzes industry trends for AppFlood. He hails from the tech blogging world, where he got his start at Digital Trends, and contributed to TheNextWeb, PSFK, CNET Asia, among other tech blogs, and his reporting has been cited in numerous major publications. Francis holds B.A. in English and Art History from The University of Wisconsin-Madison.