What is product experience?
Product experience refers to the customer journey that takes place within the product itself, from a person's first login to their last time using the application. It is a broader, more end-to-end view of user experience, which refers to specific interactions a person has within a product.
Focusing on product experience allows companies to deliver more value to customers and to increase their lifetime value. A good product experience is the primary driver behind product differentiation and ultimately, lasting customer satisfaction (measured through CSAT and NPS) and loyalty. Bad product experiences increase customer frustration, potentially creating resentment around having difficulty completing tasks within an application and increasing customer churn.
Product experiences should help your team educate and nudge customers through every stage of their relationship with your brand, including onboarding, feature adoption, expansion and growth, product planning, and long-term retention—all while centering on a regular cadence of listening to and acting on customer feedback.
Here are six steps to take in order to improve your product experience.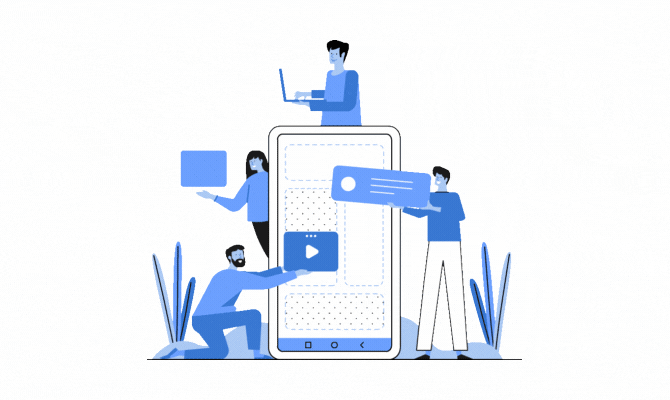 6 ways to improve your product experience
1. Socialize the concept of product experience
Product experience as a focus is relatively new. As with any new initiative, it's crucial to speak the same language as your teammates before you begin in order to avoid miscommunication. Once you begin identifying stakeholders, start talking with them about how they view your current experience and what they might change.
After you've socialized your ideas, it's time to set time for a formal kickoff. Beforehand, make sure your team is aligned on:
Their definition of product experience
The goals you hope to achieve by investing in product experience
The metrics you'll use to measure success
2. Define product experience ownership
Product, engineering, and design teams own core product functionality, UX, and design experiences. But product experience requires a company-wide effort that includes customer-facing teams like customer success, marketing, and account management. No matter your company setup, it's important to clearly define ownership and alignment across departments during goal setting.
All customer-facing functions must be represented when you decide to master your product experience. For example, when you release a new feature, the product team may decide to increase awareness through a broadly-targeted in-app Note. However, a broadly-targeted approach might not provide the most effective experience: the customer success team will have deeper insight into which customers the feature will benefit most; the marketing team may be able to target customers at the top of the funnel; and the account management team may be able to leverage the new feature for upsells.
Every customer-facing team needs a seat at the table when it comes to product experience to ensure it's as powerful as it can be. Consider how this translates to your team by running through simulations in your early planning sessions.
3. Measure your progress
Successful product-led growth requires analytics to back it up. If you don't measure success, you will rely on the loudest stakeholders' opinions to make progress rather than a product experience that's backed by data.
Consider tracking metrics in the following areas to guide your decisions:
User path analysis to track unexpected flows, learn how people arrive at new features, and understand adoption paths
Churn analysis to understand where customers fall off from completing critical tasks within your application
Adoption analysis to identify points of strong/weak feature adoption and upsell opportunities
Retention analysis to validate your product roadmap, gauge how long it takes customers to find value, and set benchmarks for long-term retention goals
4. Gather and act on customer feedback
Customer feedback is the foundation for all product-led growth strategies. Analyzing feedback looks different for every business depending on what questions are asked and where it's collected, and far too many businesses collect customer feedback and then let it sit. However, the feedback you collect is only as good as how you process it and act on it.
One way to ensure you keep a regular pulse on feedback is to create effective feedback loops as a frictionless part of your product experience, designed in a way that resonates with customer needs: quick, non-intrusive, and optimized for whatever device they're engaging with, especially when it comes to mobile. You can do this through in-app surveys, one-to-one messages, targeted notes, and tracking real-time shifts in sentiment.
While it can be easy to assume customer feedback is owned solely by product managers, in reality, it impacts your entire organization. Marketers, product managers, customer success managers, and everyone in between can benefit from understanding what customers want, so it's important to share it with all stakeholders across your org. Make sure all product experience stakeholders are invested in understanding customer feedback and taking action on the results.
5. Scale with your mobile product
The best product experiences grow with the technologies they're built to support. As you add new features, pivot your product direction, and release new developments, remember to adjust your experience plans and goals alongside the changes.
One way to ensure your product experience scales with your mobile product is to ruthlessly prioritize your product roadmap. Prioritize fighting against feature creep, setting unrealistic expectations, aligning the right teams around your vision, and translating that vision into action. The more well-organized your product task list is, the more time and resources you can dedicate toward making your product experience the best it can be.
6. Promote product-led growth
Product-led growth is a business methodology in which user acquisition, expansion, conversion, and retention are all driven primarily by the product itself. It creates company-wide alignment across teams—from engineering to sales and marketing—around the product as the largest source of sustainable, scalable business growth.
You can promote product-led growth by using your product experience to drive customer expansion through promoting advocacy, influencing upsells, and more. Creating a product-led organization ultimately comes down to showing how your product directly impacts growth.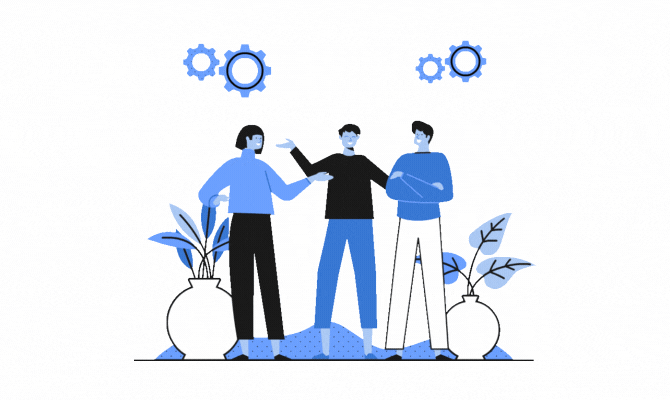 Now it's your turn
Exceptional product experiences allow companies to deliver more value to customers, build deeper customer relationships, and increase LTV. When teams adopt a cross-functional approach to supporting and improving their product experience, the results can be game changing.
As mentioned above, collecting and acting on customer feedback is the foundation to providing the best product experience possible. And the process is smoother if you can look at all of your customer feedback in one place—especially if you are able to drill down feedback to the individual consumer level, which goes one step further than looking at customer segments.
To learn more about how to tie cross-experience feedback to a central, consumer-focused point, we'd love to chat!