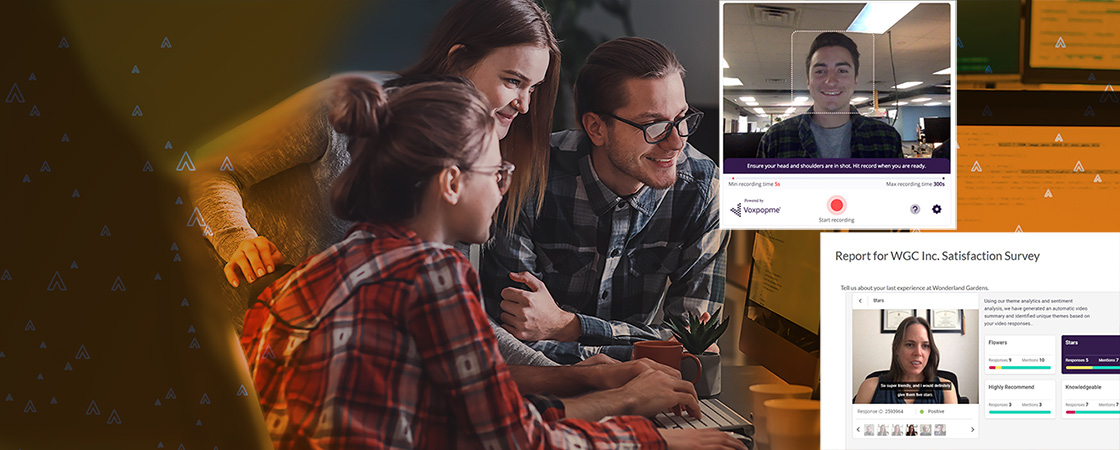 How to Survey the TikTok Generation
Both fans and creators of TikTok use their phones more than most. They're also way more comfortable replying by voice, rather than typing. So, if you want to reach them with your survey, you better reach them on their phones in a way they're likely to respond.  
What you need to know
It's not just Millennials who prefer their phones. Research shows that people respond to SMS texts more often and faster than email. When people don't respond to emails, using SMS messaging is the best way to reach them.
It's hard to type essay responses on the phone. It's much easier to record a one-minute video with the answer. If you're asking people to type answers on their phone, you'll lower your completion rate and lose some very good respondents.
Alchemer solves for Z
To make it easier to increase response rates – even for difficult-to-reach demographics like GenZ – take advantage of Alchemer SMS Survey Distribution. You can add it to your account in pre-purchased lots of 10,000 messages with 20 unique long-code phone numbers.
You can also replace essay questions with Alchemer Video Feedback Questions. It not only grabs what people want to say quickly, but it captures the visual cues and verbal nuances you need to get the whole story. You also receive transcripts and sentiment scoring for each Video Feedback question.
Both SMS Survey Distribution and Video Feedback require an annual contract.
Alchemer SMS Survey Distribution
The Alchemer SMS Survey Distribution system is fully managed to help organizations reach people who don't always respond to email notification. Adding SMS Survey Distribution helps companies see a much higher response rate, especially from traditionally difficult-to-reach audiences, including younger and more dispersed demographics.
The SMS Survey Distribution system does not charge for opt-out messages, and there are no additional costs when a message breaks into two, due to the length of content. You can buy SMS messages in blocks of 10,000 with 20 unique, long-code phone numbers. You aren't limited to short-code (five-digit) numbers that are often shared for multiple companies.
This allows you to send up to 4,000 messages per day, with high deliverability (sending more than 4,000 a day may trigger a carrier to block your sending phone number permanently). After you send 10,000 messages, you can purchase additional blocks that are good for the length of your current contract.  
This service helps companies of all sizes improve response rates. For example:
Schools and colleges can reach students and parents who don't readily respond to email but do respond to text messages on their phones.

Medical practices and healthcare providers can quickly follow up on patients after calls and visits.

Support teams can reach customers more easily, while getting greater response rates using NPS, customer loyalty, and customer satisfaction surveys.

Non-profits can use the SMS distribution system to reach people who do not have access to computers, such as during natural disasters.
To learn more, contact your Alchemer account manager or complete the form to the right.
Alchemer Video Feedback Questions
Alchemer Video Feedback Questions are easy to add to any survey. You can limit the length and set your budget, so that you don't get hit with unexpected charges or overages. Your audience responds within the survey – they are not redirected to another website.
Feedback is sent for transcription and sentiment analysis as it comes in, and you receive the final transcript along with the video responses and accompanying sentiment analysis once ready. Powered through IBM Watson, the sentiment analysis uses machine learning along with natural language processing to identify sentiments express in each response.
With Video Feedback Questions you get
Questions completely integrated into Alchemer

High-quality transcripts in a day

Fast sentiment scores

Results categorized by sentiment
You can purchase Video Feedback Questions in blocks of 250 minutes that are good throughout the duration of your contract. You can set the minimum and maximum length of the video response to meet your needs.
To learn more, contact your Alchemer account manager or complete the form to the right.
Let's talk
By accessing and using this page, you agree to the Terms of Use. Your information will not be shared.