Introducing Flash Stories, published as news happens. Short, sweet, and to the point. Brought to you by Alchemer's Editorial Team.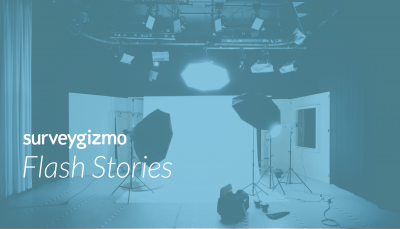 "The biggest risk is not taking any risk. In a world that's changing really quickly, the only strategy that is guaranteed to fail is not taking risks." – Mark Zuckerberg
Today's Story:
Media outlets are buzzing

this week in regards to

Mark Zuckerberg

and

Dr. Priscilla Chan

's most recent donation of $10M to the University of

California at San Francisco's Institute of Computational Health Sciences, which will fund fund big-data projects.

The donation will not only support new faculty hires, but will also contribute to informatics — otherwise known as information science — projects.

One project of particular note is an effort that will unite 15 million patients' health-records data from across five University of California medical campuses into one singular database. The data will then be analyzed for population health and imaging insights.

Dr. Atul Butte

, who oversees the projects at the institute, dedicates his work to "data recycling" — a big data research tactic involving the mining of publicly available data for health and medical information, which today is replacing the more conventional approach to clinical research that entails recruiting new patients to study.

Butte and his colleagues have already made some amazing discoveries. For example, by looking through existing data, they have recently found that a

drug first approved to kill parasitic worms can also be used to treat liver cancer

.
Zuckerberg and Chan remain at the forefront of cutting edge big data analytics through their philanthropy, and continue to support the use of data for the greater good.
"The data are an incredible resource for UC hospitals to improve the quality of care we deliver throughout California," says Atul Butte.
What do you think is next for healthcare in terms of big data? Let us know what you think in the comments below, or shoot us a tweet!