2017 has been quite the year, especially when it came to compliance and ethics. When I look back at all that has unfolded this year, it can be boiled down to a handful of unfortunate trends.
The below list is not all-encompassing, but they have taken center stage in many companies, industries, and even in the U.S. government.
Sexual Harassment
Unfortunately, it's hard to look at this year and not discuss how sexual harassment has taken center stage. It was one of the more common topics we saw this year and as much as I hate to say it, I don't think it will be losing steam any time soon.
From government officials to A-list celebrities, the sexual harassment cases and allegations that we are seeing hit headline after headline, however unsettling, are conversations that need to be held at the highest levels.
The scandals that have come up form questions for us around workplace rules both spoken and unspoken. The proverbial "line" seems to keep moving, and as such, the uncertainty leaves many wondering if a genuinely good natured pat on the back is crossing it.
"…Which means we need to do a better job making damn sure every single man – and woman – is clear about what constitutes inappropriate behavior," says CNN's Peggy Drexler. "That's hopefully what the current conversation will do. In addition to holding men accountable for their past actions it will open up dialogue so that misunderstanding is no longer an accepting excuse."

Take the time now to revisit any sexual harassment policies and trainings around it. Talk with your employees about what to do if they are a victim of or see someone being sexually harassed. Let them know where they can go to report this kind of behavior.
Remind employees often and keep the conversation open throughout the year so nothing becomes a blindsiding incident — the best that you can.
Culture
This year's leading trends all go into highlighting the importance of maintaining a healthy culture.
Companies should encourage cultures that motivate people to speak-up and support one another should be not only a priority for corporations in the new year, but one of our society as a while. No longer can a blind eye be turned on thoroughly examining and adjusting culture.
Related:How to Gain Company-Wide Insights With Culture Assessments
Unethical Behaviors Lead to a Hyper Focus on Ethics in Startup Companies
While startups get the glossy coverage for innovation, shaking up traditional business models, and giving more opportunity to the tech savvy generation, they lack a core business competency around ethics and compliance. This year proved it yet again.
From Uber to Theranos, themes of sexual harassment and abuse of power were paramount. In the case of Theranos, unethical behaviors resulted in the previously promising company to quickly hire compliance professionals and establish committees.
Learn from these high-profile scandals and get proactive about ingraining ethical behavior throughout your company and at a startup when things are fresh and shiny and new, no time is better.
Data Protection/GDPR
If you remember one thing when it comes to sharing data, remember never to let your guard down.
We read the headlines throughout the year about various data breaches spanning from the Equifax breach to compromises made to the 2016 U.S. Presidential Election.
In short, what these events taught us is that protecting data is paramount in business and complying to associated regulations is the difference between exposing vulnerabilities of personally identifiable information and other major security concerns.
Keeping data safe across the board is more of a challenge the more we depend on it. It's always a smart move to keep well read on security protocols you can take to protect not only your organization's sensitive data but your own. Simply browsing the internet is becoming riskier by the day.
Related: Why Should You Care About GDPR?
Cybersecurity
Incidence of cyber related attacks is high, to say the least. Not only did we see quite a few cyberattacks in 2017, being at the ready for whatever may be next should be considered an occupational hazard in the online world that we do business in.
More than half (57 percent) of 3,000 executives, department heads, IT managers and other professionals in the U.S., the U.K. and Germany surveyed for the Hiscox Cyber Readiness Report experienced at least one attack this year. Nearly half (42 percent) experienced more than one attack.
"It is an old saying, but a true one: prevention is better than cure," says Steve Langan, Chief Executive at Hiscox Insurance Company. "In the age of e-commerce and the connected business, it has a particular ring to it. Robust defenses against cyber intruders and strong processes for eliminating careless or rogue [behavior] internally are now the keys to business continuity and consumer trust."
Experts at WIRED magazine back in July noted that the kind of attacks we began to see hit in the first half of the year "weren't just your standard corporate breaches." We started seeing the terms "viral", "state-sponsored", "ransomware", "leaks of spy tools" take a main role in news stories. Dubbing it all as chaotic is putting these attacks lightly.
Millions of people's data were exposed this year in cybersecurity attacks. The most notable attacks in recent years, according to CBS News, include hacks at widely-known companies like Verizon, Uber, Anthem, Microsoft, Amazon and Google.
For those of us in compliance working with our employees to ensure they're working within the ethical framework you've provided them, heightening focus on their bad habits could reduce your company's overall cyber risk.
Some tips I'd recommend on employee computer usage includes enforcing (and in some cases establishing) security protocols around:
Saving passwords on work devices

Automatically locking workstations when away

Using personal devices to send work documents

Reusing passwords

Accessing company documents after leaving a company

Storing files on a computer's desktop

Backing up files

Sending confidential materials to personal accounts
Threat of Financial Services Deregulation
One of the most widely publicized regulations coming out of the 2008 financial crisis was the Dodd-Frank Act, which under President Donald J. Trump was on the chopping block early into his presidency.
Talks about its repeal have been buzzing all year, yet nothing has been officially passed to overturn the Dodd-Frank.
Due in part to political shifts, the regulatory landscape of the financial services industry saw significant overhaul this year. A new level of uncertainty was widely felt.
"While issues around conduct and culture continue to be a major challenge for financial services organizations, high-profile instances of misconduct demonstrate that firms will have to widen their focus and look at enterprise risk governance more broadly," Deloitte wrote earlier this year on key regulatory challenges the industry would be up against.
This includes transforming the effectiveness and sustainability of compliance, examining possible new approaches to managing capital and liquidity, managing the complexities of cross-border regulatory standards, and adjusting to the changing scope of consumer financial protection, according to Deloitte.
Yet, we saw as substantial rollback in financial regulation under President Trump in what he dubs as the "most far-reaching regulatory reform."
Put simply, it's safe to say this will continue to be an issue in 2018.
Compliance and Ethics in 2018
The time is better than ever to maximize and grow your compliance and ethics program and ensure its effectiveness.
As you start taking a deep granular look at budgets for the new year, making the case for additional resources or building a business case for taking your program to the next level, consider these trends we saw unfold this year.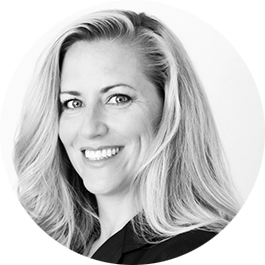 Stephanie Jenkins is a seasoned ethics and compliance (E&C) professional. She has a unique blend of perspective and skills and joins ETHIX360 with a broad understanding crafting and implementing holistic E&C programs and the governance, risk, and compliance software market. She has earned an M.A. in both Business and Professional and Applied Ethics and is a graduate of The Ethics & Compliance Initiative Managing Ethics in an Organization Program. Prior to and during her E&C career, Stephanie served in the United States Marine Corps Reserves and the North Carolina Air National Guard.

Reserve your seat for Alchemer's upcoming webinar: Compliance Metrics That Matter