2017 was a year to remember here at Alchemer. We continued to grow both as a company, and as a service provider that empowers businesses to make informed decisions through leveraging data.
Throughout the year we worked tirelessly to roll out software features that would simplify the lives of our customers by providing value. Below you'll find a list of the Top 10 Alchemer Feature Releases of 2017.
---
The Top 10 Alchemer Feature Releases of 2017
1. Question Library Upgrade
Save yourself time by adding your questions, groups of questions, and pages to the Question Library to reuse in later surveys. Questions from the Question Library are shared between all users that can build or edit your surveys.
If you make updates to your Question Library, those changes will now be conveniently reflected in your surveys.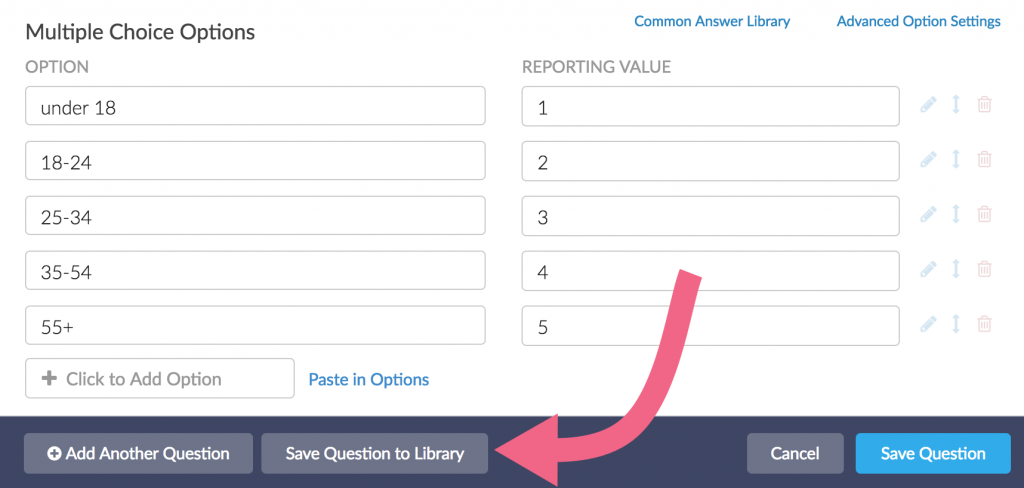 Read more about the Question Library here.
2. Longitudinal Charts & Reporting
Longitudinal Charts are now a part of standard reporting. Longitudinal reporting allows you to view data for your survey questions over time, which will enable you to get a sense for data trends in your longer running surveys.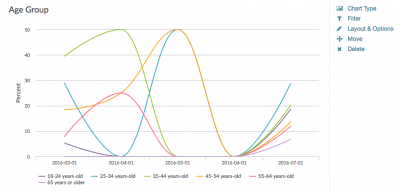 Read more about Longitudinal Charts & Reporting here.
3. Tally Quiz Score Improvements
We've made significant user interface enhancements to our Create a Quiz feature. By using this feature you can create a pass/fail quiz, or even magazine-style tally quizzes — both of which score responses in real-time and give the respondent a score when they finish.
Quizzes are typically used as an assessment of knowledge, abilities, or skills. Some other uses for quizzes include evaluating job applicants' qualifications and personality assessments.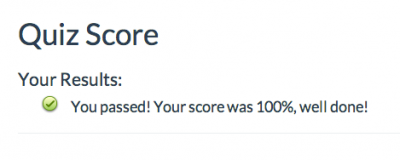 Read more about Creating a Quiz here.
4. Merge Code Help Rebuild
We've completely redesigned the Merge Code interface in Alchemer.
Merge Codes can be used throughout Alchemer to dynamically pull and display data previously entered in your survey or data from your account, email invitation, etc.
We've also added search functionality, and have categorized Merge Codes to make it easier to find what you need, when you need it.
Thanks to the merge code helper (available throughout the Alchemer application), using merge codes in your surveys and email campaigns is easy!
Read more about using Merge Codes here.
5. Top and Bottom Box Scoring
Top and Bottom Box Scoring is a very common way of reporting and analyzing scale questions. The top/bottom boxes are the highest and lowest ratings on a scale question.
For example, if you were to think of a 5-point Likert Scale as being vertically arranged, with the most positive possible rating on the top and the most negative rating on the bottom, the top box scores are the highest rating points on the scale and the bottom box scores are the lowest rating points.
Now you can easily identify the Top and Bottom Boxes of respondents to your surveys.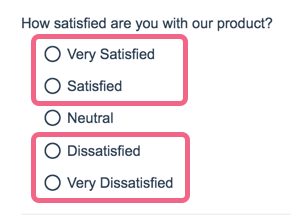 Read more about Top and Bottom Box Scoring here.
6. Email Campaign Statistics
If you've ever used an Email Campaign to distribute your survey, you now have the option to include Email Statistics in your report in the form of a Statistics Table or an Email Status Pie Chart.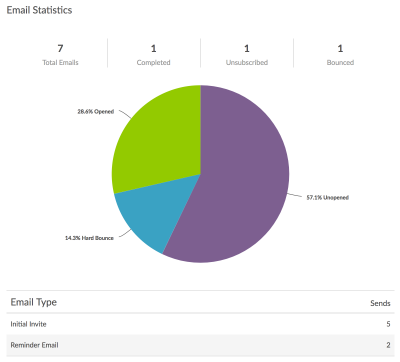 Read more about Email Campaign Statistic here.
7. Improvements to Preview/Test Mode
One of the most important stages of survey building is the testing stage. Time spent testing your survey and reviewing test data in reports and exports prior to sharing your survey is always time well spent. Testing will improve your respondents' experiences and ensure that the data you receive will be in a format that is useful to you.
We've made significant enhancements to the user interface of our testing pages, and you now have access to toggles that allow you to easily view and execute various options.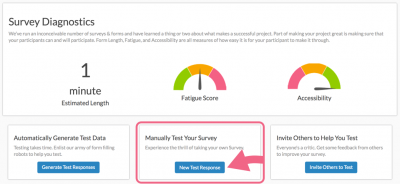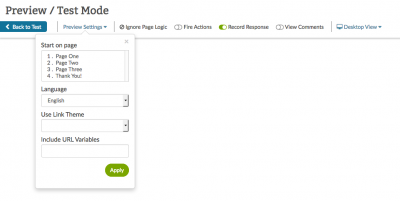 Read more about our Preview/Test Mode here.
8. MailChimp Integration
You can now connect your Alchemer and MailChimp accounts to automate contact creation and management. You'll also have the ability to use your MailChimp subscriber details to populate data into your Alchemer surveys (a great way to keep your contact records up to date).
The Alchemer MailChimp integration allows you to create or update contacts in MailChimp from Alchemer survey submissions using the MailChimp Push Action.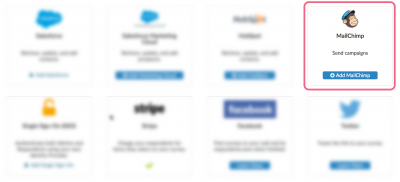 Read more about our MailChimp integration here.
9. Insights Canvas
Alchemer's Insights Canvas allows you to build fully-customizable, real-time dashboards to share with your clients and/or stakeholders.
The Insights Canvas allows for endless customization options. You can add question charts and data from multiple surveys, perform and output calculations, and add custom graphics and images, just to name a few options.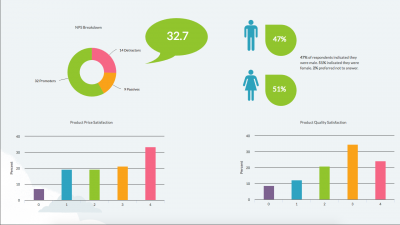 10. Diary Surveys
Now you can create Diary Surveys, which are a common survey design for users looking to have respondents take their survey at regular intervals – daily, weekly, monthly, etc. – to record behaviors like sleep, food consumption, purchases, etc.
Read more about Diary Surveys here.
---
Want to stay up to date with Alchemer feature releases like these? Be sure to subscribe to our newsletter!