Launching a mobile app can be a daunting task. To make the process easier, we've compiled our key tips and strategies to help make your launch seamless and successful.
Have anything to add to the list? Let us know in the comments below.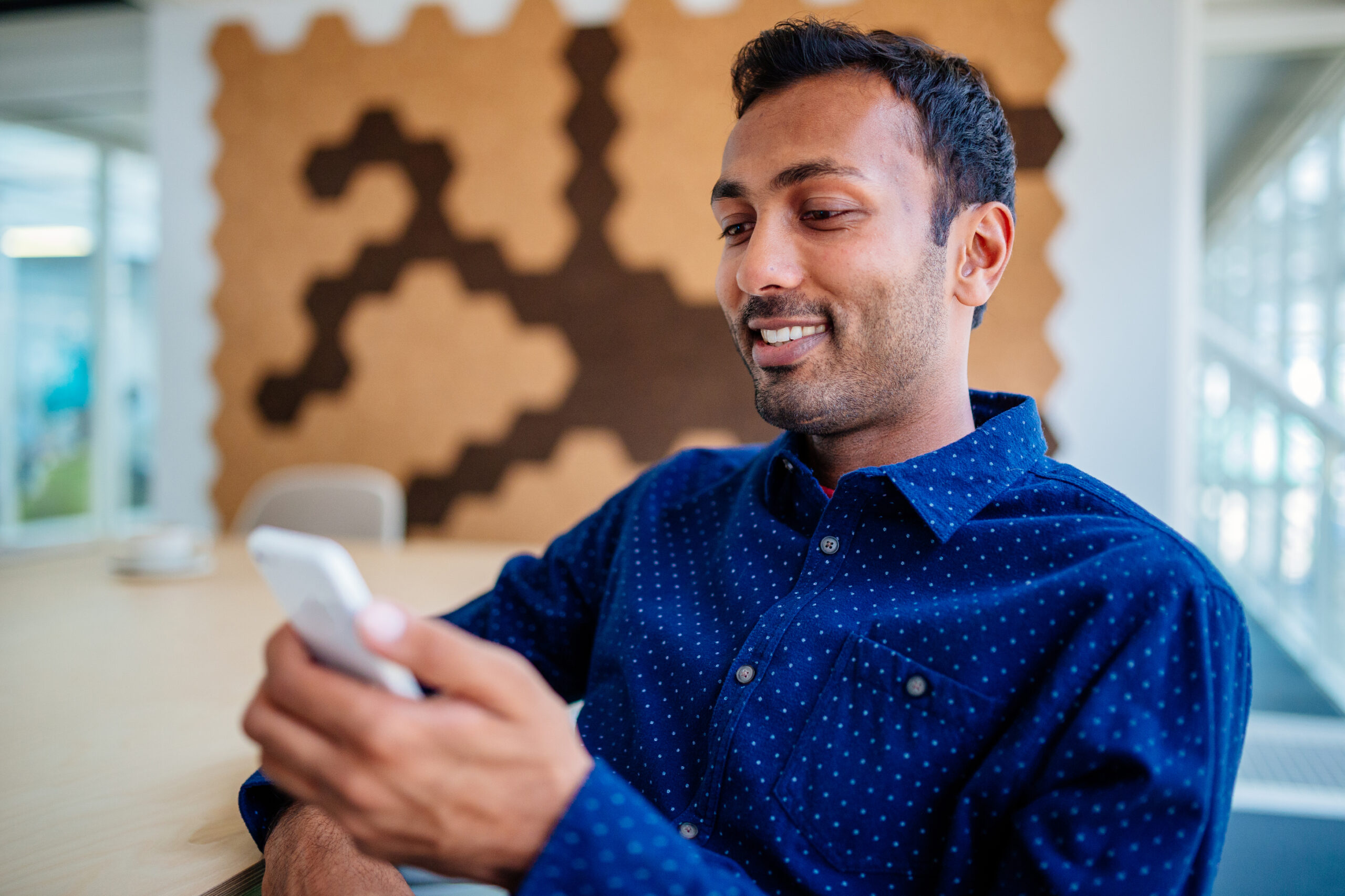 Determine high-level strategic details
This might seem like a no-brainer, but you'd be surprised by the number of product management teams that don't lay the framework for their app before jumping into development.
Here are some of the strategic questions you need to answer before doing any other work:
Who is our target audience? Who is this app for? Who is this app not for?
What is our value proposition? What value do we offer to our customers?
What does the competitive landscape look like? What are our differentiators?
Answering these questions about your mobile app will help inform decisions throughout the production and development process.
Define what success looks like for your mobile app
What success metrics are important to you? What KPIs indicate success?
Here are some common metrics:
Retention rate / churn rate
Love Ratio
Customer acquisition rate
Interaction and survey response rates
App store rating
Sentiment
One of the most important steps here is to determine a benchmark. What is "normal" for an app in your category? We highly recommend reading through our 2020 Mobile App Benchmark Report to see data from 5,000+ active users across 800+ mobile apps. This will help you understand how your app stacks up against the competition, and quickly identify areas for improvement.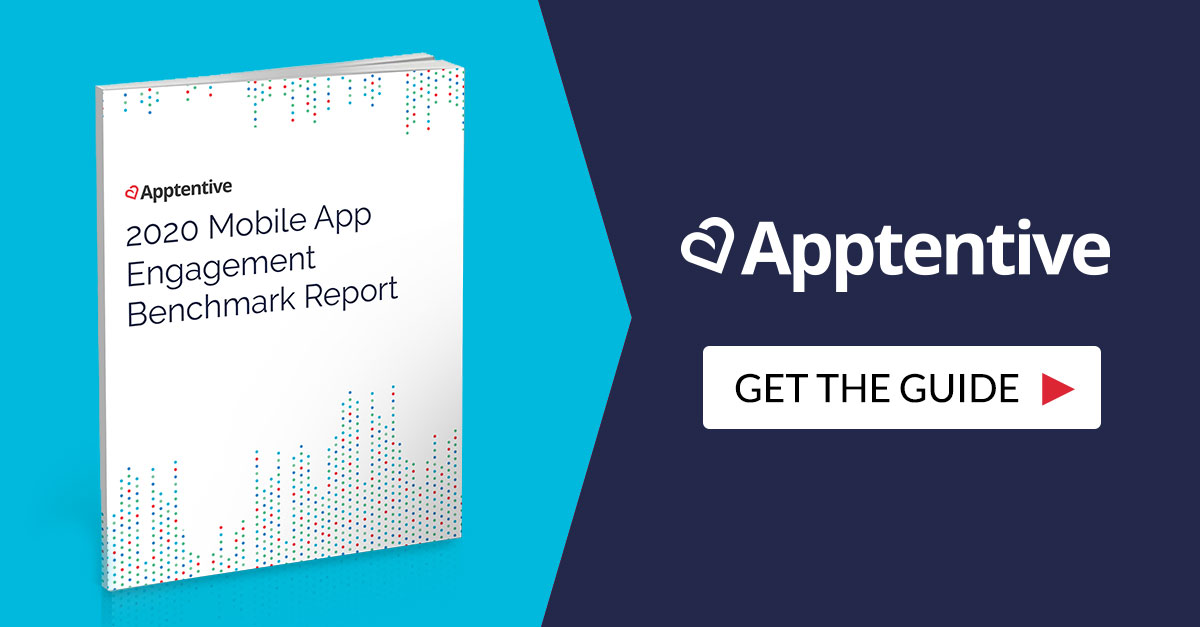 Another important step here is to make sure you have the correct technology in place to track these metrics over time such as Alchemer Mobile (formerly Apptentive) plus
these other fantastic mobile app feedback tools
.
Develop an app store optimization strategy
The app stores (both Apple's App Store and the Google Play Store) are obviously one of the first places customers will encounter your app. It's imperative to make sure your app ranks highly in these search results. A comprehensive app store optimization strategy will include the following:
Target keywords. Very similar to SEO, ASO relies heavily on keywords and phrasing to understand how to rank apps in search results.
Screenshots. They say a picture says a thousand words. This is true in the app stores as well. Make sure your screenshots clearly illustrate the unique benefits of your app.
Description. Brevity wins the day here. Quickly and concisely explain your unique value proposition in your summary.
Don't forget that app ratings and reviews play into your ASO as well. More on that later because it's a critical component to increasing conversion rates.
Invite fans to join a beta program
When it's time to launch your beta, try to test on people who will be more inclined to provide useful feedback. This is your first opportunity to get direct feedback from real customers before your app is released to the general public – don't waste it. Use a real-time feedback tool such as Alchemer Mobile (formerly Apptentive) to quickly identify bugs, receive validation on core features, and inform your product roadmap. Once you make changes requested by these beta customers, make sure you close the loop to let them know you've heard them and made changes based on their feedback. This will help create fans and increase retention as well.
Create a mobile app marketing strategy
This section could be an entire eBook in itself because there are so many fantastic opportunities to market your app both pre- and post-launch.
Some essential steps include:
Create a website that clearly highlights your unique value proposition and competitive differentiators
Claim social media accounts and stay active on those channels
Develop a press outreach plan, craft personalized pitches, and reach out to media contacts
Connect with industry influencers and consider creating a referral program
Produce a video and other creative assets such as custom graphics, screenshots, diagrams, and more.
Notify your email list
Proactively seek feedback after launch
Getting your app up and running is only half the battle. What comes next is equally as important. How do you determine what is and isn't working? How do you know what your customers need and want?
Essentially, actively seeking feedback from customers post-launch is incredibly important. For one, your customers need to know that you value their voice and feedback. It's hard to retain mobile app customers because the market is so saturated. You need to put in-app mobile feedback tools in place so you can identify issues in real-time and quickly communicate when changes have been made.
And the best way to give your customers a positive experience? Communication.
Encourage app ratings and reviews
To keep the momentum going long after launch without breaking your budget, let your customers do the talking. When a potential customer evaluates your app, one the first things they consider are your ratings and reviews. Positive reviews and a high average rating serve as social proof for your app and a signal that your app is trustworthy and of a high quality. Adversely, negative ratings and reviews turn prospects away, warning readers that your app might not meet their needs. The role of social proof is so powerful that simply increasing your average rating from three to four stars can effectively double your app store conversion and anticipated downloads.
Understand customer sentiment before prompting. Connect with people who are having a great experience within your app, and encourage them to share it in the app stores. Ask those who don't love your app to leave feedback or fill out a short survey or connect with your team directly.
Ask at the right time and at the right place. Use targeting tools to ensure your Ratings Prompts appear at a place where customers will interact with the prompt instead of simply dismissing it and moving on. We highly encourage testing different settings, such as different interface locations and frequency of prompting, to achieve the best results for using ratings prompts in your app.
Customize your message. From our experience in serving millions of ratings prompts, using a short phrase with the word "love" results in the highest number of five-star ratings and quality feedback. However, every app is different. Ratings Prompts are easily customizable through our dashboard, which allows you to reach your audience in the appropriate voice for your app.
Respond to negative feedback. Not all the feedback you receive will be positive. Respond to feedback one-on-one in a message center, and link to surveys to help you gather quantitative feedback in order to understand the issue and act on what you learn.
Build your product roadmap
When you've collected feedback from customers, you can make data-driven decisions to help inform your product roadmap. By listening deeply to customer feedback and sentiment, and asking the right questions at the right places and times within your digital experience, you can build exceptional products and rally your company around a single, centric point of reference: the customer.
Use tools like Surveys and Notes to:
Quickly discover and address bugs
Prioritize feature updates and improvements
Uncover customer needs you haven't considered yet
Ultimately, you need to be continuously innovating and adapting your app. Use mobile customer feedback and tools like Alchemer Mobile (formerly Apptentive) to create the best mobile customer experience, increase loyalty and retention, drive new customer acquisition, and inform your product roadmap with real-time data.
Ready to get started? Request a demo of Alchemer Mobile (formerly Apptentive) today, and we'll help your mobile app launch be a booming success.