By Mike Cronley, Training Specialist at Alchemer
Alchemer has nearly 1,000 documentation articles covering every facet of the platform. To help you get your questions answered faster, we wanted to show you some tips and tricks to make this search process more effective.
Searching in Google
All our documentation articles are online making it convenient to search anytime, even when you're not logged into the platform. A tip to filter out non-Alchemer results is to enter alchemer.com: with the term you are searching for. This technique works for any website, not just Alchemer.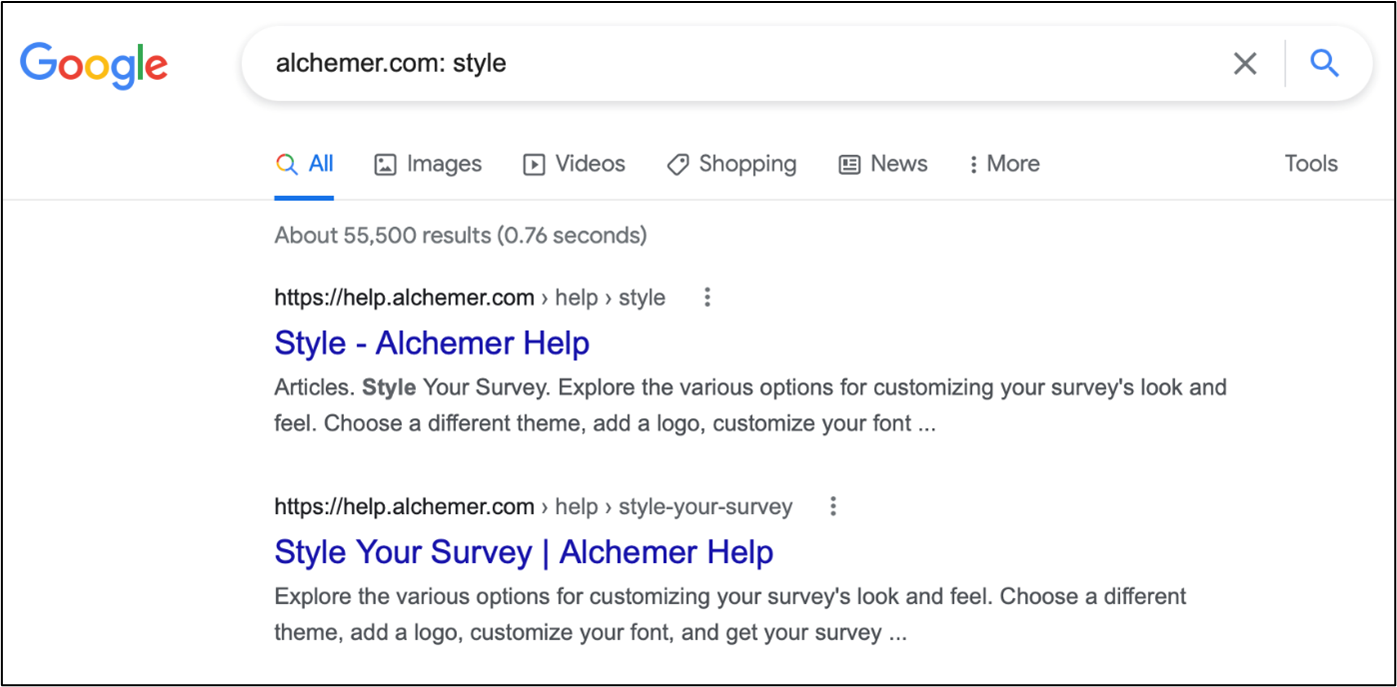 Searching in the Platform
Whenever you are in the platform, the Help option will be available to you. Clicking the Help text in the top right will open a window where you can type in your question or search term.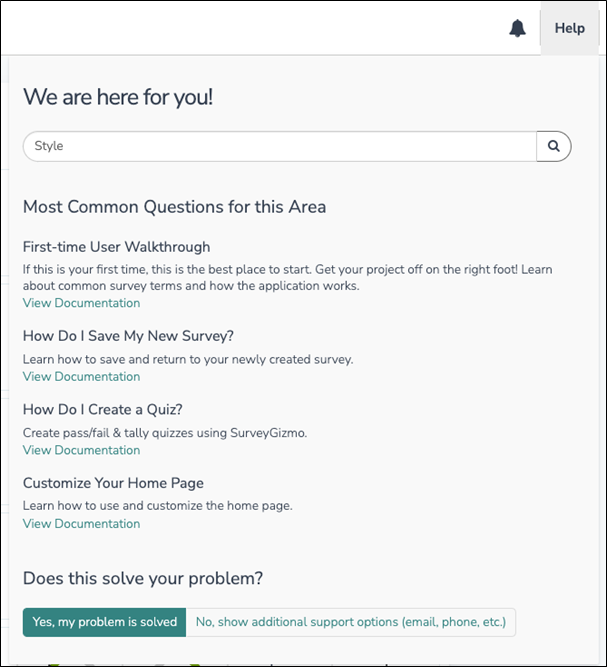 Available on These Licenses
One benefit of accessing an article from within the platform is having a list of licenses in which the feature is available. Your license level will be displayed for quick reference.

Quick Search within the Document
Once in the article, look for the jump links located under the In This Article section on the right side. Clicking on the jump link will take you to the corresponding section.

Another trick to quickly find the right section is to use "Control+F" (or "Command+F" on a Mac) to search for a key term within the document itself.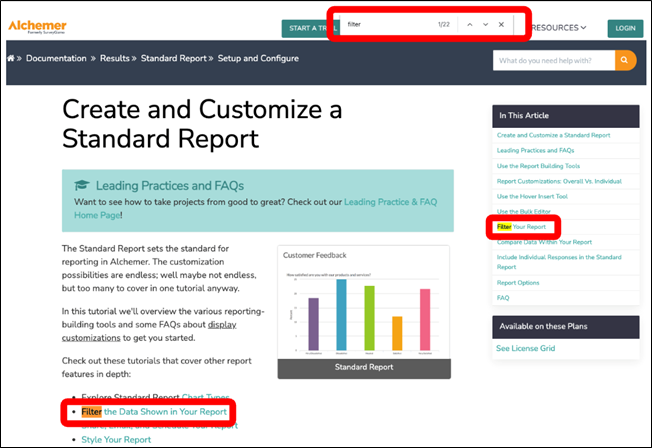 Related Articles
If the article did not answer your exact question, check out the Related Articles at the bottom of the article as we have multiple articles on a given feature.