First and third-party data collection are the hot topic for digital marketers right now. Between Apple's recent tracking changes in iOS 14.5 and Google killing the cookie by 2022, the data collection landscape is rapidly moving into uncharted territory. Marketers who have long relied on third-party data for targeting strategies are likely worried about what's next.
Today's post helps you understand what to be concerned about and what actions you can take to get ahead of the curve.
What are first and third-party data?
First-party data is consumer information you collect through your own sources, made up of your own audience (visitors to your website, paying customers, social media followers, etc.). First-party data is collected by adding pixels to your digital experiences that records user behavior, which is transferred into your CRM and used for future targeting. First-party data also includes information that's given independently from forms across your website (surveys, content downloads, subscription sign ups, event registrations, etc.).
Third-party data is information that is collected by and purchased from other companies. For the last decade, third-party data has been a primary foundation for advertising and marketing resource allocation. While typically rich in demographic and behavioral information, relying on third-party data is becoming increasingly more difficult—and morally problematic—as global privacy regulations (like GDPR and CCPA) change. There's also debate around how useful it really is since it's not collected from your actual consumers and is available to your competition.
Ultimately, first-party data gives the most accurate profile of your consumers because it comes directly from them. While third-party data can be a helpful supplement, the drawbacks in leaning on it too heavily far outweigh the benefits.
Why the sudden focus on data collection?
For today's marketers, data is digital currency. The larger and more accurate the data set is for marketers to fuel their campaigns, the more value is placed upon collecting it.
But how we think about "clean data" and data collection has changed. First-party data is the clear gold standard in understanding consumer behavior. Third-party data is also going to be harder to collect thanks to recent changes at companies like Google, who are on track to phase out third-party cookie tracking by 2022.
Consumers are also gaining a deeper understanding and level of control over their own data, and third-party data suppliers are feeling the squeeze. Changes to privacy regulation (again, like GDPR and CCPA) now require companies to obtain consent from consumers in order to track them. In the mobile apps world, Apple's recent changes to IDFA in iOS 14.5 flip the standard opt-out strategy to an opt-in model.
Handing data collection control over to consumers has, unsurprisingly, affected the amount of data companies can collect and resell, as well as put more emphasis on digital security at companies with a small digital presence.
Everyone in digital, regardless of industry, is being forced to think about their data collection and use more than any other time in our online world. But while times are changing, opportunities for creative alternatives that will ultimately improve customer experience are also emerging.
How to prioritize first-party data collection to enhance customer experience
Your company's customers are key to your digital success. Listening to customers, understanding their preferences, building out first-party data profiles, and ultimately acting on customer feedback is how marketers will succeed in a world with less third-party data to rely on.
Where should you begin? Start by becoming a master at understanding your customers' emotions.
It's crucial for companies to use customer emotions and shifts in customer sentiment over time to trigger targeted and personalized actions. Here are four ways to start (shameless plug: Alchemer Mobile (formerly Apptentive) can help you with each of these steps):
1. Enrich your first-party data profiles
Incorporate the voice of the customer into individual profiles as they provide feedback and indicate emotions across touchpoints. Augment your customer profiles with their mobile customer feedback to use within your CRM, CDP, or other platform and use across your marketing channels.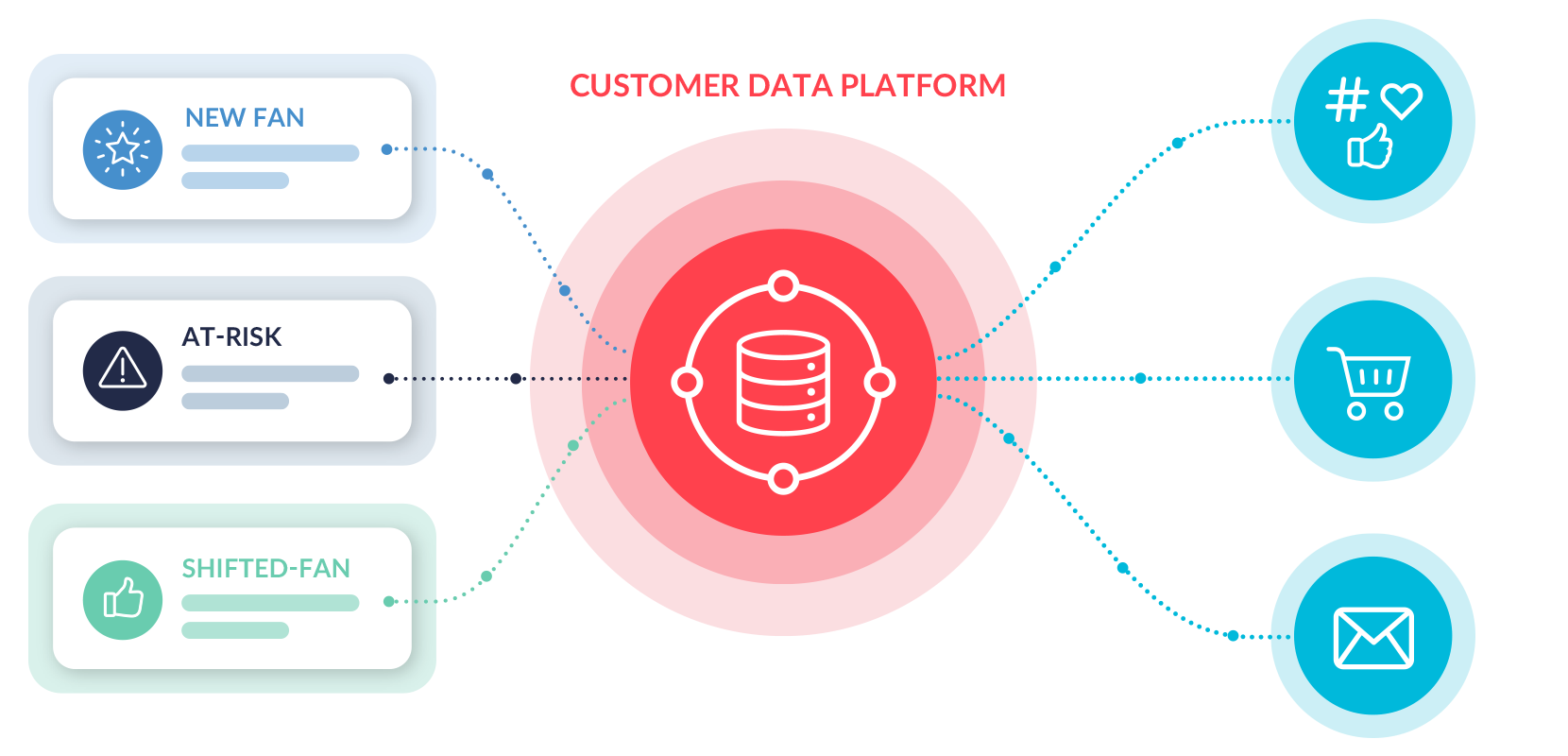 2. Minimize disruption by communicating at the right place and time
Don't interrupt your customers' experiences with pesky distractions. Precise event targeting allows you to prompt customers for interactions at exactly the right moment.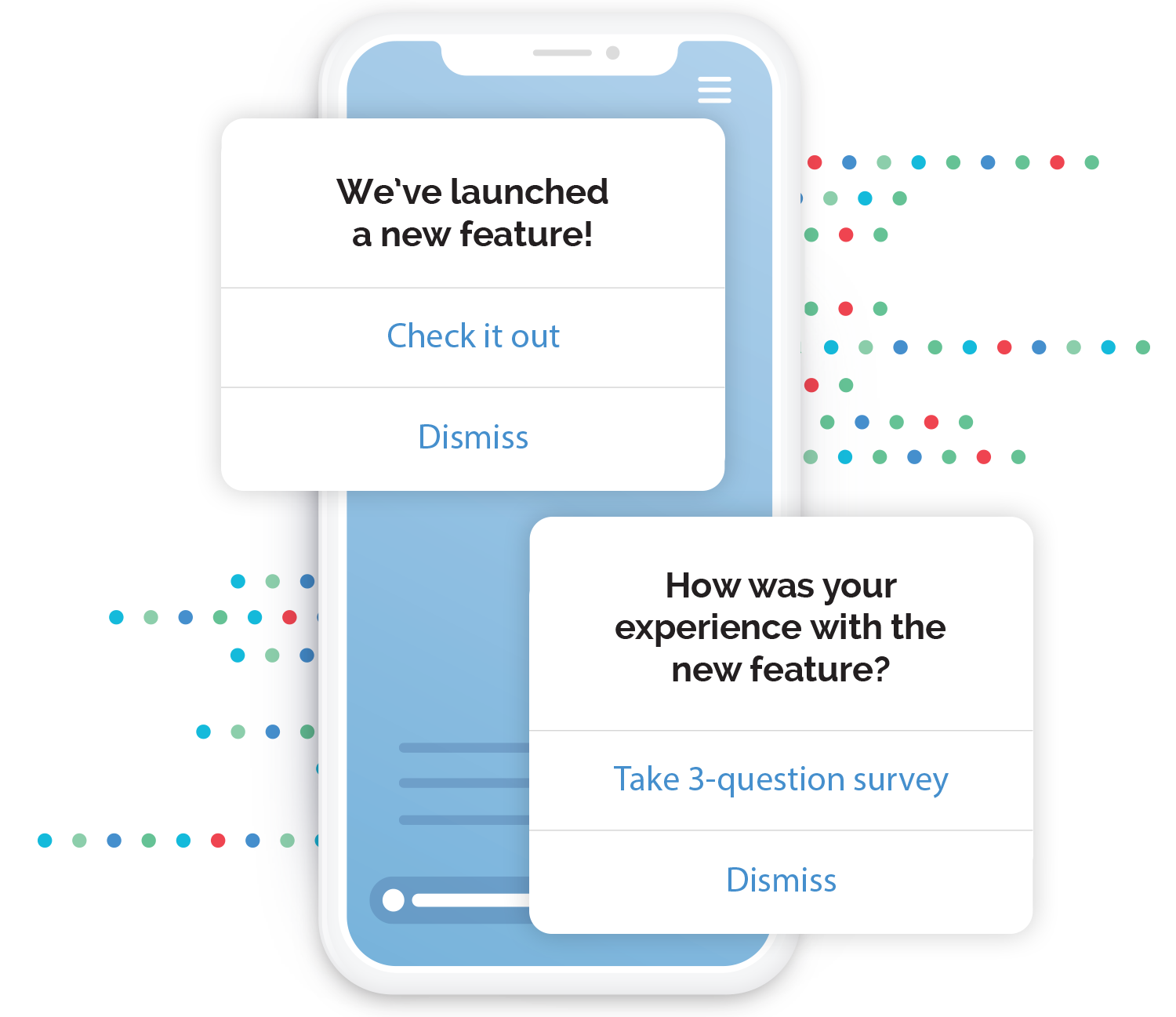 With improved targeting, response rates will increase because customers will be more likely to take action rather than dismissing you. We highly encourage testing different settings, such as location and frequency of prompting, to achieve the best results for using ratings prompts in your app.
3. Retarget at-risk customers before it's too late
Quickly respond to at-risk customers by retargeting in-app, or across your external marketing channels by segmenting based on real-time emotions. It's also important to watch for negative changes in sentiment over time, since this is an important indicator of something broken in your mobile customer experience.
When you identify frustrated customers, send them to a survey or give them the ability to message you directly in order to solve their issue. Above all, be sure to follow-up once the issue is resolved.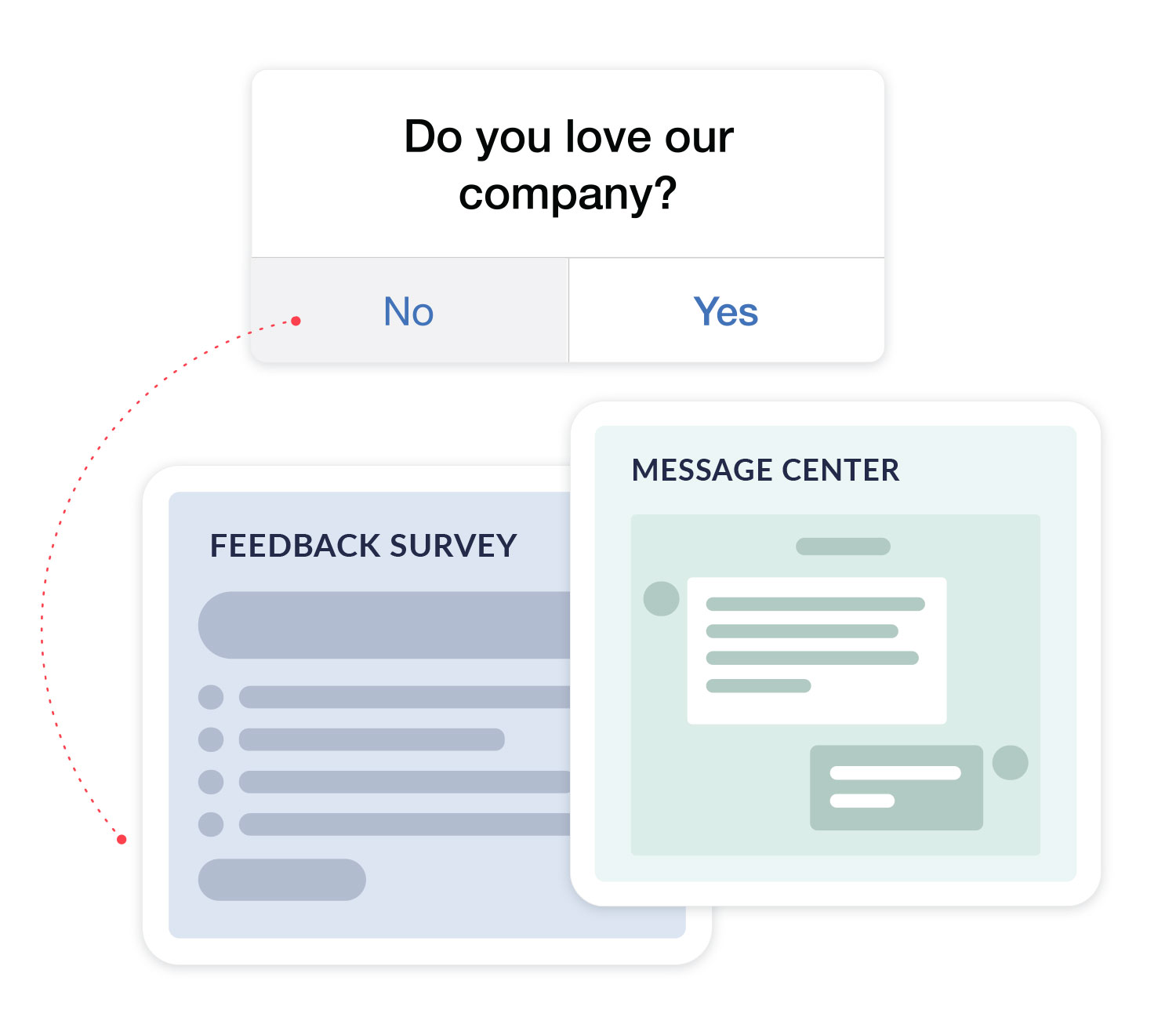 4. Activate your fans with new audience segments
With enriched profiles, you can create hyper-personalized communication based on customer or program identifiers, shifts in customer sentiment, or behavior. This is the best time to ask for mobile app ratings and reviews, and increase engagement from your strongest customers through mobile retargeting.
As your strategy changes, don't go it alone
While it's likely that you've already taken a variety of steps to comply with changing privacy regulations, there's more work to be done. You don't have to go it alone as you shift your strategy toward building out first-party data profiles from relying on data that will soon be obsolete.
We're here to help you take the next step if you need it. Alchemer Mobile (formerly Apptentive) automatically sorts customer-expressed emotion into categories so you can quickly analyze and track changes over time and journeys. You can use this data to enrich your own customer intelligence, and act in real-time either in-app or externally using your own tools. We also help you identify new fans, loyal customers, and consumers at risk of leaving for competitors.
Get in touch and let's get started!