By Kat Cooper, Product Marketing Manager at Alchemer
The Alchemer product team is pleased to announce recent updates to the Alchemer platform that deliver improved performance and new Shared Report features.
During August, we made significant upgrades to our databases to improve the speed and reliability of our always-on platform that you rely upon. We also improved the speed of our Open REST API and implemented greater monitoring and logging so we can continue to improve your experience with our platform.
As a further enhancement to our recent new Shared Report security features, our team has rolled out updates to Shared Report scheduling. These updates provide easier, faster, and more flexible scheduling of recurring reports, which provides stakeholders with a regular pulse-check on the data coming in through surveys.
Having greater visibility into feedback as it's coming in gives teams better context to understand the full story of what the data is saying.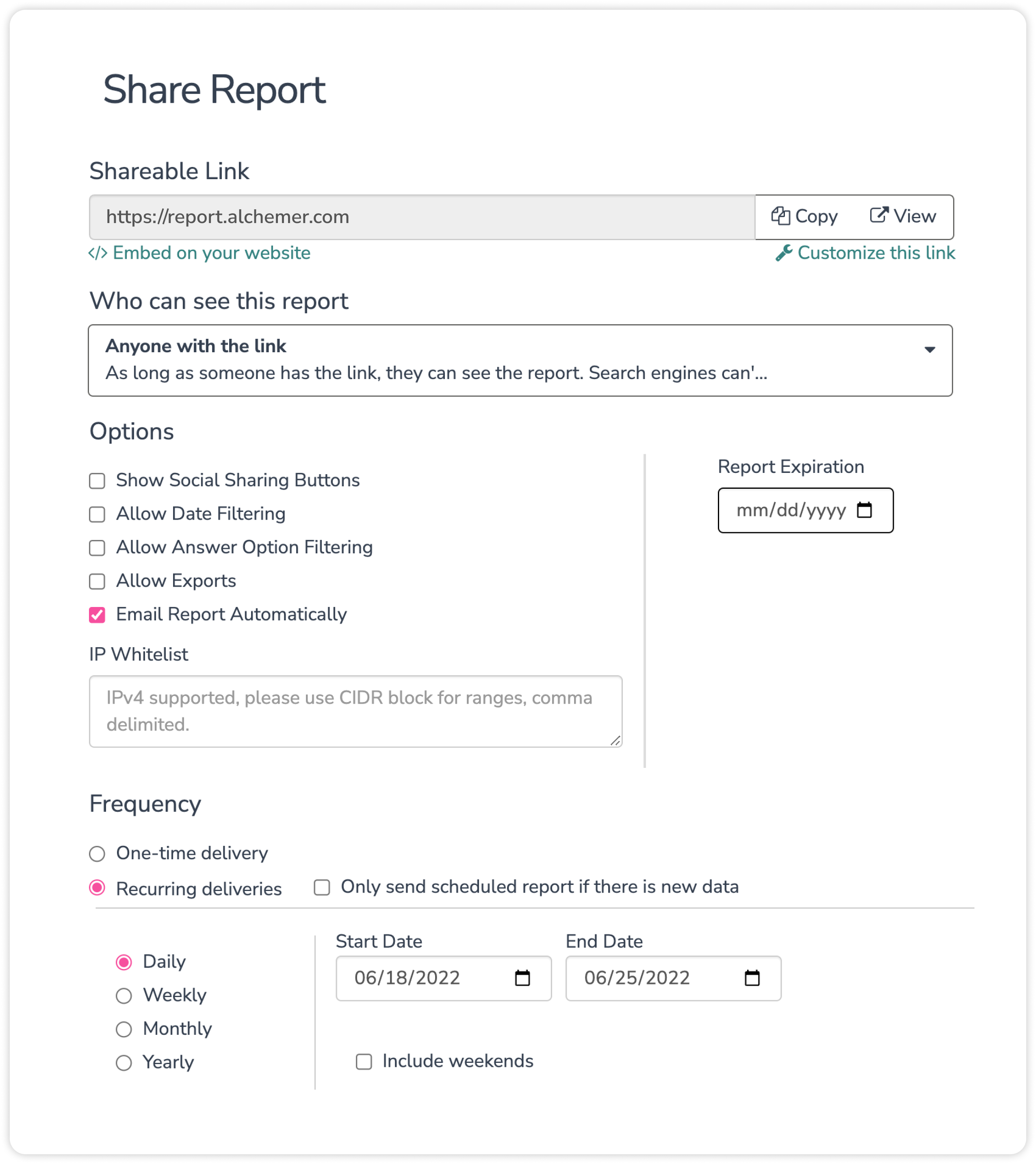 You can now schedule reports to send daily, weekly, monthly, or annually with greater customization in duration periods, send day, and more. Status updates have also been added so that you can easily track which Shared Report links are active or expired.

These enhancements are now available in your Alchemer account. For more information, check out our help documentation or talk to your Customer Success Manager if you have any questions.
Not an Alchemer customer yet? What are you waiting for?