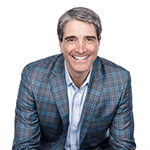 September 25, 2019
This past weekend, Alchemer launched its new website. We might not normally create a lot of fanfare about a website update, but this change was a huge event for us. It's the culmination of a year's work – to redefine an industry. Our mission today is to lead our industry beyond reporting and dashboards to a relentless focus on operationalizing feedback.
We came to this conclusion naturally, by following our best customers, who were able to innovate on our easy-to-use and flexible platform. Yes, we are a survey platform. We grew up that way and plan to continue to provide great survey software. Yet many of our customers view Alchemer differently, as critical in driving workflow and business operations from the feedback they gather. This is the heart of our new website and the focus of our product and service innovation.
I joined Alchemer a year ago because of this incredible opportunity. After 15 years in Accenture's Customer Relationship Management (CRM) practice, I have the next opportunity to help customers in their quest to put their customer (or employee, partner, patient) at the core of their business.
Our industry is new and yet stagnant; focused on paving well-worn paths. Many of us were born as survey software, or contact center analytics, or experience management, or customer insight, or journey management software. Today there are hundreds of software companies trying to define their niche in a crowded market. They say things like, "No, we are different. We focus on employee feedback in the apparel retail space." Or something like that. There is so much energy spent carving the industry apart and advancing sophisticated insights and complex dashboards. While Alchemer can produce those insights too, it's not enough. It's challenging to take meaningful action on aggregated insight and it's fleeting to spin-up special projects to improve the business-driven off analytics. Business leaders can't run improvement projects off the side of their desks. They have their every-day jobs staring at them. This industry needs to change – to help companies take action and demonstrate impact.
The industry, broadly, is not well defined and does not live up to the promise of helping companies improve their businesses based on feedback. Our industry is squandering customers' goodwill. We have broken the contract with the people who provide feedback. Do you know anyone who jumps at the chance to complete a survey? Do they ever hear back from the organization? When customers share feedback with us, we need to earn it! As an industry, we need to earn it.
Alchemer customers are smart. They have invented use-cases with our product that we couldn't have imagined. They have leveraged our platform for innovation; by using our powerful functionality, intuitive UI, open architecture, and flexibility to solve business problems. For example, a major energy company uses Alchemer to engage every employee in safety operations and a major aviation company uses us to drive flight plans and flight operations. We focused on building powerful, flexible, and secure software, and empowered our customers to create the solutions to help their businesses. We are proud of that heritage and we are spending more time listening to their stories and engaging with them at a higher level. While some software companies believe that you can't be smart without their products, we believe our customers have the best answers and we exist to accelerate their ideas.
Alchemer is committed to helping our customers take action on the feedback they receive through the systems they use every day. In other words, we help our customers operationalize feedback. We help them act on the instance of the feedback rather than the aggregation of feedback. We also help them understand the trends once that feedback is addressed.
Alchemer will continue to embrace what's made us successful. It's what empowered our customers to bring their ideas to life. We provide the same easy-to-use software with great, proactive support. And we are committed to doing more to positively impact our customers' businesses; to operationalize the feedback they work so hard to gather. We live the same values and strive to empower our customers to put feedback at the core of their business – it's operations and strategy. Thank you for reading. To better understand how we turn feedback into action, please visit www.surveygizmo.com.