Customer centricity and customer experience management are the hot topics of this year's business conversations. These themes are only going to become more prominent not just in mobile, but across all channels.
As such, it's not enough for companies to send communication into a vacuum. They need to be able to understand the analytics behind customer interaction and response rates so they can make data-driven decisions. Asking the right question, at the right time, in the right format, combined with a deep understanding of engagement gives companies a more complete picture of the the health of their customer communication strategy.
In our recently released 2019 Mobile Customer Engagement Benchmark Report, we reviewed data from over 1,400 unique iOS and Android apps across all app categories (from January 2018 to December 2018) to understand how customer engagement and interaction rates have changed over the past few years. The results were surprising—and so, so encouraging.
20% more customer feedback and a 91% response rate
In 2018, companies reached out to 25% of their customer base; on Android, the rate was 21% while on iOS, it was 28%. While this is only an overall increase of 1 percentage point from 2017, the response rate in 2018 was phenomenal at 91%.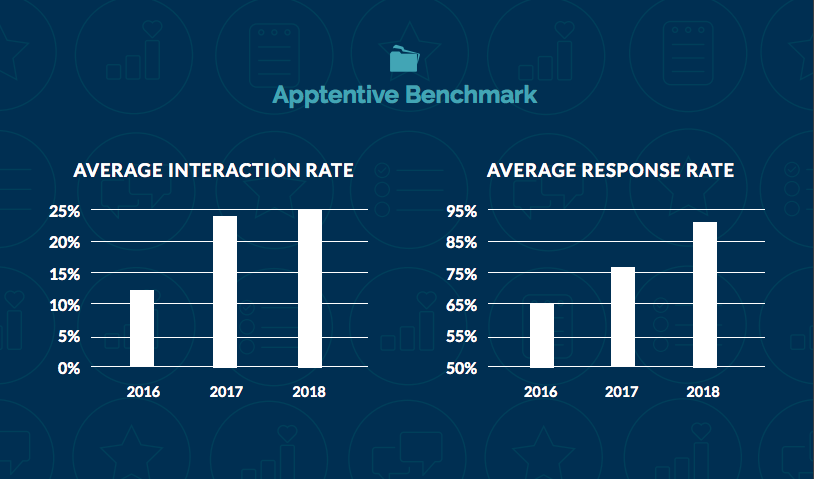 This means that of the 25% of customers that were reached out to, 91% responded to the interaction. That's 20% growth year-over-year. Looking at individual systems, the response rate is 94% on iOS and 88% on Android.

The response rate this year is particularly noteworthy. Companies were able to collect more feedback with a very high response rate (20% more than the previous year) by reaching out to a quarter of their customer base on average. The powerful impact and efficacy of this approach lays the foundation for companies to devise more meaningful strategies to engage with even more customers and continue to drive success.
Additionally, the year-over-year increase in response rate is only growing. This shows us that companies are getting more thoughtful and contextual in their targeting and outreach and are finding the perfect mobile moments to connect with customers. In the digital age, people want to build a relationship with brands and be involved in shaping the customer journey. Our research also shows that customers who are interacted with are four times as likely to continue using your app after three months.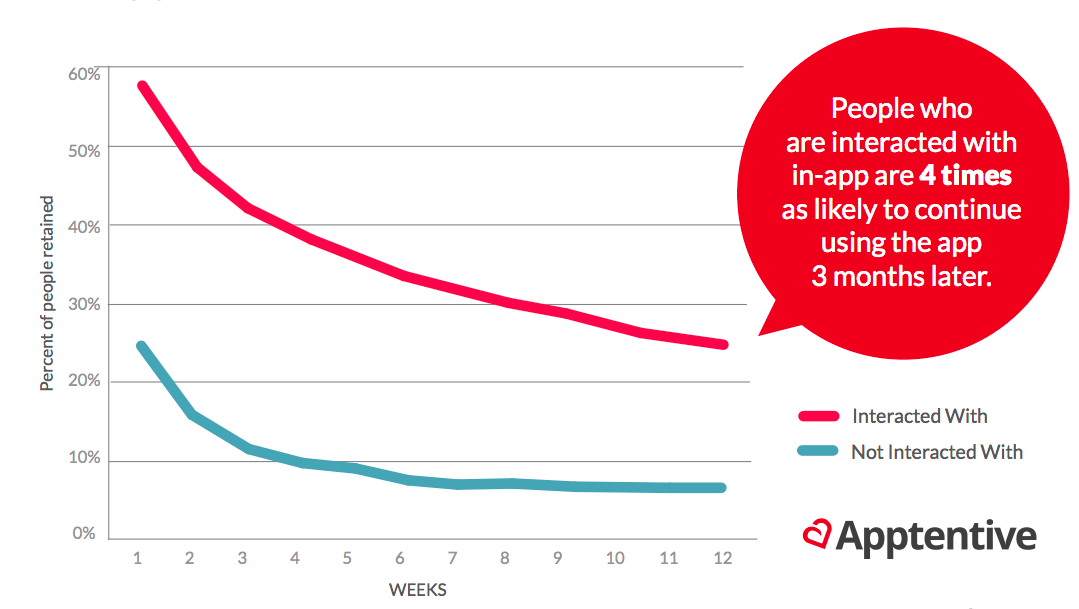 Wrapping it up
It is not enough to just reach out to customers, which is particularly important on mobile. You never want to interrupt the customer experience to engage, but you want to be there at the right moment to proactively ask for feedback when your customer is ready to share.
The data shows that customers clearly want to share feedback, proven by the remarkable 91% response rate. So, even though companies didn't reach out to a much greater percentage of customers, the ones they did reach out to were highly engaged, which is the most important factor. Brands are clearly putting more effort into communicating with customers, and they are beginning to see the results.
To learn more about the findings in our report and how you can shift your strategy to stay competitive, join us for our upcoming webinar How Does your Mobile Customer Feedback Management Strategy Compare to your Peers? hosted by Robi Ganguly, Alchemer Mobile (formerly Apptentive)'s CEO, and Christy Culp, Alchemer Mobile (formerly Apptentive)'s VP of Customer Success. Attendees will learn how the best in mobile collect and act on customer feedback, and how their strategy measures up to industry standards.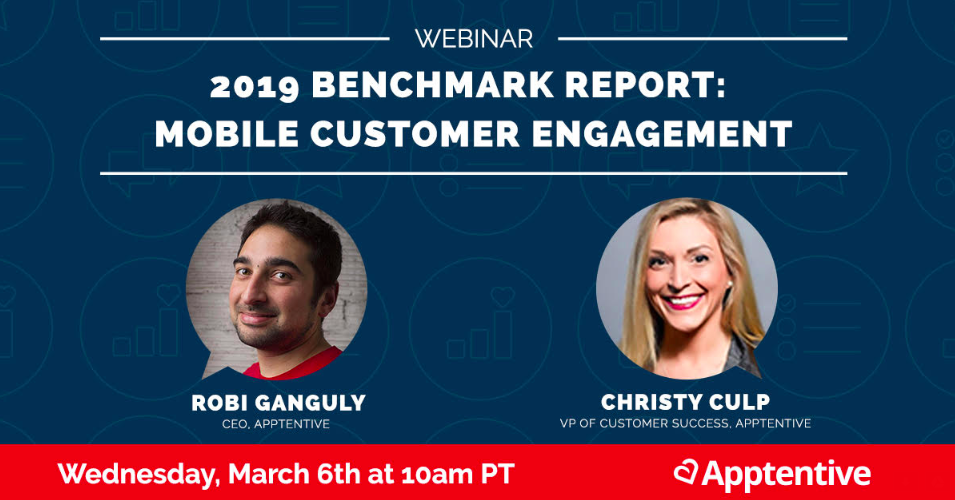 Note on methodology: The average percentage of mobile customers who brands reach out to is captured in the interaction rate. While we separate out individual features, this metric is intended to give a holistic picture and includes data from Surveys, Love Dialogs, Notes, and Messages. For this set of metrics, we computed "percentage of total number of interactions per active user" and "percentage of total number of responses per active user interacted with" across the entire dataset. Only apps with 10,000+ active users over the entire year were considered.