New Product Enhancements for Alchemer Survey and Alchemer Workflow
By Peter Zaidel, Director of Product Management for Alchemer, and Vanessa Bagnato, Director of Product Marketing for Alchemer
One of the most important features of Alchemer Workflow is the ability to connect multiple surveys, so you can continuously close the loop with customers while collecting more feedback. In June, Alchemer added a new Export feature for Alchemer Workflow for deeper analysis across connected surveys, enhanced project organization for Alchemer Survey, and improved the mobile experience for additional question types for Alchemer Survey.
New Export Capability Enables Analysis Across Connected Surveys for Alchemer Workflow
With the new Export feature for Alchemer Workflow, you can now export CSV files of every survey, with every response, linked to within a workflow. This allows you to combine data sets so that you can view how a single person responded across surveys within the workflow, or view all responses across surveys within the workflow to review the entire business process from end-to-end.
In addition, you can conduct further workflow and cross-survey analysis using the CSV files or by importing the data into the reporting and business intelligence tools your business already uses. Within the CSV export will be all the survey and response data, along with workflow and respondent run identification details. Users will receive the same export permissions that their role allows.
This is the first of many reporting enhancements to come for Alchemer Workflow, allowing you and key decision-makers to visualize and review end-to-end business processes. You can learn more here.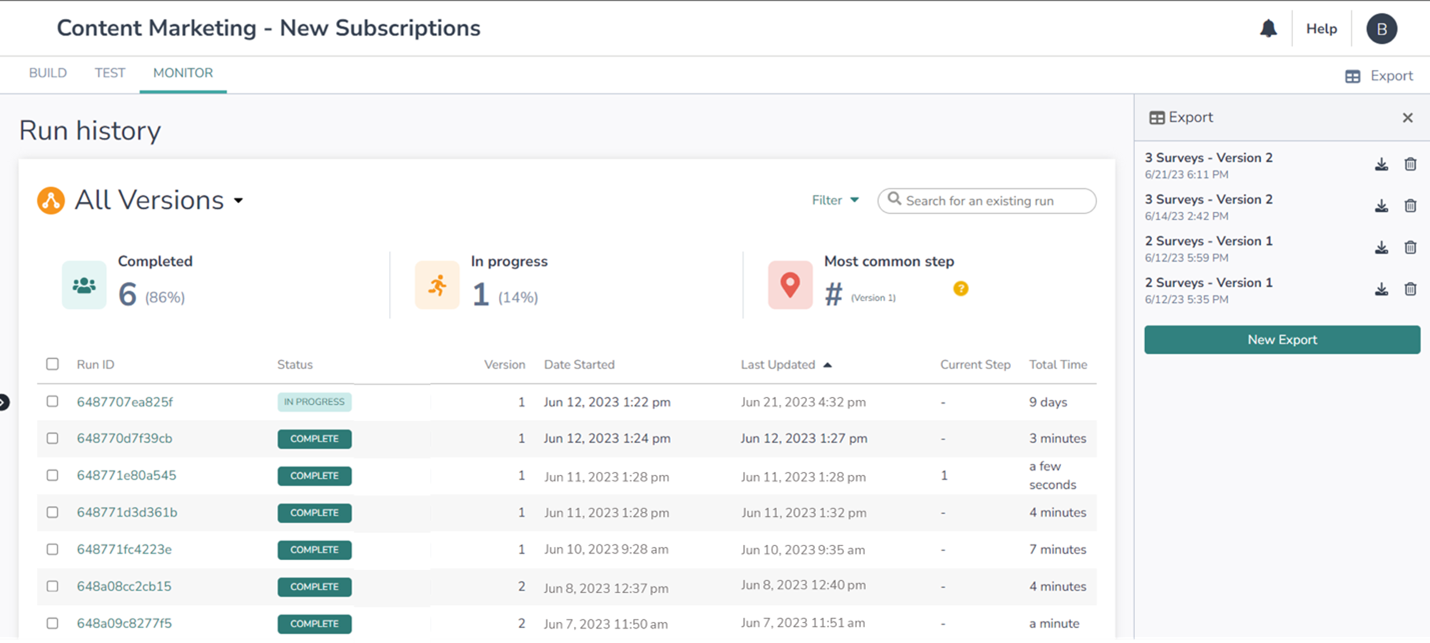 Enhanced Project Organization for Alchemer Survey
The recent product update also allows you to easily move surveys to and from the new Unfiled Folder using drag-and-drop functionality. The Unfiled Folder is ideal to store surveys that have not yet been sorted into existing folders. This allows you and your team to keep the Alchemer Survey Projects Page clean, to organize surveys, and to make everything easy to find. We recommend regularly reviewing the Unfiled Folder and moving surveys to more easily identifiable and clearly named folders. You can learn more here.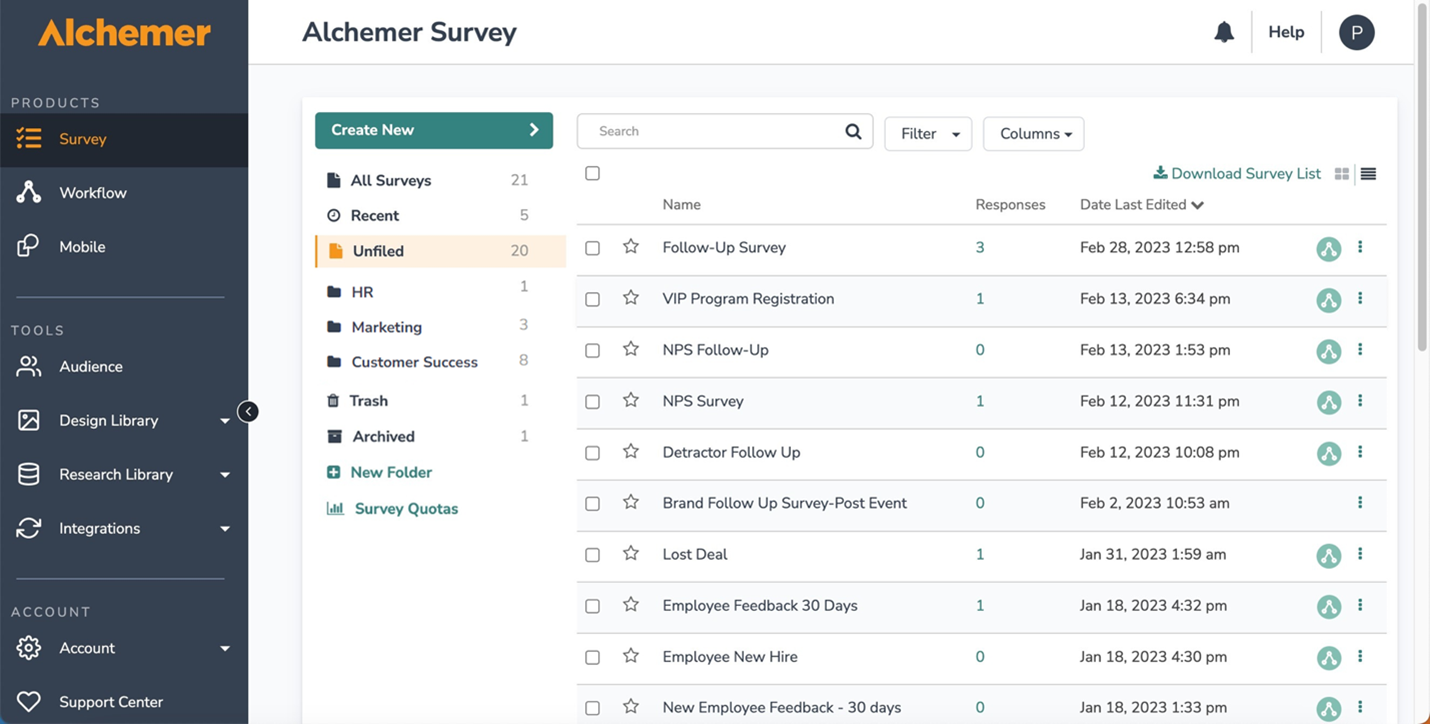 Improved Mobile Experience for Audio and Video Question Types for Alchemer Survey
In addition, Alchemer is focused on improving the mobile experience for Alchemer Survey. In the product release, we added iOS compatibility to the Video and Audio Sentiment Question types. Now respondents can provide feedback while watching a video or listening to an audio clip on an iOS or Android mobile device. You can learn more here.

Available Today
All of these updates are available automatically for Alchemer Survey and Alchemer Workflow customers. Simply log in and begin exploring what is possible. If you'd like to get a demonstration of how you could use Alchemer Workflow in your organization to automate action-taking and closing the loop on customer feedback, contact your account manager or submit a request here.