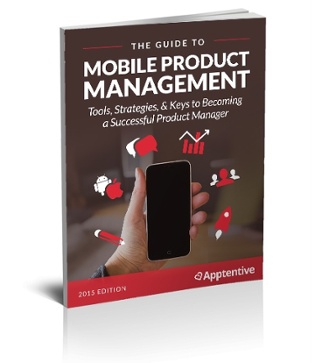 The role and requirements of a product manager are, simply put, vast. Product managers must live and breathe their product. They must assume the identity of the product, be invested emotionally, file more bugs than anyone else, and forget about the concept of vacation months prior to any launch.
As mobile grows and becomes a major investment for every company, the need for mobile product management in order to make sure products launch smoothly and successfully will increase.
While the idea of product management is nothing new, mobile is a new game with an entire new set of rules to learn, prepare for, and abide by.
As a mobile product manager you shoulder a hefty portion of the responsibility for creating a successful mobile application. To help those new to mobile or to product management in general, we wrote a guide on the basics of mobile product management.
The guide serves as an introduction to several topics that will help mobile product managers take an app from conception to smoothly managing and improving it post launch.
From inside the guide:
Learn the basics for planning an app from idea to launch
The tools to help your team work efficiently
Learn how to launch a mobile app
How to manage your app post-launch
We hope you find this guide useful as you foray onto the mobile platform!