Better Visibility into Account-wide Usage of the Alchemer Platform
By Kat Cooper, Product Marketing Manager at Alchemer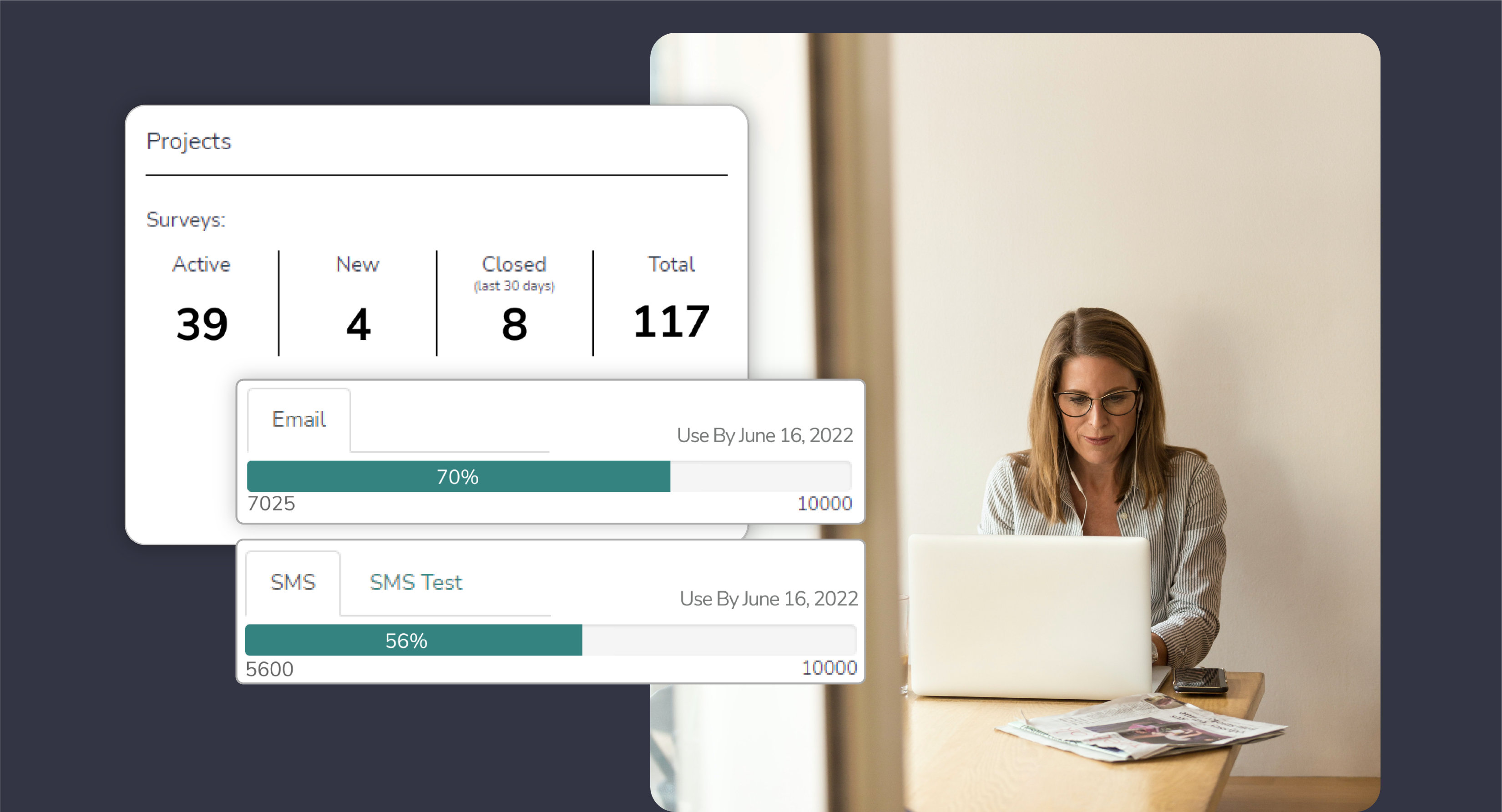 If you've ever been asked to quantify the value of Alchemer, we think you're going to like the newest enhancements to our enterprise-grade administration features.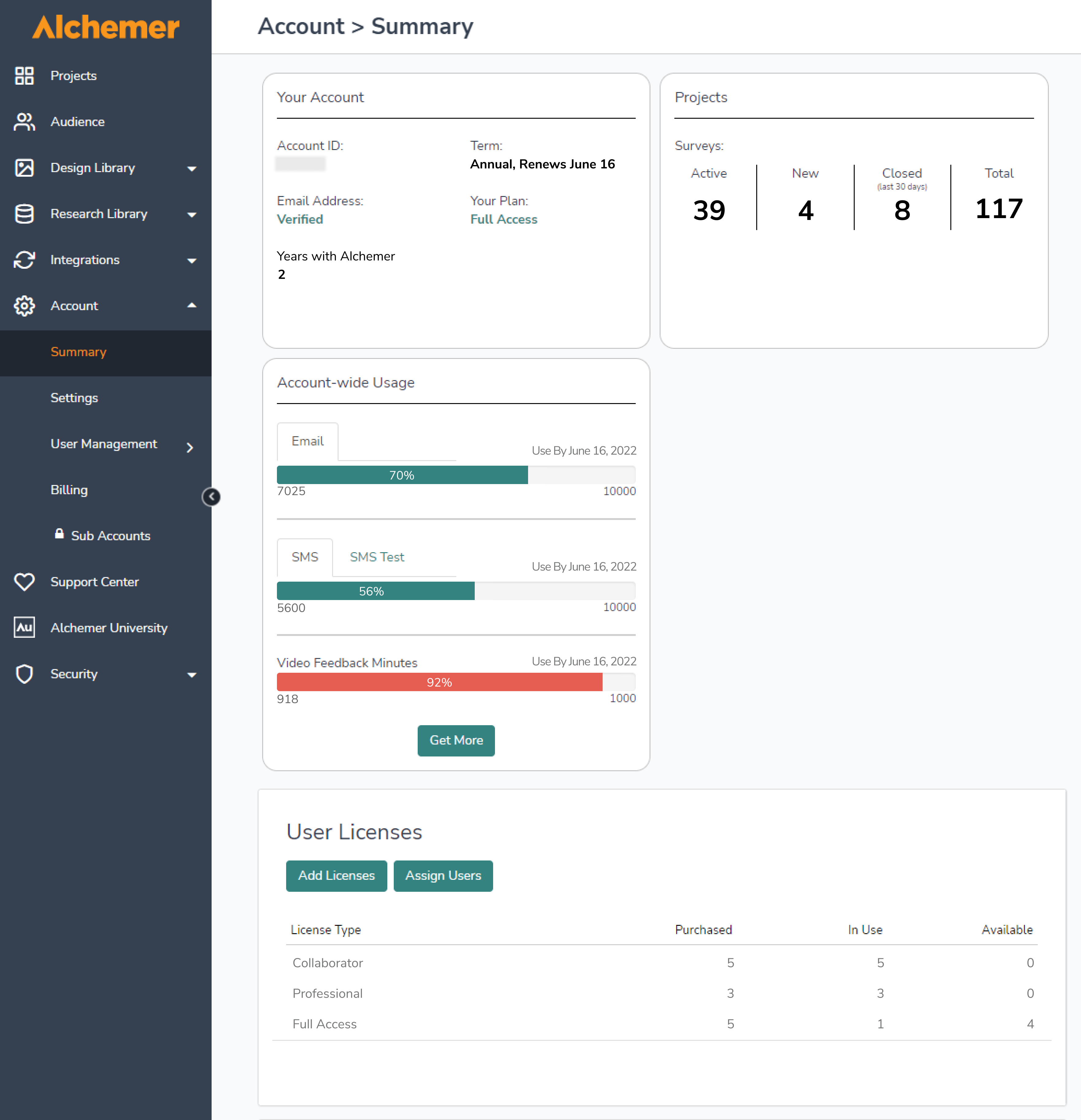 Introducing Enhancements to the Alchemer Platform's Account Summary Page
The team at Alchemer is excited to bring brand-new account-wide usage and survey data to life with enhancements to the Account Summary page.
Who will see these enhancements? All Account Administrators.
This means a few things:
1. Account Administrators now have access to all-new metrics related to survey data and platform usage across their entire account.
2. Account Administrators now have greater control over and visibility into survey distribution via email and SMS campaigns, and can more easily purchase campaign sends and Video Feedback question type minutes.
3. These new enhancements put all usage and survey data together in a single view, so Account Administrators can visualize usage at a glance.
And because all usage and survey data is now at the fingertips of Account Administrators, they can ensure they get the most value out of what they paid for.
Alchemer is committed to empowering all people, across every area of the organization, with actionable feedback data. At the heart of that commitment is providing true visibility and governance over that data.
These are the first of many enhancements coming to the Alchemer platform's enterprise-grade administration features that fulfill our promise to provide clarity and control over feedback data.
As we continue to develop exciting enterprise administration features, you'll see many new products and improvements throughout your Alchemer platform.
How It Works
Alchemer provides Account Administrators with the controls they need to manage their accounts, from account access and security settings, to license management and user permissions.
So, it made sense to bring more controls and visibility to the Account Summary page.
The Account Summary page is the ideal home base for Account Administrators. With the new survey data and usage metrics brought to life on this page, you can easily see key metrics at a glance.
So, What Metrics can Admins now Find on this Page?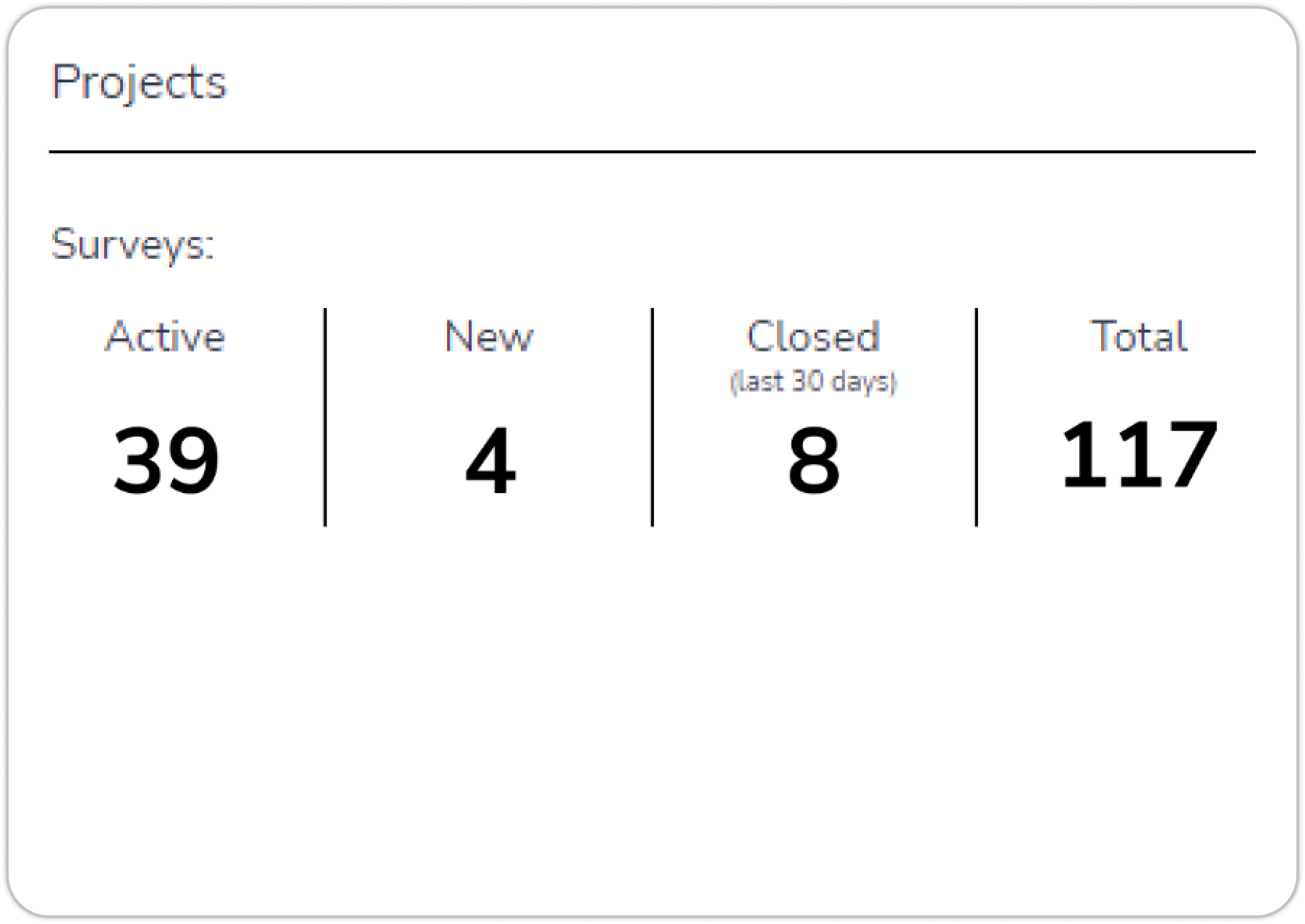 Project Data
Number of Active Surveys

See how many surveys in your account are actively collecting responses at any given time

New Surveys

See how many new surveys are in your account and are being prepared to collect responses

Closed Surveys

View how many surveys your account has closed in the last 30 days

Total Surveys

Understand how many total surveys created in your account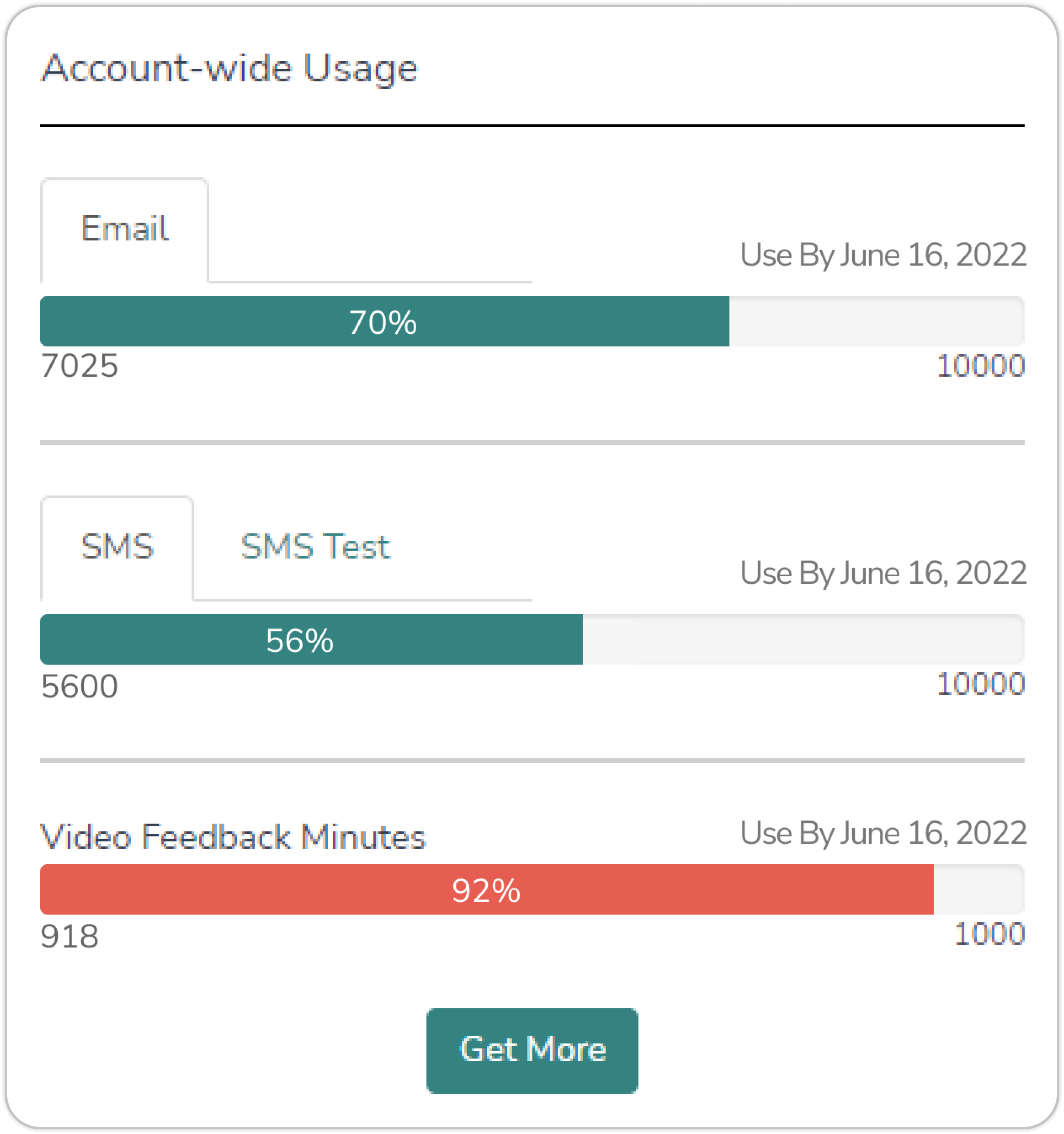 Usage Data
Number of email sends used / total available
Number of SMS sends and SMS test sends used / total available
Number of Video Feedback minutes used / total available
*And when you're close to your limit on email, SMS, or video feedback minutes, a brand new button directs you to purchase more – by putting you directly in touch with our sales team.

See It In Action
These enhancements are now live in the Account Summary page of all Account Administrators. For more information, check out our help documentation, or talk to your Customer Success Manager if you have any questions.
Not an Alchemer customer yet? What are you waiting for?