"Deliver Customer Love" is a core value at Alchemer Mobile (formerly Apptentive), and Valentine's Day is always a big deal for our team. And although this year looks a little different than previous years, we still know how to celebrate in style!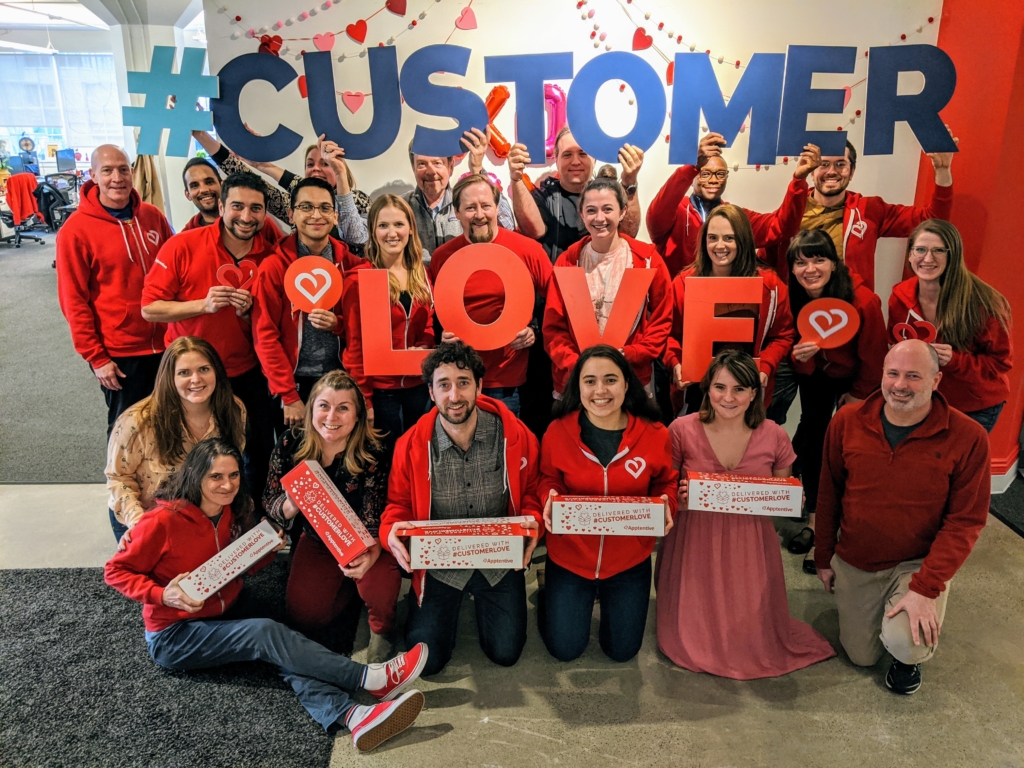 In 2015, Alchemer Mobile (formerly Apptentive) started a tradition to deliver Customer Love on Valentine's Day by sending love boxes to our customers, partners, and friends. This year certainly looked a little different for all of us as we couldn't gather to put these boxes together ourselves (the picture above is from our boxing extravaganza last year!), but we still sent some goodies to keep our friends cozy and safe at home.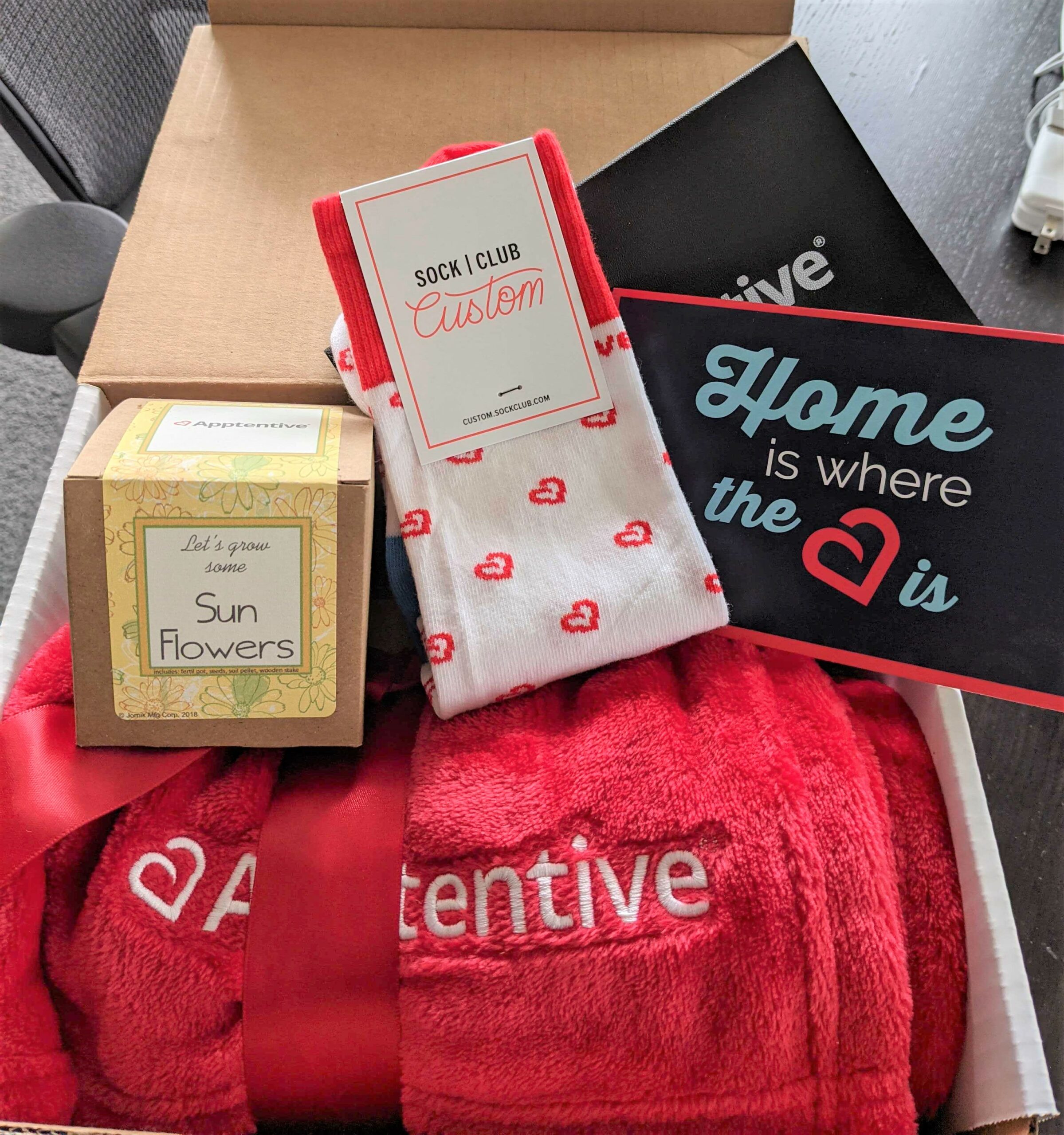 Although our commitment to Customer Love underscores everything our team does, Valentine's Day gives us a good excuse to go the extra mile. And while the gifts and themes have changed over the years, one thing will remain the same: We value relationships over everything else.
We believe that loving your customers starts by listening to them. Companies that embrace customer love across all aspects of their business are the ones that build meaningful, long-lasting customer relationships. And if last year taught us anything, it's that prioritizing relationships matters more than ever before.
Thanks for being one of the best parts of our year, and happy Valentine's Day!
Love,
Team Alchemer Mobile (formerly Apptentive)
PS – We're hiring! Check out our open roles here.