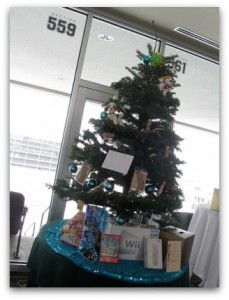 This past weekend we had the honor of attending the Fourth Annual, Meals on Wheels: A Holiday Festival of Trees benefit. The benefit helped raise money for our local Boulder branch of Meals on Wheels, and we all had an amazing time.
The benefit has been near and dear to our Sales Engineer, Mario's heart since they started it up, and this year many of us were able to participate with him. In addition to donating a tree to the raffle that was held, many of us were able to attend and tried to win trees ourselves. (Check out our sweet "Modern Family Fun Night" themed tree)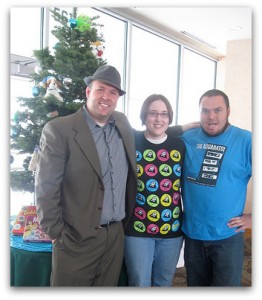 A big Thank-you goes out to Mario for putting it all together, Sarah and Ian for helping put the tree up the day of the big event, and everyone else here who donated something to the tree to make it one of the most heavily sought-after in the tree raffle.
The event itself was a ton a fun, and even though none of us won a tree in the raffle this year (next year we will win!!), it was for a fantastic cause and we will definitely be in attendance next year. So, if any of you are in the Boulder area and would like to come with us next year, please let us know. We'd love it if you joined us!