By Ron Quan, Director of Learning and Development
Earlier this year, we debuted integrated online learning with the launch of Alchemer University. The first program, Beginning Essentials Level 1, offered nine introductory classes to help people get up to speed fast on Alchemer.
Since then, we've added 14 new classes – seven intermediate classes for Beginning Essentials 2, and seven classes in Account Administration. This brings the total number of free classes available to you to 23 classes. All of the classes are integrated into the Alchemer app, so there is only one login and password for you to remember. Once you are logged in, you can begin taking classes.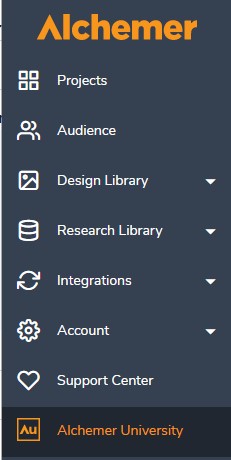 What You Can Learn in Beginning Essentials Level 2
Beginning Essentials Level 2 is the second in a series of self-paced online courses designed to accelerate your learning, so you can meet and exceed your project goals. This program (which is free to subscribers) begins you will learn about Intermediate Question types, intermediate actions, and intermediate logic. Completing these three classes alone will take you into the top 25 percent of all Alchemer customers.
Other classes include an introduction to Merge Codes, an overview of Survey Tools, reporting values and aliases, and how to customize standard reports.
The seven classes are:
• Course 1: Intermediate Question Types
• Course 2: Intermediate Actions
• Course 3: Intermediate Logic
• Course 4: Introduction to Merge Codes
• Course 5: Overview of Survey Tools
• Course 6: Reporting Values and Aliases
• Course 7: Customizing the Standard Report
These classes should be taken after you have completed Beginning Essentials 1, so you understand the basics upon which we'll teach.
Learning About Account Administration
The Account Administration Program includes seven courses to help Account Administrators manage their Account in Alchemer.
This program is designed for Account Administrators managing Enterprise accounts, and includes courses on user, team, and license management, as well as troubleshooting and account management tips.
The courses include:
• Course 1: Account Management
• Course 2: Account Security
• Course 3: User Management
• Course 4: Team Management
• Course 5: Role Management
• Course 6: Managing Libraries
• Course 7: Account Troubleshooting
This program should be taken by Account Administrators at any phase of their Alchemer journey.
Beginning Essentials Level 1
Beginning Essentials Level 1 includes everything you need to get up and running, delivering highly effective surveys, assessments, polls, and questionnaires quickly.
In this program, you will find:
• Course 1: Alchemer Application Tour
• Course 2: Creating a Project
• Course 3: Basic Question Types
• Course 4: Basic Actions
• Course 5: Basic Logic
• Course 6: Basic Style
• Course 7: Test Your Survey
• Course 8: Distribution
• Course 5: Basic Results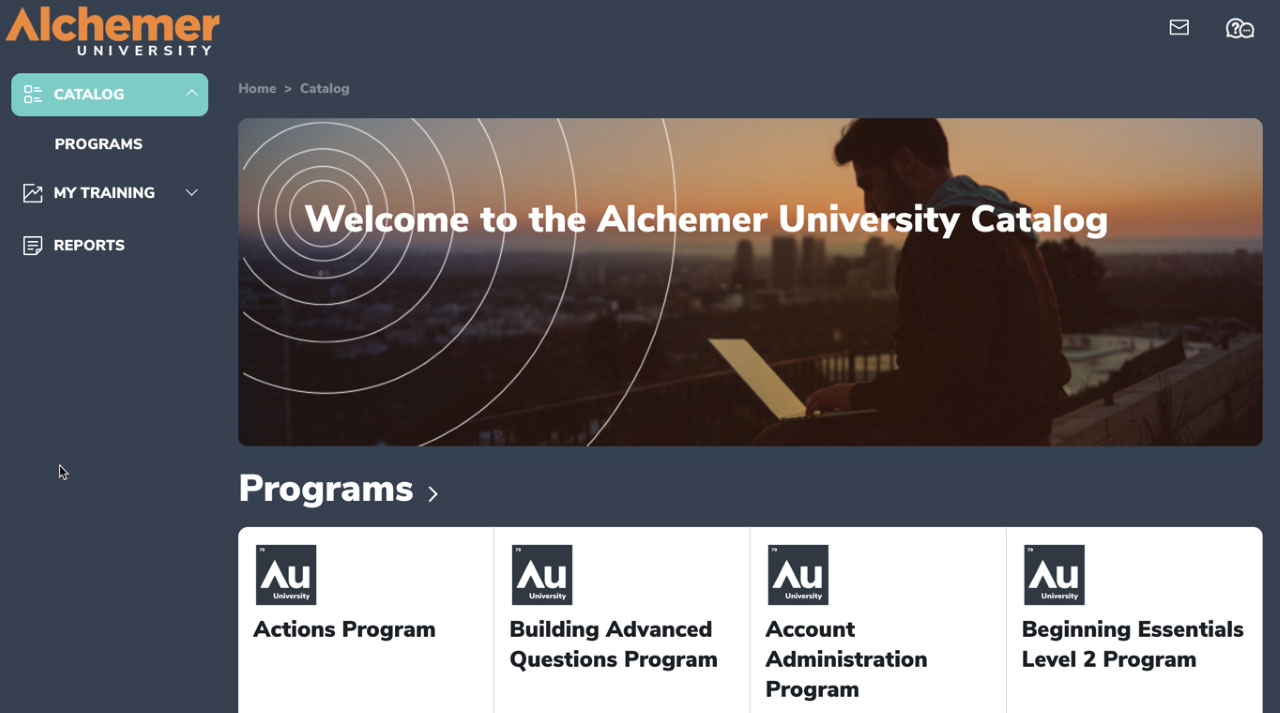 You can find all three programs in the Alchemer University catalog. All are free to anybody with a paid account and available from within your account.
More classes will be coming soon, including some exclusive content for those wanting to do more with Alchemer beyond just surveys.
Now is the Time to Get the Most Value from Your Alchemer Investment
This is the perfect time to learn about Alchemer and how you can get the most out of it. Begin taking our free classes to improve your survey building, account management, and reporting skills. You can jump around to gain the skills you need right now, and then return and pick up the other classes as you need them
Best of all, all 23 of these classes are free with your subscription. Get up to speed fast and get more out of your Alchemer investment with Alchemer University classes. So far, people have taken more than 720 courses this way and loved it. What are you waiting for?