By Vanessa Bagnato, Director of Solutions Marketing
We recognize that businesses are working hard to rapidly adapt to a new, much more virtual way of working. Your people's mental and physical well-being is front and center, and you're likely in overdrive making sure employees have the tools and communication they need to continue to do what they do best.
We are here to support you, which is why we are giving our customers free access to our new Employee Connection Pulse Survey.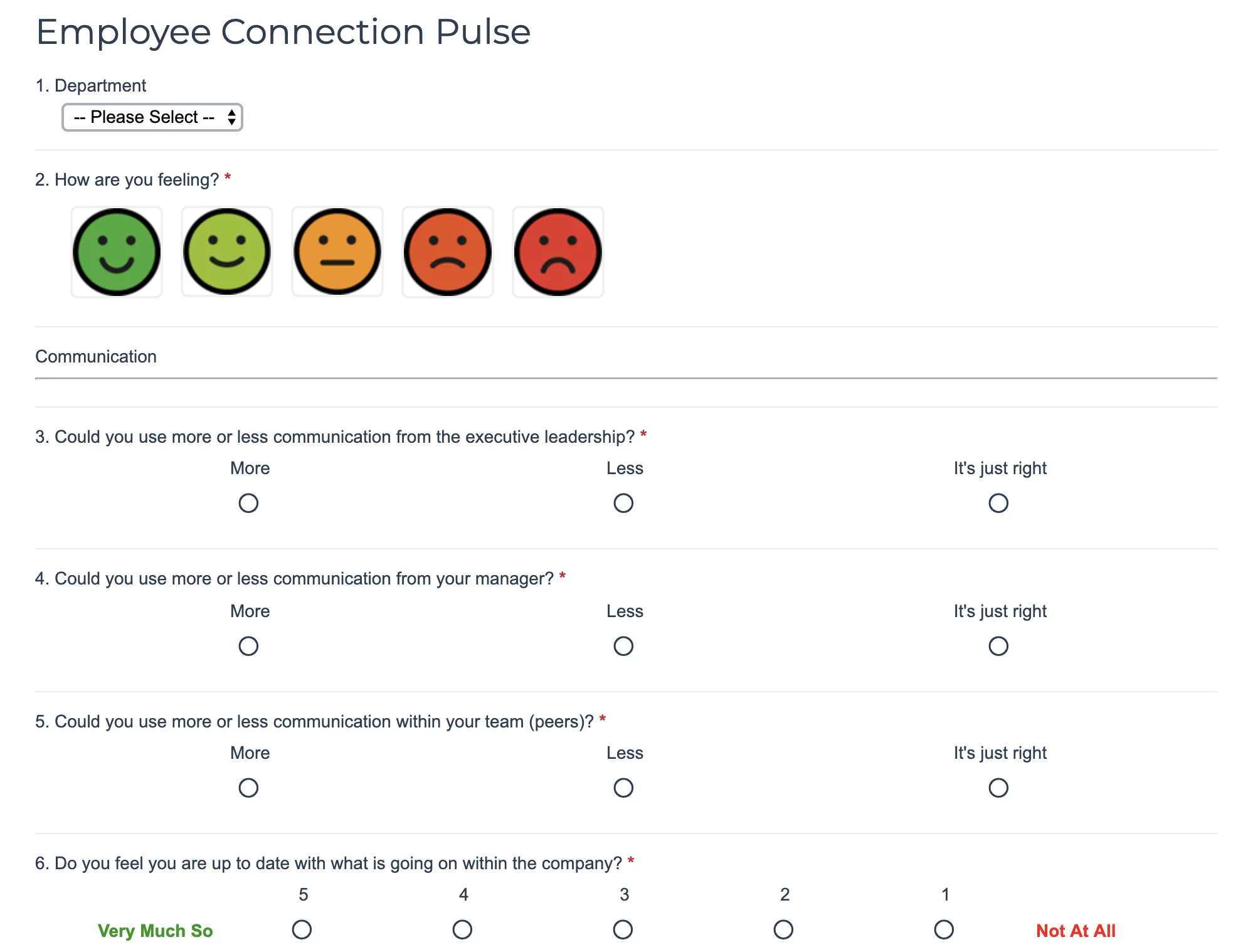 This five-minute survey will help you quickly gain insight into how equipped and supported your employees feel to work productively in a virtual environment. The results also allow you to identify what actions you can take to further help them.
We developed this survey for our own people and are engaging with them weekly to better understand how we can make them feel more connected while working virtually.
For instructions on how to access this new survey template, please visit this user guide on templates. The Employee Connection Pulse template can be found in the "Employee" template category. Survey templates are available to all paid plans, including Collaborator, Professional, and Full Access plans.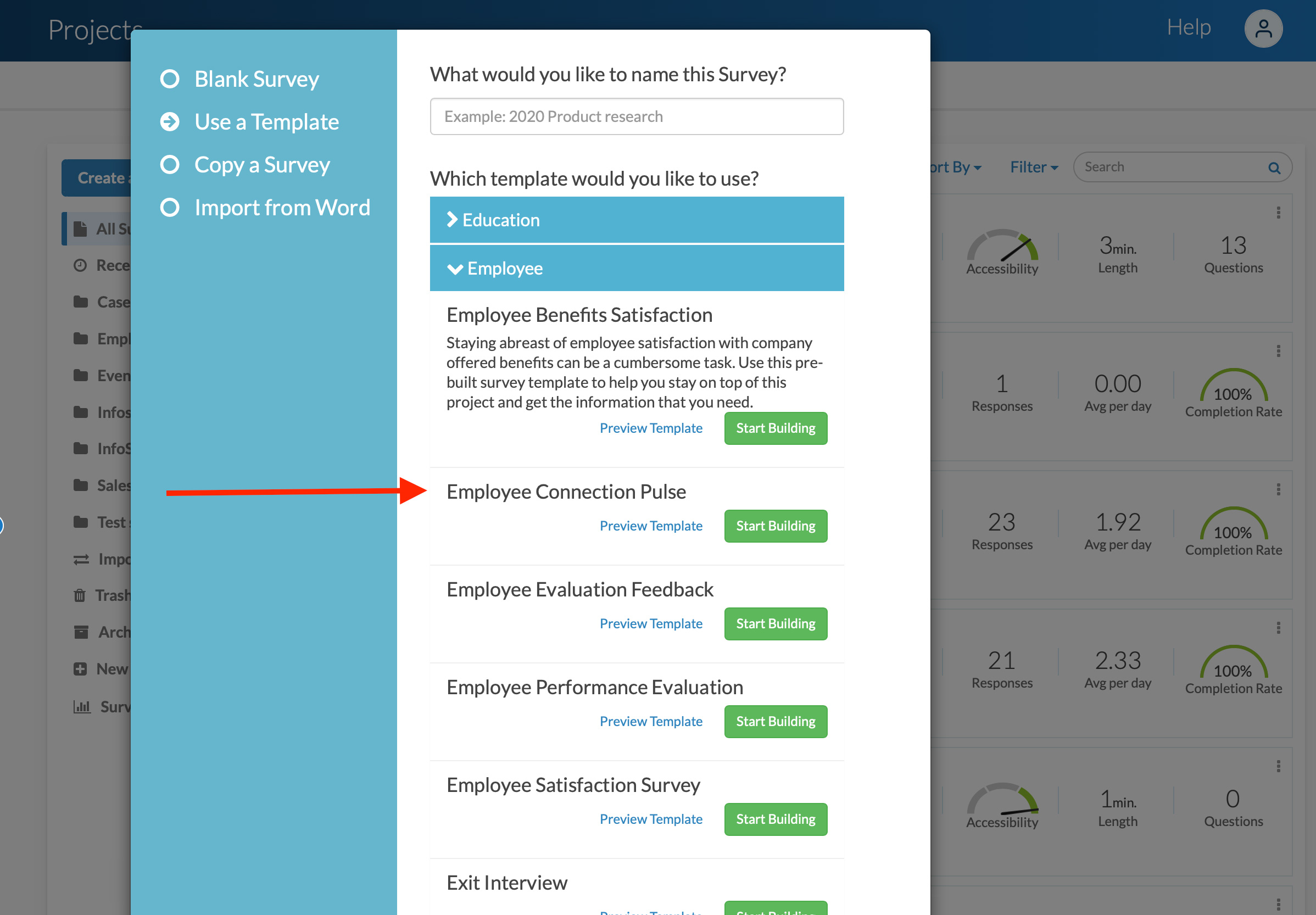 If you would like to learn more about Alchemer Enterprise Solutions, please contact us at sales@alchemer.com.