The fast and easy way to build the survey you want
When you're building a survey, assessment, or registration form, it's nice to have a guide to help you pick the right questions to ask. That's why Alchemer includes a Question Type Cheatsheet to help you build the best survey each time.
You can find the Cheatsheet when you go to choose your question type for a survey.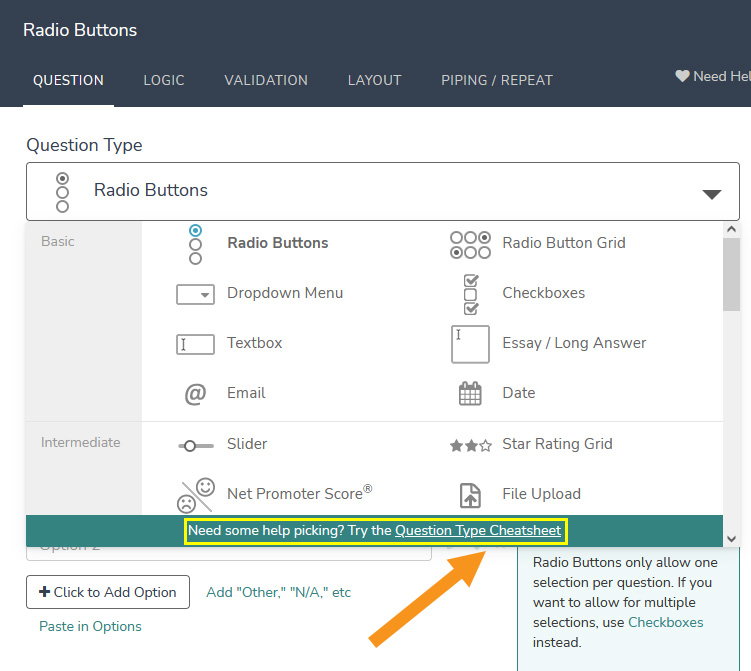 Simply click the Try the Question Type Cheatsheet in the green bar when selecting your question type. The Cheatsheet will show you how all of the question types appear, not just those for your level of subscription.
To navigate through the Cheatsheet faster, you will find a table of contents on the left-hand side.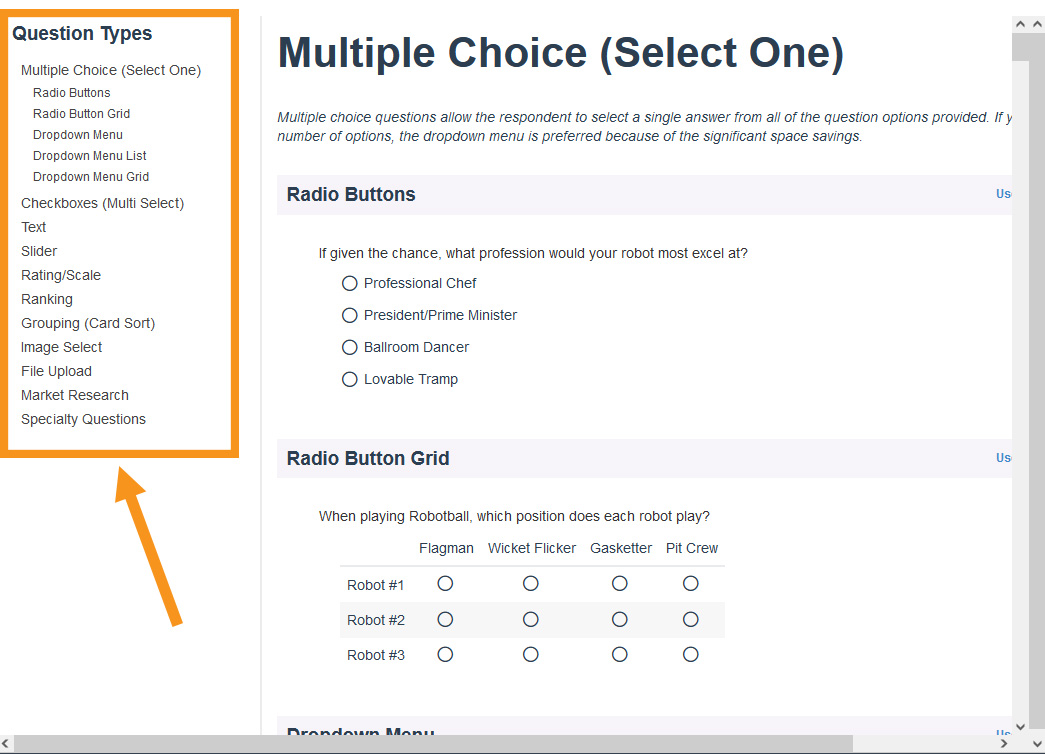 You can explore the different question types available now. Alchemer offers 43 question types in the Full Access subscription, 27 in Professional, and 25 in Collaborator (the next closest competitor only offers 22).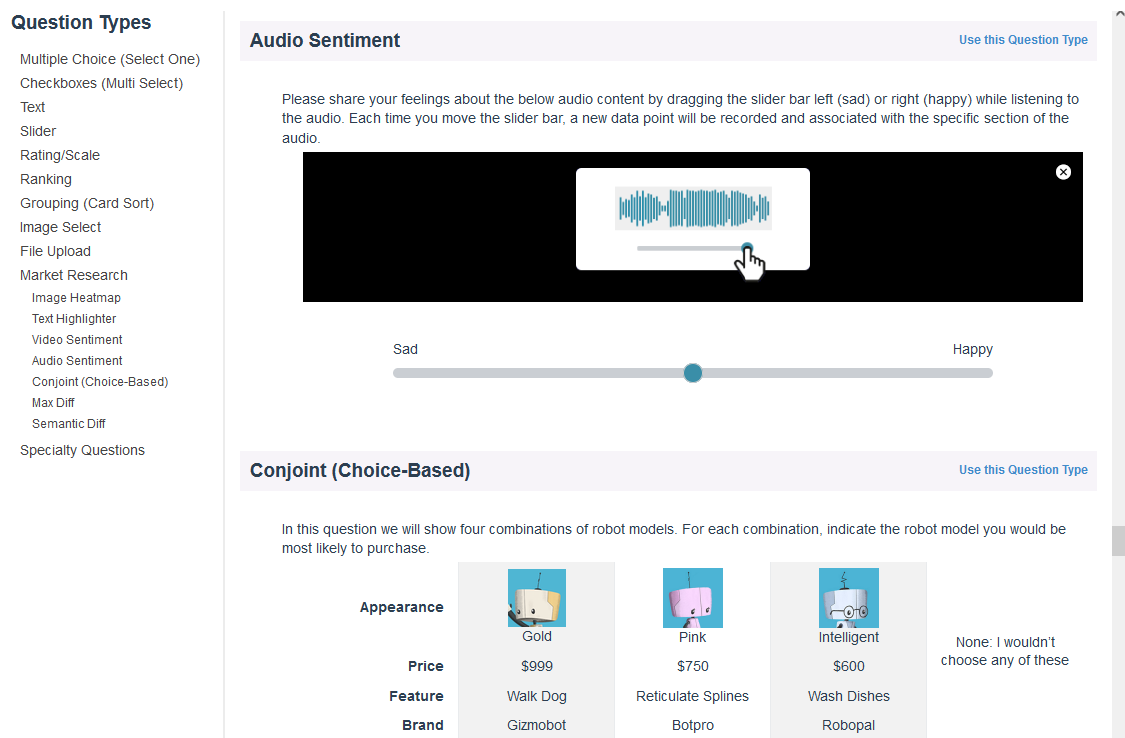 You can explore question types from the different subscription levels with the Question Type Cheatsheet. For example, Audio Sentiment and Conjoint are two question types only available with Full Access.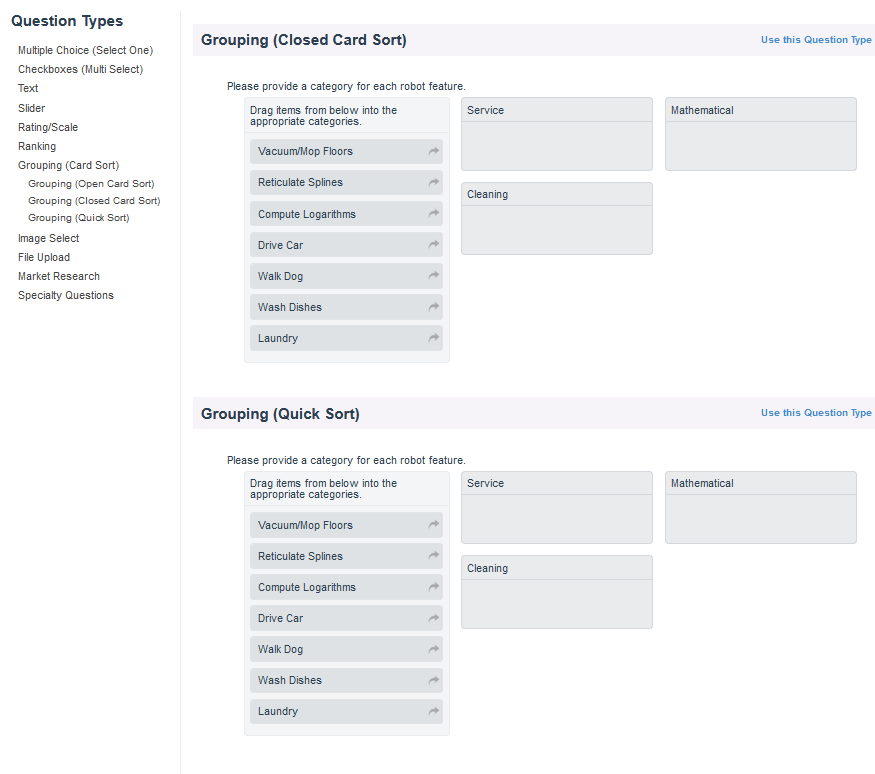 Grouping allows you to invite people to select from a long list, without it seeming like a long list. For example, car make, model, year allows you to control responses while not exhausting your respondents.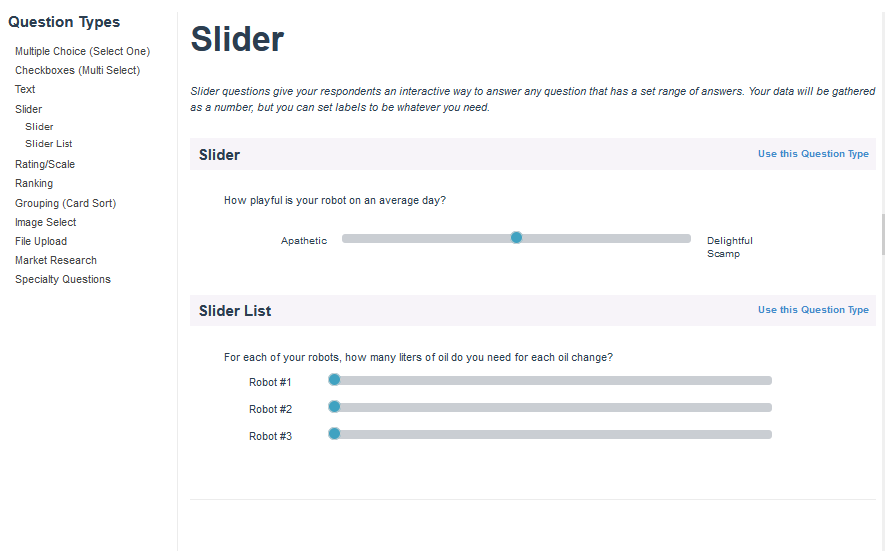 Sliders allow you to give people a more nuanced range of choices– so they can score something as above average, but not great.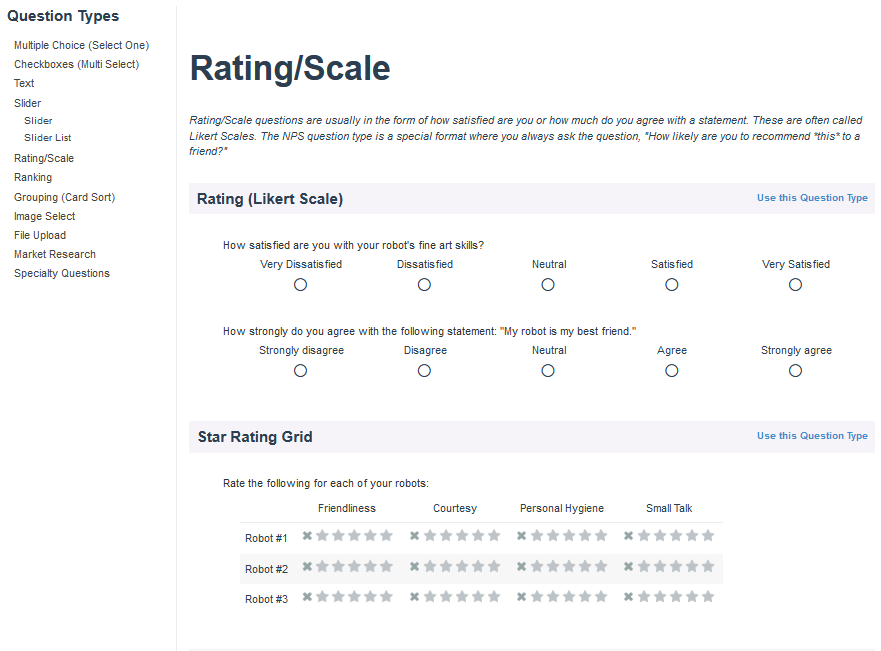 Rating/Scale questions are perfect for satisfaction surveys of all kinds. You can also use this to assess sentiment and preference.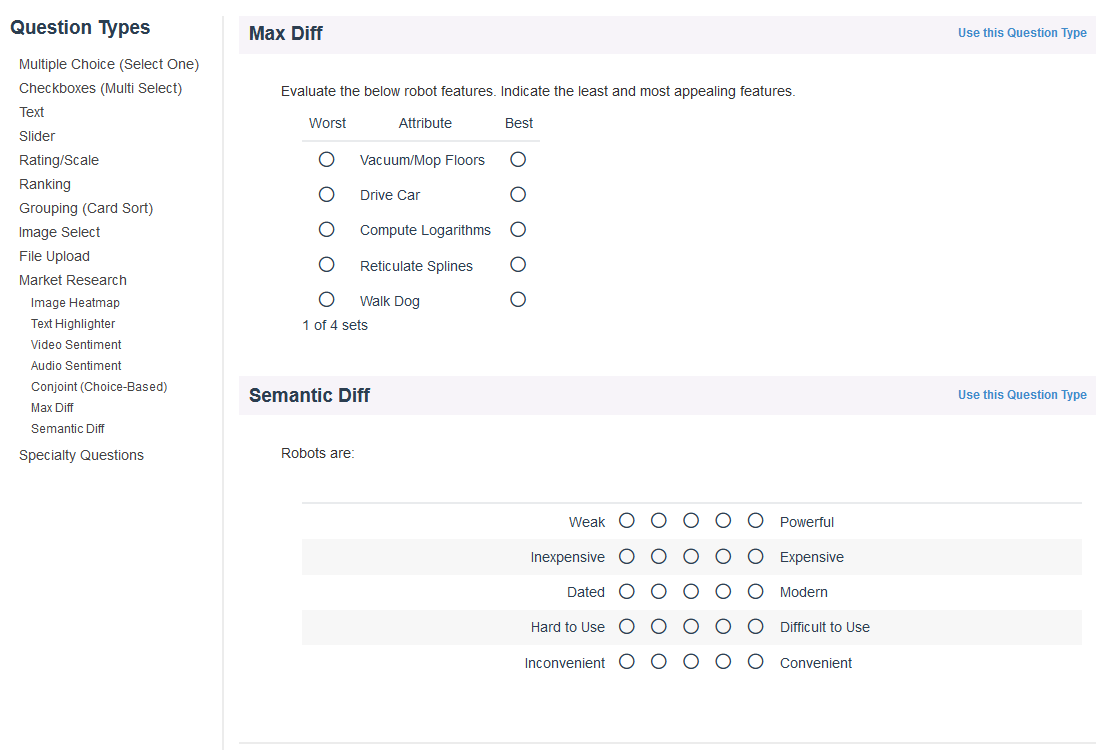 Max Diff and Semantic Diff allow researchers to discover what people truly prefer by comparing best and worst scores to get a ranking. You can learn more by reading the blog, Making Analytical Comparisons: Max Diff
With all of the question types in the Cheatsheet, you can click the link on the right side of the Cheatsheet to use that question type in your survey. It's just one click.
To try Alchemer for yourself, start a free trial here.