Improvements to project folders, account webhooks, and report themes make life easier for admins
By Vanessa Bagnato, Director of Product Marketing, Alchemer
In December 2022, the Alchemer product team launched more improvements to Standard Reports, improved Project Folder management, and account webhook enhancements designed to give account administrators more control and improve organization. These new features are the direct result of customer requests and are available immediately within your Alchemer account.
Account-Wide Default Report Themes
The Reporting refresh for December continues to modernize the look and readability of Standard Reports created in Alchemer. Additionally, account administrators can now set an account-wide default theme for Standard Reports. This ensures consistent branding across all reports, and speeds report building by not having to rebuild or locate a previously built theme.
Reporting enhancements will continue to be a focus for the Alchemer product team in 2023.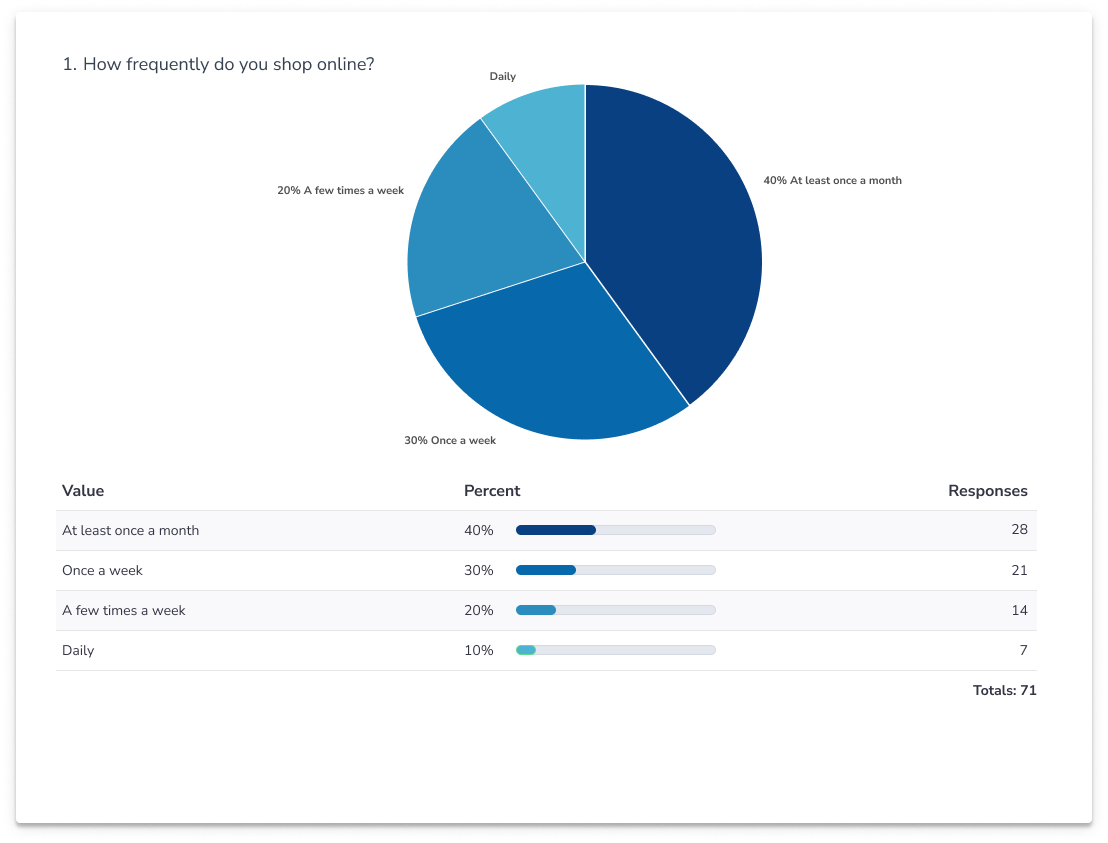 Management for Project Folders
Improved Project Folder management makes file and folder management easier for account administrators who have a lot of folders and teams. It allows account administrators to better organize projects and folders and manage access and visibility to folders. If you have hundreds or thousands of projects and folders, and many teams, this makes life easier for both account administrators and users.
Account Administrators told us that as the number of projects grew across their company, their users were having a hard time finding projects, especially projects relevant to them.
With Project Folder management, an account administrator can create and assign a folder to a team. Users who are logged in will only see the folders assigned to their team. Admins can also add filters that allow users to search by teams for both projects and folders. The new Unfiled folder is for projects not stored in other folders.
Account Administrators can also add permissions to projects or entire folders to protect sensitive data, or limit access to people on a specific team.
Helpful tip for Account Administrators: Folder organization and management is a great project to update when you have downtime. That's why we wanted to get it released before the holidays, just in case you get some free time between eggnogs.

Webhook Security and New Post-Processing Webhook
The December release also features account webhook enhancements, including a new "On Response Processed" webhook, which returns response results after processing. This includes the response ID that can be used with API calls to reduce the need for polling for new responses.
The account webhook enhancements also include two new security controls. First, the ability to add custom request headers to outbound webhook calls. This allows admins to enhance security with custom keys to verify that the API call is from Alchemer. Second, admins can now enforce secure URLs (HTTPS) across all account webhooks.
Webhooks and API calls are only available to Enterprise customers. Please contact your sales professional or call 1-800-609-6480 to learn more.
Available Today
All of these updates are currently available in the latest product release. For more information, contact your Customer Success Manager, your sales professional (1-800-609-6480), or view our help documentation.
To learn more about Reports, visit our documentation here: https://help.alchemer.com/help/report-styles
To learn more about Project Folders, visit: https://help.alchemer.com/help/folders
To learn more about Webhooks, read: https://help.alchemer.com/help/account-webhooks