When you think of managing people in an organization, it may not sound like a great fit to have a data-driven management style. Afterall, HR is about managing human beings so perhaps a more instinctual or emotional approach would be best suited? Think again.
Data-driven decision-making in HR is a leading way for HR practitioners to continually add more value to the business and its bottom-line.
We have to be able to work with, understand the language of, and analyze HR data beyond just people metrics, and now I can't imagine working in this field with any other methodology.
For most of my career thus far, pulling data was a manual and disparate process. Sure, we could pull data on recruiting and hiring. We could calculate retention rate and churn. The few metrics we were able to get, didn't help the business in the long-term. It was immediate and reactionary.
What we have been missing for so long is a way to connect the data HR collects and tracks to drive strategic business outcomes.
And while we now have the more advanced technology at our fingertips, there are new gaps that need to be filled in the way of thinking and approaching this way of utilizing HR insights throughout the business.
HR professionals need to be better data storytellers.
Interpreting the story behind the data is what effective teams want. The CFO, for example, will want to get into the details of the data, but at a high level. It's storytelling that often articulates exactly what's going on in the business and how we might pivot an approach or a tactic for greater impact on organizational performance or critical talent retention.
Let's take Employee Engagement Survey data for example. Our ability to understand the nuances of employee sentiment with the tools available today are mind blowing.
It used to be that HR professionals had to be professionals at "getting a pulse" on what's happening on the floor or being astute at listening for key language triggers that might signal an employee morale concern. No more.
With the horsepower of today's survey tools, we have access to real-time employee engagement feedback on a myriad of topics. And perhaps more importantly, we can capture insights that drive business and leadership actions in direct response to the data.
Coupling storytelling with data aggregation and analysis, is the crossroads we are currently standing at in the HR world.
By pulling out that common thread from various reports into a cohesive story, you can start to easily lay out the foundational narrative. The ability to simply and elegantly articulate the value of all the data into the insight for the business and how HR can then help the business run better is a big skill that is sought after in modern HR structures.
This shift has been forcing us to think in the way of an analytical storyteller. It's this mindset that then allows us to now get a sense of how metrics deliver actionable insights for leadership. By asking ourselves, what is the story these numbers are telling and how do these metrics help run the business better, help us prioritize what matters most in the long-term.
That is the superpower all of us are looking to have in HR and it's a superpower that takes time to hone, practice, and get it right time and time again. The skills, attributes, and behaviors needed to do this well can be broken down in the following areas.
Data aggregation
Today, more than ever, it is much easier to aggregate data thanks to data warehouses, effective dashboards, and many tools designed to assimilate data, graphically displayed in real-time.
In HR, we have analytical capabilities in part due to the addition of what we would consider data scientists in the HR department. We tend to call this function, HR Analytics.
Having the capability just to build effective dashboards manages the flow of information coming in from data warehouses or in different systems; a dashboard is like the basecamp for data.
The HR analytics capability has finally evolved and it's an evolution that has been a dependency for HR as a whole to really begin impacting the business outside of supplying base-level hire and fire insights.
With access to the aggregated data, those in HR are poised for this year to be one of powerful analytical capabilities ready to be leveraged throughout all sized businesses.
It's now a matter of fine-tuning our ability to understand the language of and analyze what we call "people data" in order to tell the right story.
Just seven years ago, it would take a tremendous amount of time to pull data from different systems into a basic Excel report in order to make the case to my CEO that because of the data presented here, we need more funding for compensation, more critical talent in specific jobs areas or more development for our senior leaders.
Historically, this was a time sink and would take weeks to work out that kind of story. What we are seeing now is a joining of forces, so to speak. What we should be focusing on to be truly data-driven, is nailing that story so the value of the data is not lost in how it's communicated to executive stakeholders.
That's where I think the next big change in this industry is going to take place and where I see the most opportunity for the HR Business Partner role to significantly grow and expand throughout an organization as a strategic asset.
Find data's meaning through storytelling
It's storytelling that drives the data forward and turns it actionable. It's the best method for HR professionals to leverage in order to articulate exactly what is going on in the business.

For example, we have been migrating our leadership development model from training our people managers to enabling. We do this through a more adaptive approach to building supportive tools and better content curation coupled with shorter, more relevant workshops and targeted communications on how to do their jobs better.
This approach of leader enablement versus leader development is aimed to enhance their own managerial capabilities.
The insights needed to realign our strategy to support this effort took research, data analysis, and identifying trends from workshop, training, and employee survey feedback received. Data was pulled from our HRIS and Talent Review process and then analyzed to arrive at our new approach. It was a journey that required both thorough data analysis and good storytelling.
We had to then take those insights and pull them into a story to simply and elegantly articulate the value of the new approach of building a better leader to allow our teams and business to run better overall.
To tell a story, you have to be able to aggregate and assimilate a lot of different types of data. To come up with key themes, you want to architect the narrative the way you would when you are writing an article or book. Put an outline together and think of the process as rolling up all of your high points and key themes into a cohesive flow. Then have all of the correlating data and examples to fill in the details.
To add storytelling skills to your resume, you can't replace experience.
Not just for data-driven HR professionals, the ability to tell a story is a highly valuable skill to have in the business world from marketing and sales to customer service and engineering.
And while some people are innately good storytellers, a lot of it comes down to the ability to assimilate, correlate, and understand the data and how it works. It's almost like taking a systems approach to data storytelling.

By taking this systems approach, you will start to see the rhythm of the data — a great way to learn to tell stories that matter more efficiently and accurately. Not to mention, this method will get the attention of organizational leadership.
Thinking through and problem solving based on those connections and themes is a must-have skill to get up to speed up this year.
---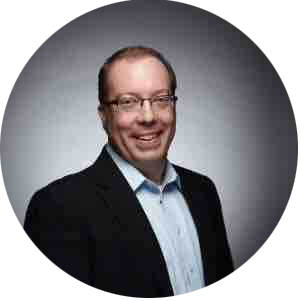 Jeffrey Belanger is the Lead HR Business Partner and Head of Organizational Performance at Pandora.
Jeff is a Senior HR/Talent leader skilled at aligning, reorganizing and driving business transformation and global scale objectives while creating effective, inclusive and engaged organizations and company cultures. He has 25 years experience doing so.
He spent the early years of his career as a management consultant and then growing in various L&OD and HR leadership roles supporting and driving organizational realignments on multiple continents in various industries. He is recognized by peers and teams as a highly collaborative, fast moving, fun, ethical and inspiring global executive with a "roll up my sleeves" attitude.
His professional goal is to elevate the role of the HR capability as a business focused function aimed at growing, scaling and leading HR/talent management teams to be strategic, results focused and skilled at align leadership teams, enhancing employee engagement, building culture and create shareholder value.
Jeff lives outside of Boston, MA with his wife, two sons, their Golden Retriever and his half reassembled 65 Mustang. His life goal is to help raise two socially-conscious boys…and be a gentleman farmer, mostly because he wants a tractor.