By Heather Rollins, VP of Human Resources at Alchemer, and Vanessa Bagnato, Director of Enterprise Solutions at Alchemer
As an HR leader, creating a great place to work by improving the employee experience is at the heart of everything we do. It keeps employees engaged, productive, and loyal. It boosts productivity and enhances customer relationships. Our role and responsibilities as HR leaders must also align strategically with executive goals, and support the growth of the business. One study found that companies that invest in their employee experience see double the revenues and are four times as profitable compared to their less engaged counterparts.
Yet Human Resources teams are often spread thin. Responsible for the entirety of the employee experience – recruiting and retaining the very best people, developing meaningful benefits and rewards programs, providing professional development, and managing day-to-day employee needs – our plates are full.
When you add in the new demands of an elastic (heavily favored to remote) workforce, along with highly managed budgets and teams, building an employee-centric culture and great place to work just got exponentially more difficult.
The Employee Engagement Solution: An HR Success Story
At Alchemer, the employee experience is at the core of everything we do. We constantly strive to improve our employee experience because we know that happy and engaged employees perform better and that translates into a better experience for our customers and company growth. Just like many other HR teams, we are challenged to deliver this experience while balancing our budget and resources.
To find a better way to free up our time to focus on what really matters – building and maintaining a world-class employee experience – we enlisted the help of our Alchemer Solutions team. By listening to our customers in similar situations while exploring solutions to our own challenges, the Alchemer Employee Experience Solution was born.
The Employee Experience Solution streamlines some of HR's most time-intensive tasks, allowing you to focus on employees and not on processing daily tasks. With pre-configured and customizable surveys, it makes collecting employee feedback easier than ever. It also includes the Employee Request Portal, which centralizes and automates the process of managing everyday employee needs.
To learn how to build a better employee experience, watch the free webinar.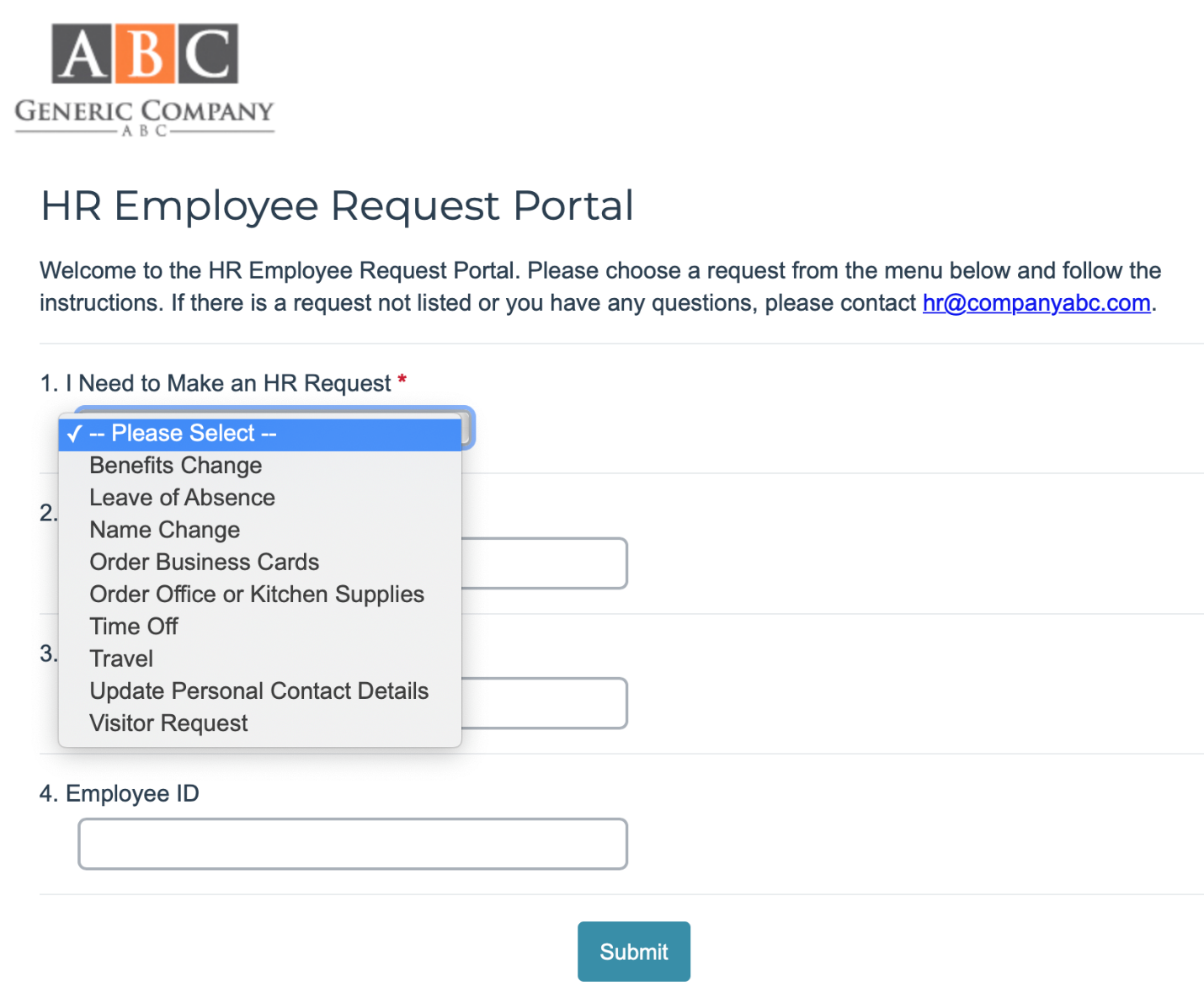 Providing a Better Experience – For Both Employees and HR Teams
By improving our ability to collect continuous feedback, the Employee Experience Solution has made us a more nimble organization. We can easily leverage insights to act quickly, making incremental changes that net big results in driving our employee experience. Centralizing and automating the employee request process has given us the time-savings to improve our HR department operations.
For example, during the pandemic, we deployed the Employee Connection Pulse to our team, who were all working from home. The results told us that Alchemer people wanted more ways to connect outside of work meetings. Within a week, we were setting up game nights and a book club for those who wanted to join. With the Employee Experience Solution, you can achieve many of the same benefits. This out-of-the-box solution lets your HR team focus on what matters most – building a culture that fosters aligned, engaged, and productive people. Let me explain how.

Honing Your Feedback Skills
Feedback is the backbone of any employee experience initiative. Yet too many companies relegate data collection to a once-a-year exercise and wait too long to make any meaningful changes. In comparison, we designed the Employee Experience Solution to help you capture the voice of your employees through continuous, meaningful feedback. From employee engagement to manager assessments to exit interviews, you'll have the customizable surveys, workflows, and reporting to measure and improve your listening strategies throughout the employee lifecycle.
A Common Scenario. Using the Core Employee Engagement Assessment each quarter, you can uncover key engagement drivers and areas of improvement. For example, if employees provide feedback that your benefits are confusing, you can work to develop educational resources about your offerings. If they would like more corporate transparency, you can collaborate with senior management to improve communications.
The Employee Pulse then lets you evaluate these efforts, asking targeted questions that measure your progress against your benchmarks. Informing your work with real-time insights, this hones your efforts to improve experience faster and more efficiently.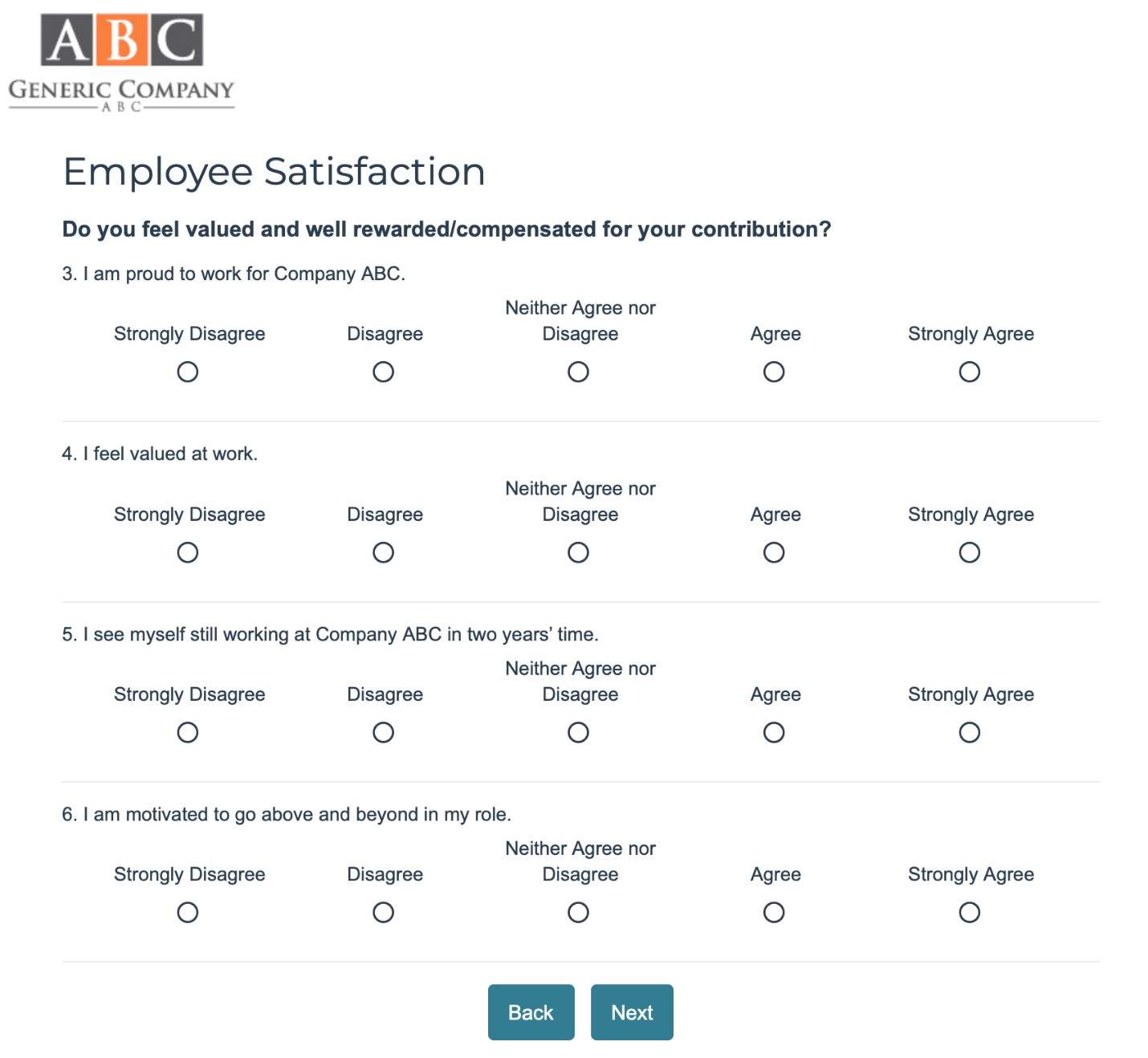 Taking Back Your Time Spent on Day-to-Day Needs
We understand how employee requests can add up. It's all too easy to become inundated by emails, texts, and phone calls from employees asking for everyday changes. These one-off requests not only take time but lack the visibility and adequate tracking mechanisms needed to manage them properly.
We built the Employee Request Portal to specifically address these issues. From request to review to implementation, this centralized hub streamlines the entire process and eliminates confusion from employees on the correct process to follow. If an employee wants to request a name change after getting married, they simply open the Employee Request Portal and fill out the appropriate request. A customized workflow immediately routes the request to HR for review and approval. Once approved, a notification is sent to the employee, automatically closing the loop. All requests are consolidated within Alchemer's platform and the data collected can integrate with the HR systems you already have in place. This facilitates better tracking and reporting so nothing falls through the cracks.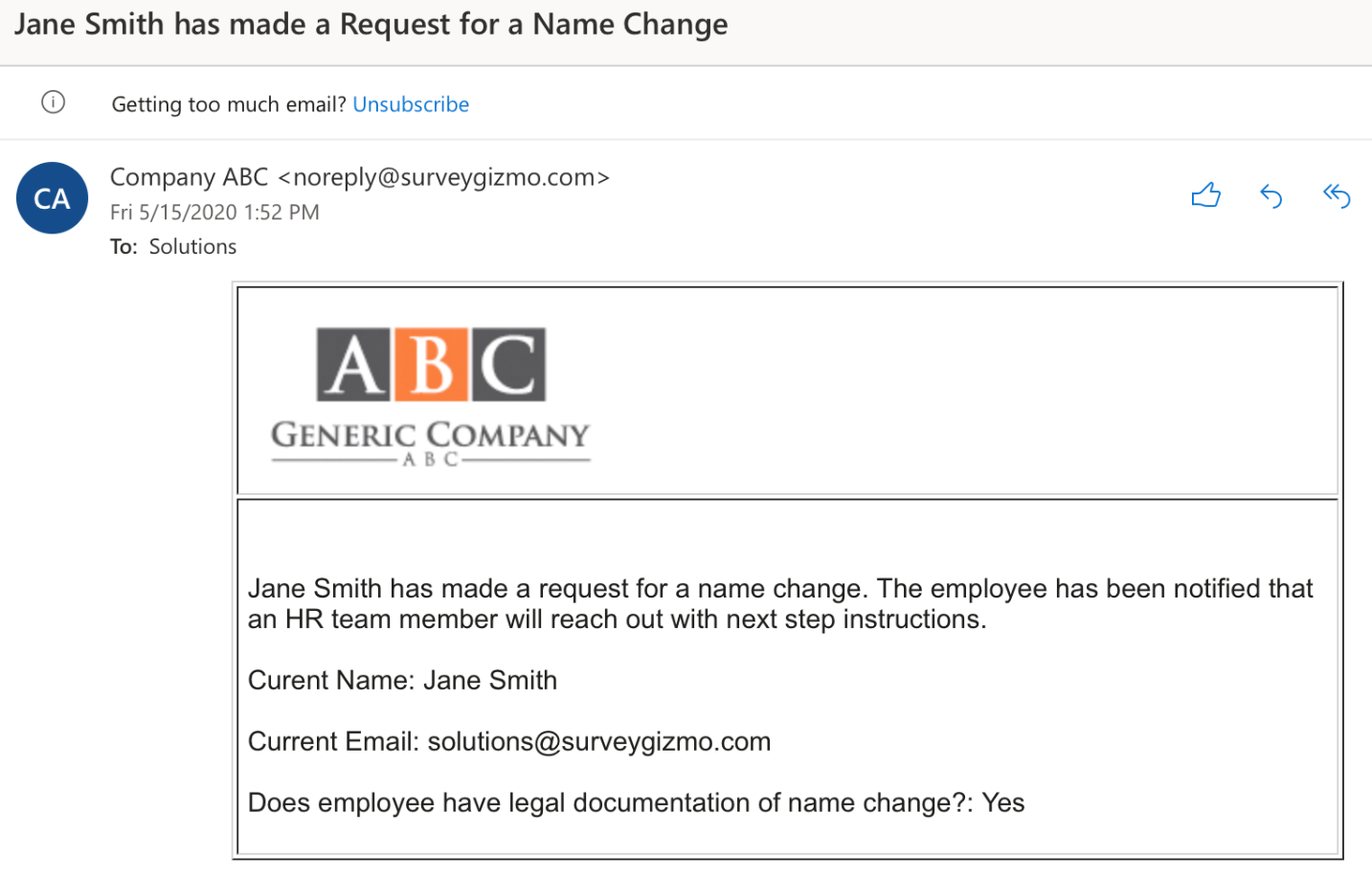 Launch Your Improved Employee Experience in 30 Days
You work hard to create a great place to work and to improve your employees' experience. The Employee Experience Solution works to improve yours. With more effective feedback cycles, streamlined processes, and automated workflows, the demands on your team are significantly reduced. At the same time, your employees enjoy an improved experience. This empowers your people to become active participants in the organization while allowing your team to take on mission-critical initiatives that can transform your culture and your business.
The Employee Experience Solution lets you accelerate the launch of your new processes as well. We include six hours of onboarding coaching from our Professional Services group, so you'll be up and running with your people-focused efforts in as little as 30 days.
For more information on the Employee Experience Solution, click here.