By Michael Cordeiro 
Have you ever found the need to compare the responses collected across time to make more informed decisions?
It has become a common practice to collect feedback from respondents about their experience with the products and solutions over time. If you are conducting identical surveys to your employees or customers on a recurring schedule, it's incredibly valuable to be able to pair your data and responses together to view trends over time.
With Alchemer's Combine Related Survey Data feature, it's as simple as building out your Standard Reports! Below we'll explore how this is done and why it is important to be able to recognize and act on the feedback that you collect! 
Not all surveys are the same, just the copies! 
First, it's important to note that the combined survey results feature relies on two exact same surveys. Meaning, each question, email action, and anything found on the Builder tab must be identical to the survey where the combined results report will exist. We recommend that the surveys used are copies of one another to ensure the same values exist between each project. 
The Setup
Here, we are using a Customer Satisfaction survey example between the months of June and July: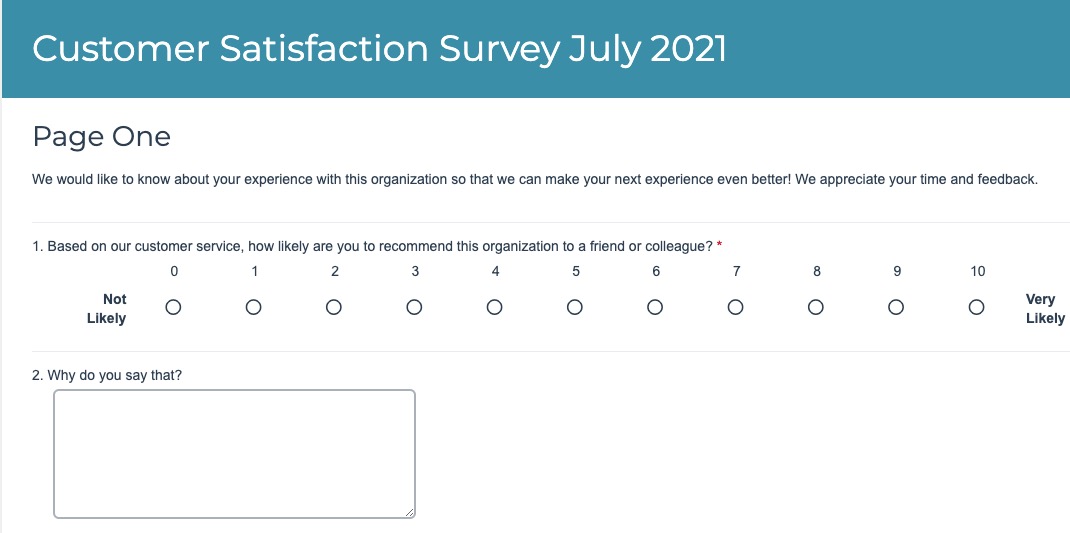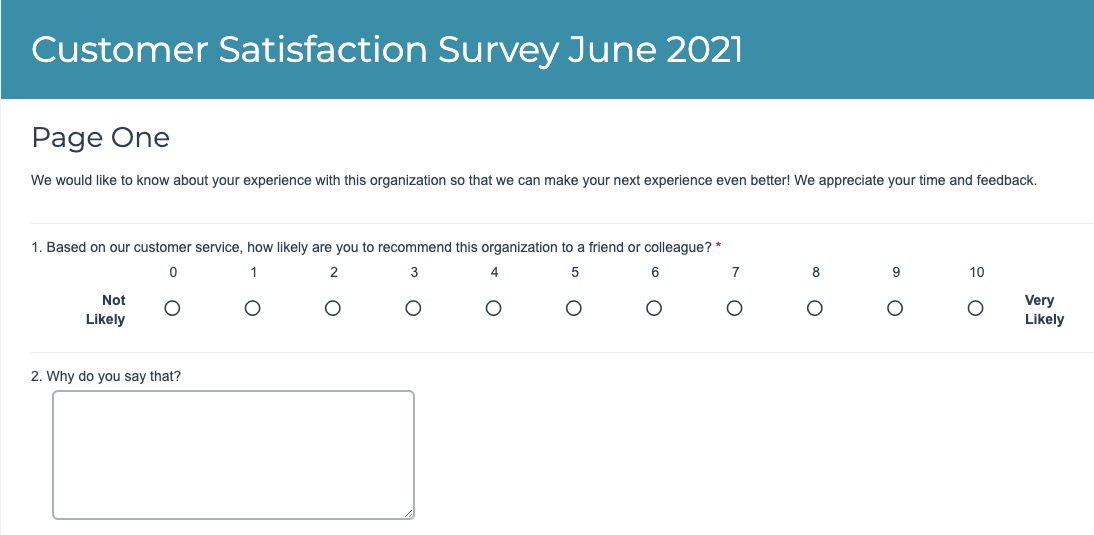 When your responses have been collected across the designated time period of your study, navigate to either survey used and its report section via Results > Reports.  
Here let's create a new report, titling it so it is easy to know that this is a report combing two surveys. We will use the title of "Combined Report for Customer Satisfaction Survey June-July" to make this as recognizable as possible! 

Next is where the magic begins to unfold.
Within the created report, select the Combined Results option in the top right. This begins the process of taking two sets of results across projects, merging them together to create one, fine-tuned and powerful report: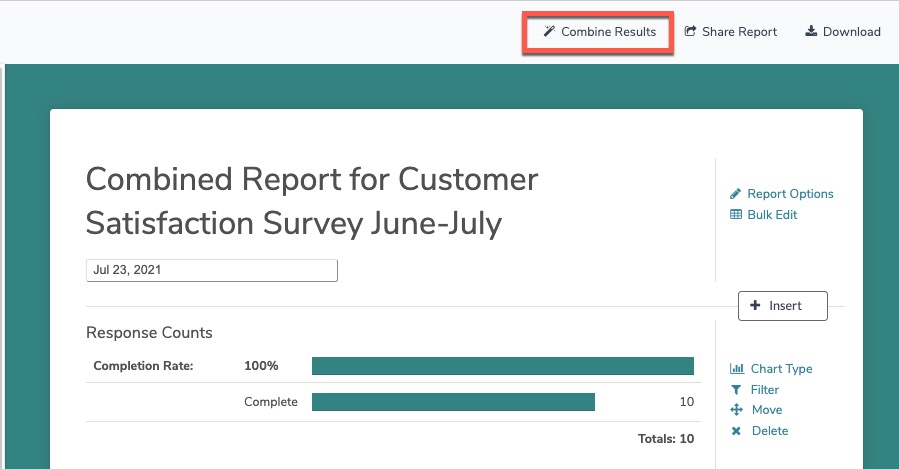 Now let's type in the name or survey ID of the project that we would like to combine the results for and start making sense of what your customers have to say. Alchemer will begin to auto suggest the project titles that exist in your account as users type in the search box: 

We will select the June survey here since this example exists in the July customer satisfaction survey.
Once we select the June survey here, you'll see that we have an additional set of responses within the report that was not collected and viewable via the individual responses page. The data within the surveys added via the combine results feature will be aggregated together, accessible in one easy to understand report! 

Prior to combining results, we see that there are 10 responses within the project. Below we see a total of 35 responses within the created report, as 25 responses existed in the June 2021 version of the project: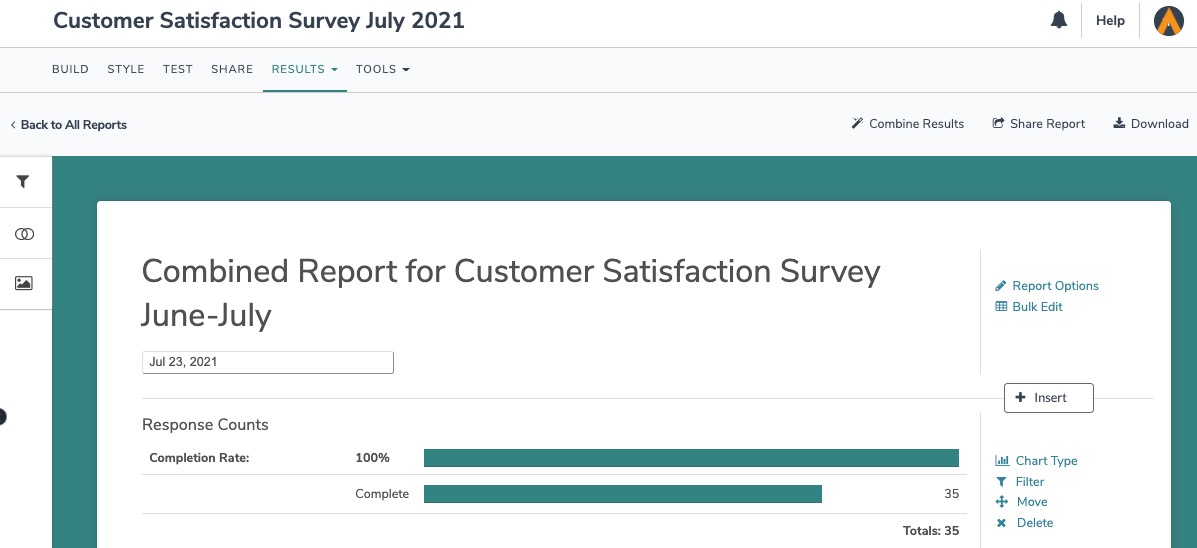 Data Analysis isn't a One-Day Ordeal 
The best decisions are made when researchers look at change over time, and Alchemer's Combine Results feature does just that! By looking at changes and trends by month, quarter, or year, Alchemer users are enabled to make the most informed decisions and plans for their customers, users, and employees too!
For more information on the Combined Results Feature, check out our excellent help page on Combining Related Survey Data!