Single Sign-On (SSO) and Survey Question Reordering now available for Alchemer Mobile and Web
By Cathy Yang, Senior Product Manager at Alchemer, and Vanessa Bagnato, Director of Product Marketing at Alchemer
In August and early September, we released updates to the Alchemer Mobile SDKs and Dashboard, including the availability of Single Sign-On (SSO) to improve your data security, survey question reordering to improve your survey designing experience, and updated colors and logo to the Dashboard. These new features are the direct result of customer requests and are available immediately when you log into your Alchemer Mobile account.
Single Sign-On (SSO) Now Available
Enhance your organization's security by using SAML 2.0 SSO to centralize logins to Alchemer Mobile with the same identity systems you already use. If you are interested in adding SSO to your account, please visit this Help document or contact your customer success manager.
Reorder Survey Questions
When building your survey, you can now reorder questions to easily design more effective surveys . Use the Move Up or Move Down buttons to move a question before the previous question or after the next question. Learn how to reorder survey questions from our Help documentation.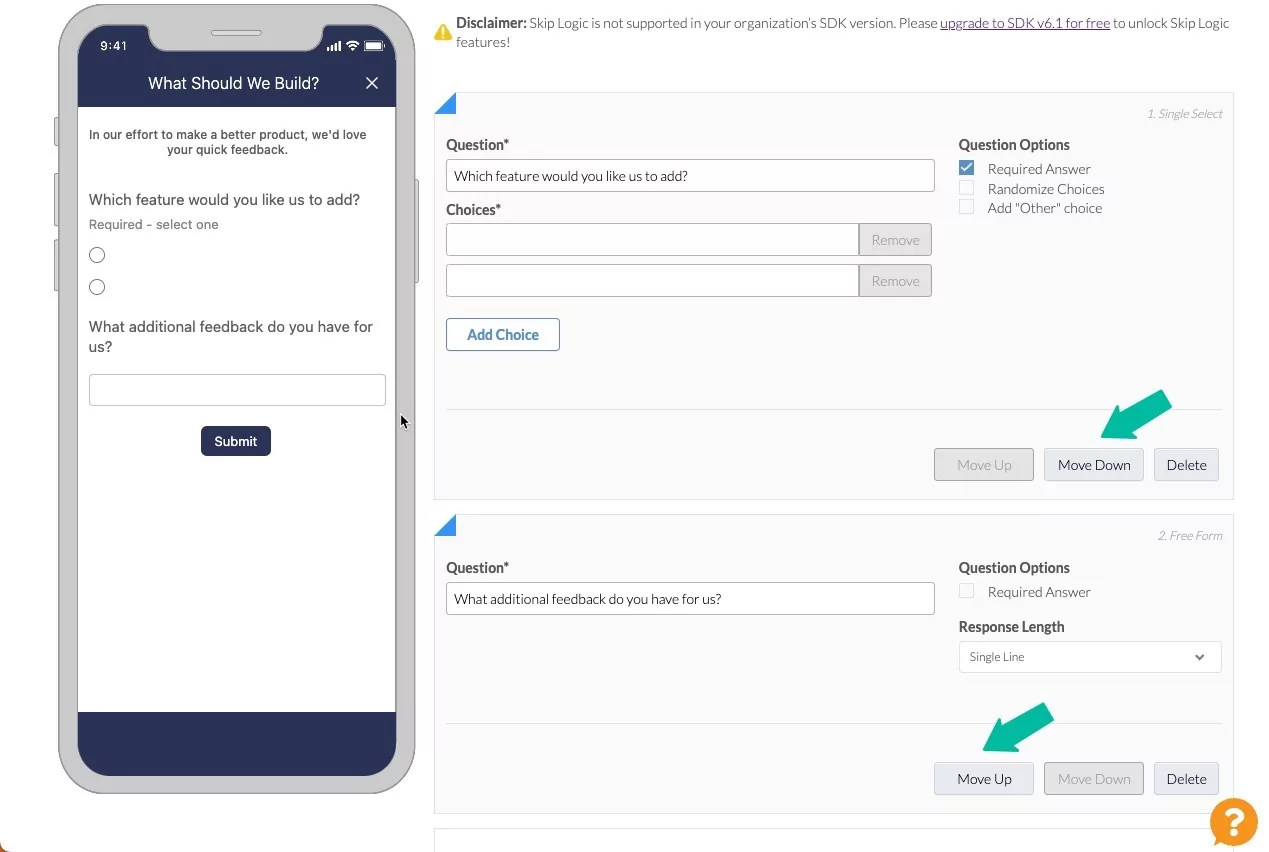 Alchemer Mobile and Web Dashboard Has a New Look
On September 6, your Dashboard was updated with new colors, naming, and the Alchemer logo. All functionality and menus remain exactly as they are today. In addition, your account login URL remains the same – be.apptentive.com/login.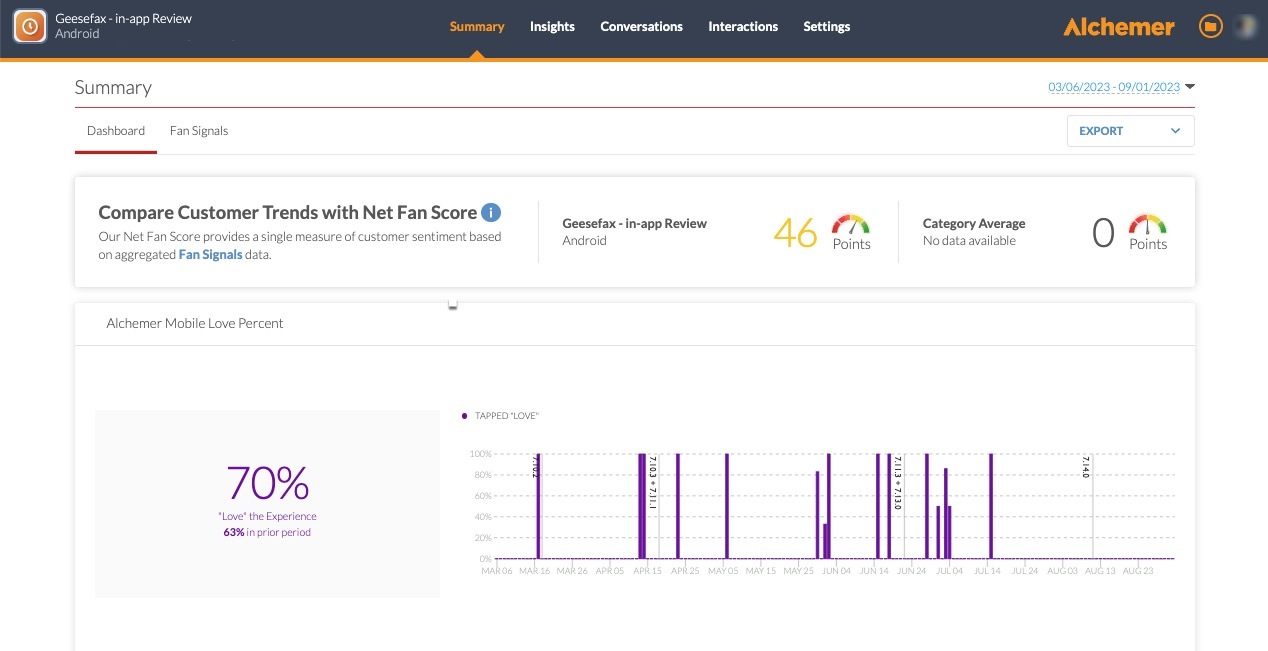 Upgrade to Access all the Latest SDK Improvements
Stay up to date with new features and improvements by upgrading to the latest versions of the iOS and Android SDKs, as well as all supported development frameworks, including Cordova, Flutter, React Native, mParticle, and Xamarin. Recent updates include Survey Skip Logic, accessible out-of-the box designs, response targeting, and additional layers of customization. To learn more and to get started with your migration to 6.1, select a migration guide from the list below:
Available Today
All these updates are currently available in the latest versions of the Mobile SDKs and Dashboard. For more information, contact your Customer Success Manager, or view our help documentation and developer guides.