By Justin Falk, Product Manager for Alchemer APIs, and Vanessa Bagnato, Director of Product Marketing at Alchemer
We are thrilled to announce the highly anticipated release of the Alchemer Mobile API. This new addition to the Alchemer Mobile product is a direct response to customer feedback, bringing forth a host of powerful new capabilities, including, seamless integration of real-time metrics and raw data into your reporting and business intelligence (BI) tools of choice and complete API key management with enhanced security.
Alchemer is committed to not only providing you with an easy and effective way to collect feedback and data, but also ensuring that your data is easy to access, easy to integrate with your existing business systems, and easy to share across your teams and organization.
Deeper Insights through Integrated Data
With the Alchemer Mobile API, you can fetch metrics already available within your Dashboard, as well as raw data such as responses and conversations. This enables you to perform deeper analysis, integrate data across apps, and combine your Alchemer Mobile data with other key business metrics in your preferred reporting and BI tools.
Simple API Key Management and Enhanced Security
The Alchemer Mobile API offers simple organization and user-level API key generation and management within your Alchemer Mobile account, ensuring enhanced security throughout. Permission controls protect sensitive information, granting access only to authorized users. Organizations can define and manage API user access according to specific requirements, prioritizing data security.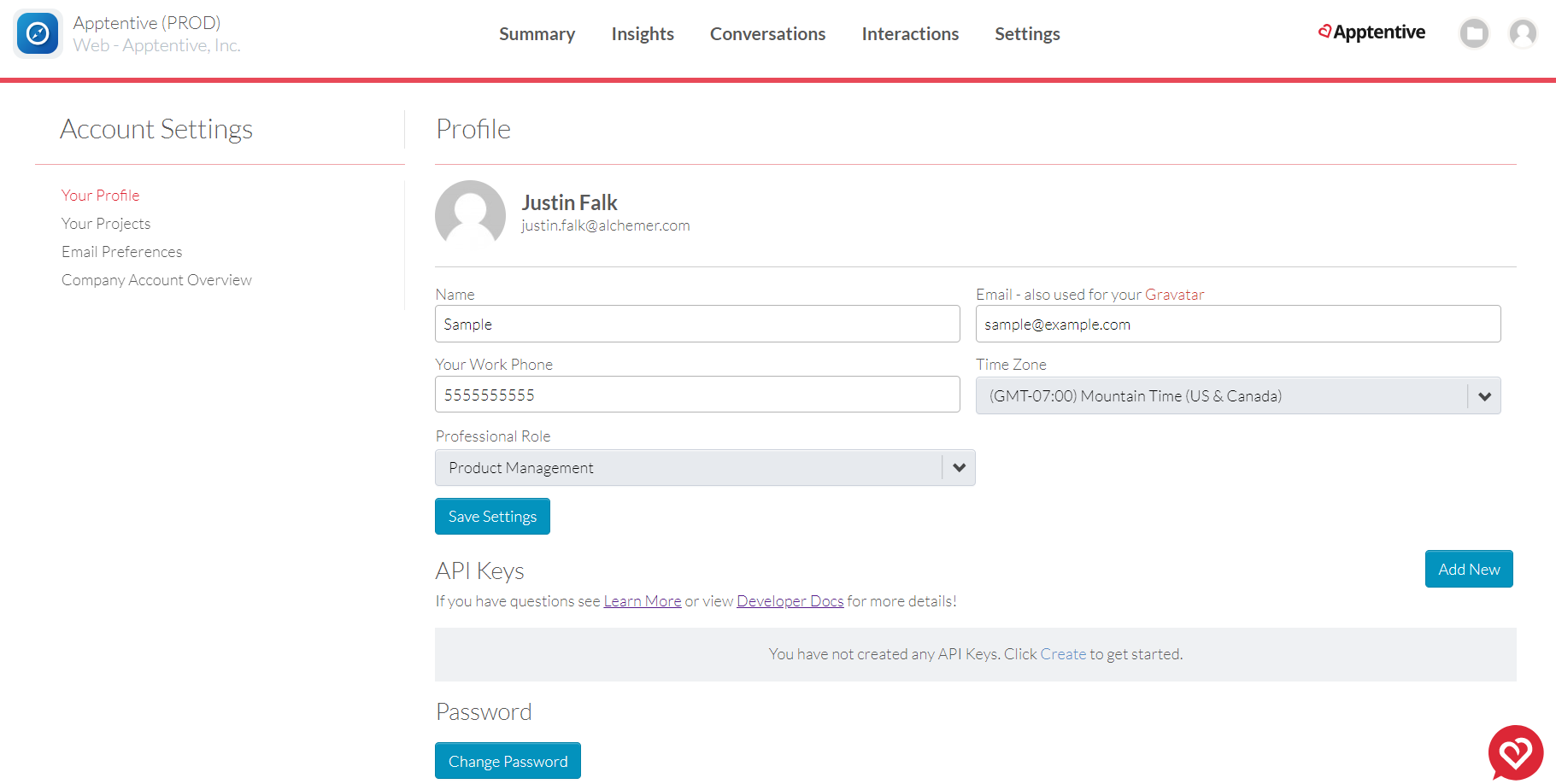 Cross-App Analysis Made Easy
For organizations with multiple mobile apps, the Alchemer Mobile API enables cross-app analysis within your existing reporting and BI systems, providing a comprehensive understanding across different app experiences. For example, you can combine data from apps spanning different countries or products and consolidate usage and data across your entire app portfolio.
Available Today
The Alchemer Mobile API empowers organizations to unlock the full potential of their in-app feedback programs. With simplified API key management, cross-app analysis, enhanced security controls, and being a direct result of Alchemer Mobile customer feedback, this feature represents our commitment to continuous innovation and customer-centric solutions. To view the list of available endpoints or to test an endpoint, visit the Alchemer Mobile API technical documentation.