By Kristin Vroman, Senior Manager, Product Management
Getting valuable feedback requires collecting a variety of information and distilling that information into meaningful metrics. Asking the right questions and creating a user-friendly flow so your audience can easily click or type their response takes some strategy and intention. Still, you may miss important feedback that would easily be discovered with face-to-face interactions.
Alchemer Video Feedback fills in these gaps, providing the visual cues and verbal nuances you need in order to see the whole story behind your metrics. By collecting video responses, you can make informed decisions based on audience storytelling. This allows for quick, deep insight into the why behind respondents' feedback.
Seamless Integration Keeps Audiences Engaged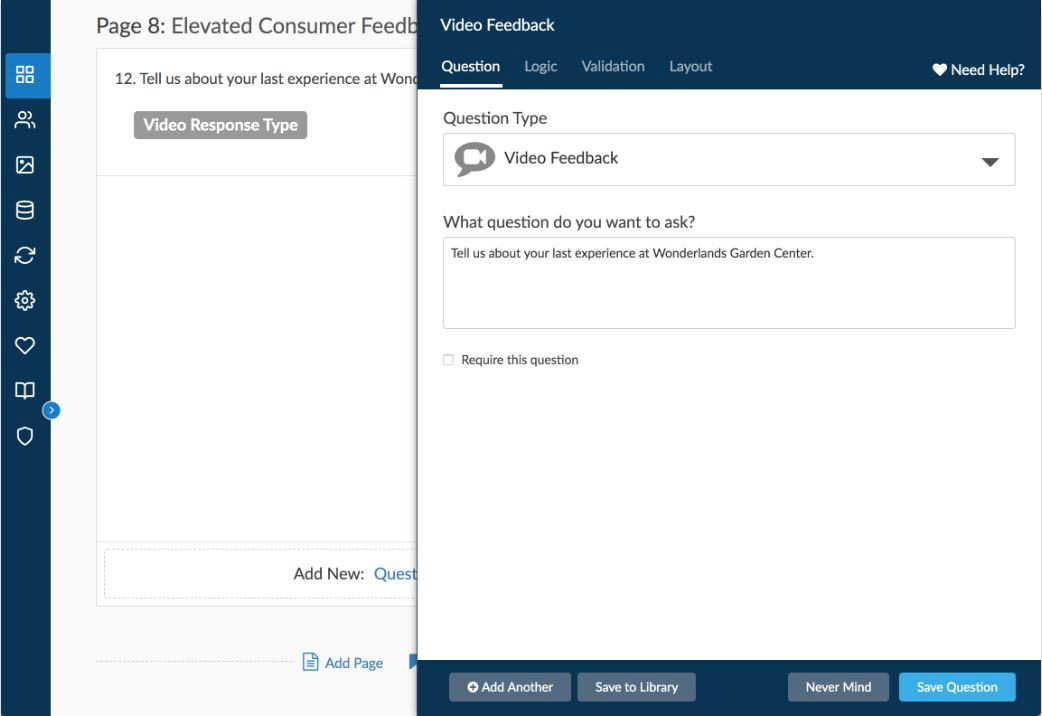 We provide a seamless video feedback solution that is integrated into our platform. As you create your survey, you can add a Video Feedback question at any time. Simply ask an open-ended question, embed the video question, set the time constraints, and your survey is ready to go. Your audience records their responses directly within the survey. No redirects to third-party applications makes it quick and easy for your audience to share their thoughts about your question.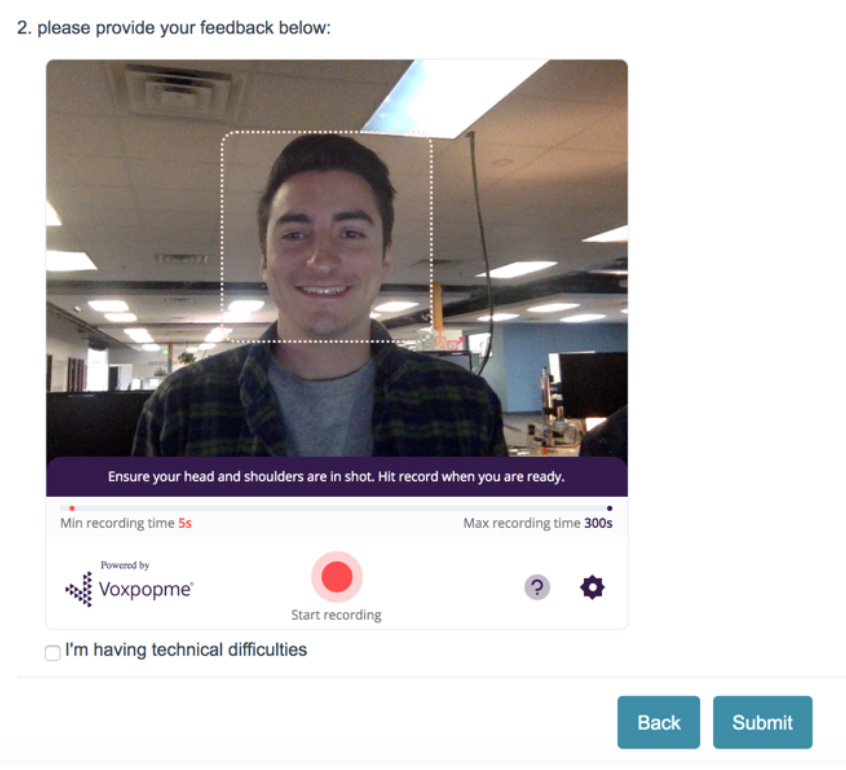 Video responses are collected and sent for transcription and sentiment analysis as they come in. All of your video responses are available in the Alchemer reporting feature. Reports include automatically generated sentiment-based clips, bucketing responses into Positive, Neutral, or Negative segments.
Sentiment Tagging and Human Transcriptions Provide Accurate Feedback
With our sentiment analysis, you can quickly discern key trends and audience emotions. This solution also expands how you can collect research data.
Within 24 hours, often much sooner, you will receive video transcriptions, giving you in-depth insight into what your audience says as well as their facial expressions when they say it. Our transcripts are created by humans, not AI, so you get higher quality transcriptions to accurately measure the responses you receive.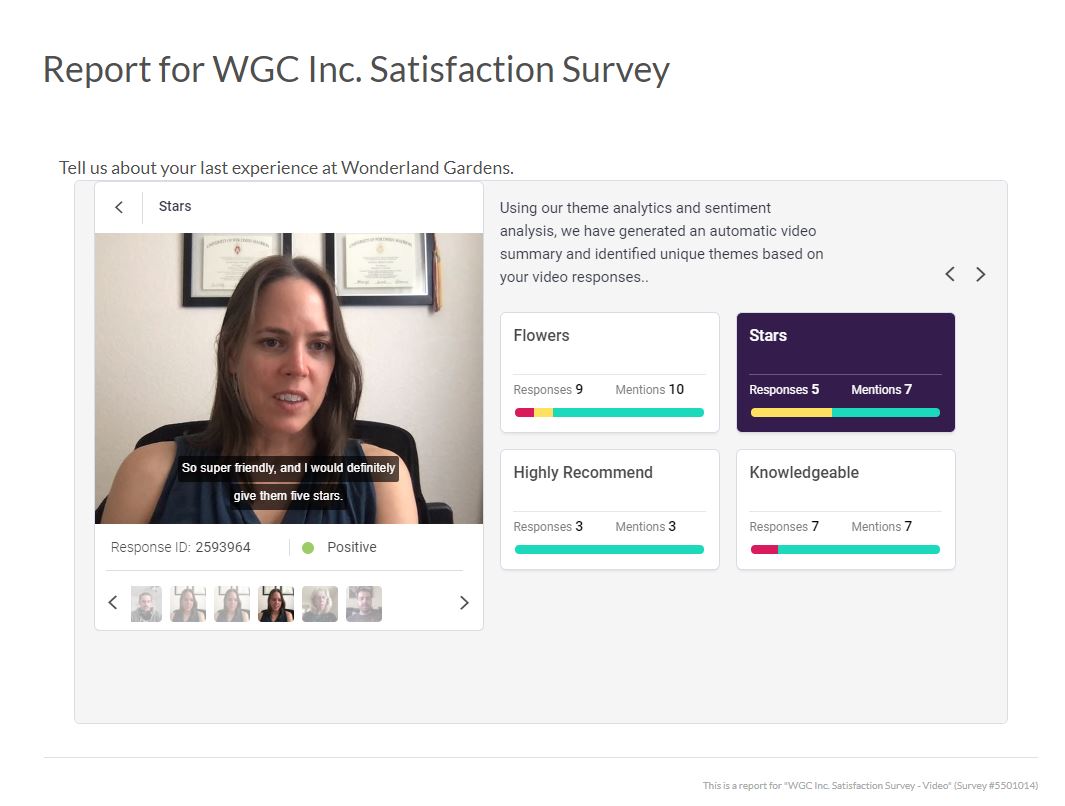 Transcriptions are then analyzed based on the question – powered through IBM Watson – for Sentiment Analysis. Once the text from the video response is analyzed, a sentiment score is stored in Alchemer reports. This uses machine learning along with natural language processing to identify sentiment in each sentence of a response. It helps categorize video content based on respondents' true feelings so Alchemer users can make informed decisions based on respondents' input.
Upgrading your surveys with Alchemer Video Feedback can transform your overall research. You gain tremendous insight when there is a face and voice behind the data you receive. Learn the why behind your feedback through this seamless, easy-to-use Alchemer feature.