See our updated tips for a successful mobile app launch here!
Launch. It's one of the most exciting times in the life of an app. The culmination of months, even years, of research and development. Unfortunately, it's also one of the most stressful.
Many developers adopt an "if we build it, they will come" mentality, viewing marketing as inessential to the success of their apps. They focus all of their time and resources on building a great app, and when it comes time to launch, they fall into the trap of thinking submitting an app to the app stores is the same as launching an app. As they wait for the downloads to come, they realize—all too late—the fallacy of this assumption. Now buried somewhere in the midst of 1.5MM other apps, their great app never even had a chance.
The bad news? Without marketing, even the best apps struggle when it comes to customer acquisition and discovery.
The good news? You don't need a big budget or a dedicated marketing team to market your app. You just need our new guide, The 30 Step Guide to Mobile App Launch.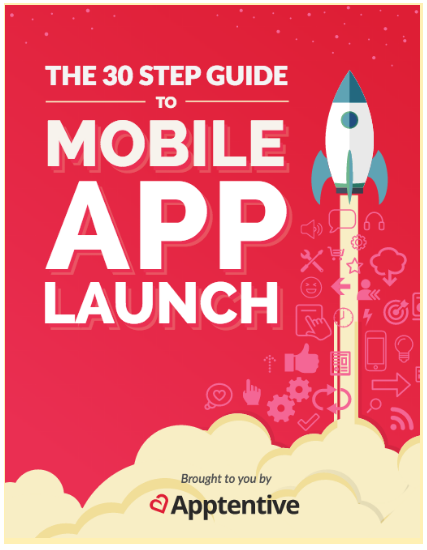 Whether you are focused purely on marketing or a dev/marketer jack-of-all-trades, we've put together a guide highlighting the 30 steps you can start taking today to master the mobile app launch and set your app for success for years to come. These steps are designed for even the humblest of budgets and will help not just with acquisition, but with the entire spectrum: validation, testing, engagement, retention, referrals, and revenue.
We've categorized these 30 steps into three categories as pre-launch, launch, and post-launch, but the list is designed to be modified to meet your needs. If your app is in its early stage, stretch out the pre-launch marketing over a six-month period to better prepare your app for launch. If you're ready to submit your app to the app stores next week, condense the most important elements of pre-launch into a one-week period and move the other items to your post-launch roadmap.
If you're launching your app, this is one (free!) resource you can't afford to miss. Grab your copy of The 30 Step Guide to Mobile App Launch now to make sure you've got an eye on all the moving pieces today.

Best of luck with your launch, and see you at the top of the charts!