2015 is an important year for m-commerce, and retail is the next big industry catching on to the shifting consumer landscape. Our recently published 2015 retail consumer app usage study found that 88% of respondents already use retail mobile apps, with 51% of them using them while shopping in-store. The retail shopping experience has already changed dramatically and isn't slowing anytime soon.
As customers continue to engage with retailers they love through mobile apps at increasingly high rates, it's time for brands to leverage the new engagement opportunities mobile apps offer. Traditional brick and mortar retailers may have been leading their competitors for decades, but the quick adoption of mobile apps and how they affect in-store experiences has changed the game significantly. The spoils of the next few years in retail will undoubtedly go to brands who create intelligent, delightful mobile app engagement strategies to better connect with prospective and current customers.
But with so many differences across the retail landscape, how can a brand know what's working for other retailers? A good place to start is to look at brands already doing it right. As diverse as they may seem, retailers who are currently winning in mobile have one trait in common: They're all established brick and mortar brands who are focused on connecting with their customers through mobile apps in new, innovative, intelligent ways.
Here are a few of our favorite examples of how top retailers are engaging customers through their mobile apps:
Apps as in-store tour guides
Kohl's has caught on to the customers using its app while shopping in-store. It believes in the power of in-store app use so strongly that the brand will soon incorporate a new "in-store" mode that will prompt customers to use a special version of the app tailored around wandering through a physical store. The experience will give customers the feel of a personal in-store tour guide that can tailor its suggestions to the customers' individual tastes.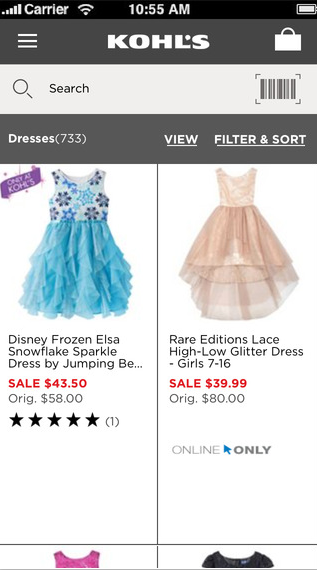 Unique in-app content
GameStop uses its app to make it easy for customers to find and research products, but they also offer a huge in-app bonus: The GampStop app drives in-store sales and customer delight by allowing customers to view and save trade-in values for games they want to exchange for cash or another game.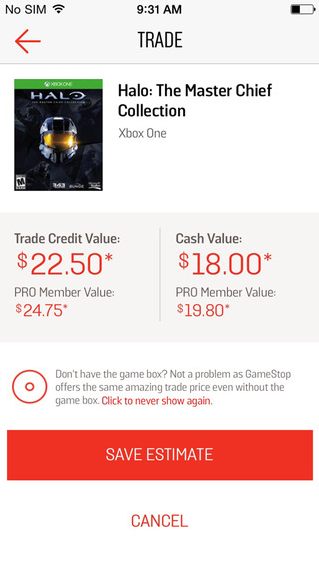 With the launch of its mobile app, GameStop launched an in-app trade center which allows customers to look up any of their games, electronics, or hardware and get a trade value. The app-based trade center became GameStop's third-highest trafficked area in any of their online channels that led to in-store transactions, making it a win-win for both the customers and the brand.
Special discounts applied for app usage
Target's Cartwheel app is the first of its kind when it comes to mobile savings. Cartwheel allows customers to search, scan, and browse in-store items right from within the app, allowing them to find coupons for the things they were already planning on buying. At checkout, the customer has the cashier scan the app, and voila, the discounts are applied to your purchases. Talk about an innovative way to save!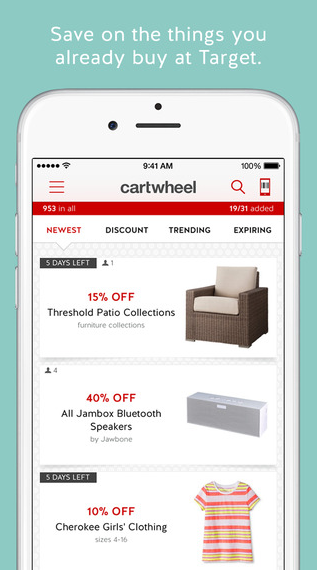 Improving direct mail campaigns through mobile apps
Victoria's Secret has seen huge success through direct mail campaigns, but recently, they've enhanced the direct mail experience through their app. The app has an augmented reality feature that allows customers to scan over sections of their catalogues to see more information about an item, and even allows the customer to make a purchase through the app on the original or similar items. Customers are able to enjoy the direct mail campaigns as they always have, but are given an added bonus by how easily the content integrates into the brand's app.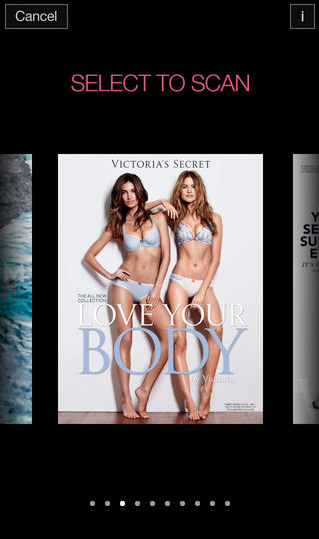 The ways retail apps affect their brick and mortar brands is still evolving, and we can't wait to see what these retailers come up with next.
Do you have a favorite retailer we missed? Leave your thoughts on what makes their app special in the comments below!