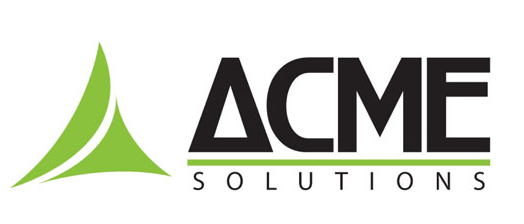 Cross Tab Report
A Cross Tab report allows you to compare two questions. Use the Cross Tab report to identify trends and patterns in your data, and the Chi-square analysis to confirm if data from these questions are correlated. You can customize the report to include or exclude:
Questions
Logo and images
Fonts, report width
Text to highlight finds
Click here to learn more about Cross Tab reports.
How long have you been a user of Acme Software?
New User (Less than Three Months)
3-6 Months
6-12 Months
Experienced User (Greater than a Year)
Totals

Product is affordable

Strongly Disagree

32




25.2%

31




25.2%

14




15.2%

15




15.5%

92




21.0%

Disagree

27




21.3%

20




16.3%

16




17.4%

16




16.5%

79




18.0%

Neutral

24




18.9%

23




18.7%

22




23.9%

27




27.8%

96




21.9%

Agree

29




22.8%

20




16.3%

19




20.7%

21




21.6%

89




20.3%

Strongly Agree

15




11.8%

29




23.6%

21




22.8%

18




18.6%

83




18.9%

Totals

127




28.9%

123




28.0%

92




21.0%

97




22.1%

439



How long have you been a user of Acme Software?
New User (Less than Three Months)
3-6 Months
6-12 Months
Experienced User (Greater than a Year)
Totals

Product does what it claims

Strongly Disagree

26




20.8%

19




16.4%

18




19.6%

22




22.7%

85




19.8%

Disagree

30




24.0%

22




19.0%

19




20.7%

19




19.6%

90




20.9%

Neutral

29




23.2%

24




20.7%

19




20.7%

29




29.9%

101




23.5%

Agree

23




18.4%

34




29.3%

21




22.8%

12




12.4%

90




20.9%

Strongly Agree

17




13.6%

17




14.7%

15




16.3%

15




15.5%

64




14.9%

Totals

125




29.1%

116




27.0%

92




21.4%

97




22.6%

430



How long have you been a user of Acme Software?
New User (Less than Three Months)
3-6 Months
6-12 Months
Experienced User (Greater than a Year)
Totals

Product is better than other products on the market

Strongly Disagree

34




27.4%

23




20.0%

20




22.0%

27




28.1%

104




24.4%

Disagree

25




20.2%

26




22.6%

13




14.3%

26




27.1%

90




21.1%

Neutral

23




18.5%

26




22.6%

24




26.4%

8




8.3%

81




19.0%

Agree

21




16.9%

27




23.5%

12




13.2%

19




19.8%

79




18.5%

Strongly Agree

21




16.9%

13




11.3%

22




24.2%

16




16.7%

72




16.9%

Totals

124




29.1%

115




27.0%

91




21.4%

96




22.5%

426



How long have you been a user of Acme Software?
New User (Less than Three Months)
3-6 Months
6-12 Months
Experienced User (Greater than a Year)
Totals
Product is easy to use
Strongly Disagree

23




18.4%

15




12.9%

11




12.1%

23




23.7%

72




16.8%

Disagree

24




19.2%

29




25.0%

19




20.9%

17




17.5%

89




20.7%

Neutral

34




27.2%

14




12.1%

20




22.0%

18




18.6%

86




20.0%

Agree

32




25.6%

32




27.6%

23




25.3%

16




16.5%

103




24.0%

Strongly Agree

12




9.6%

26




22.4%

18




19.8%

23




23.7%

79




18.4%

Totals

125




29.1%

116




27.0%

91




21.2%

97




22.6%

429



Chi-Square: How long have you been a user of Acme Software? and Product is affordable
| | |
| --- | --- |
| Pearson Chi-Square | 15.9611 |
| Degrees of Freedom | 12 |
| p-Value | 0.193 ( > 0.05, not likely correlated) |

Chi-Square: How long have you been a user of Acme Software? and Product does what it claims
| | |
| --- | --- |
| Pearson Chi-Square | 12.5421 |
| Degrees of Freedom | 12 |
| p-Value | 0.4032 ( > 0.05, not likely correlated) |

Chi-Square: How long have you been a user of Acme Software? and Product is better than other products on the market
| | |
| --- | --- |
| Pearson Chi-Square | 23.2447 |
| Degrees of Freedom | 12 |
| p-Value | 0.0257 (< 0.05, likely correlated) |

Chi-Square: How long have you been a user of Acme Software? and Product is easy to use
| | |
| --- | --- |
| Pearson Chi-Square | 24.9249 |
| Degrees of Freedom | 12 |
| p-Value | 0.0152 (< 0.05, likely correlated) |