Best in Class
That's the Alchemer Magic
---
Highest user adoption. Easiest to implement. Best Results.
This past year, Alchemer received several awards from FinancesOnline and G2, two of the most trusted business software review platforms.
G2 is the leading business software review platform, basing its rankings off of real business user reviews. Thanks to glowing reviews from businesses of all sizes and in a wide range of industries, G2 named Alchemer the Most Implementable Enterprise solution and awarded us the Best Results and Highest User Adoption among others.
FinancesOnline has more than 2.5 million monthly users and is the world's leading business software discovery and research platform. During 2020, they awarded Alchemer the Expert's Choice, the Supreme Software and the Great User Experience awards.
Find the right plan for you and Try It For Free
Get Started
By accessing and using this page, you agree to the Terms of Use. Your information will not be shared.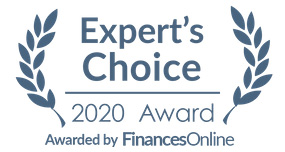 The Top Survey Software Product  
Alchemer beat everybody, including Qualtrics in the Survey category.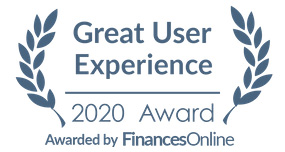 Best User Experience 
FinancesOnline loved our software and the user experience.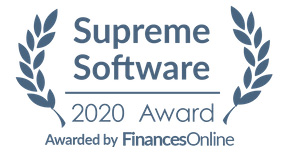 Supreme Software  
We're pretty sure it doesn't get much better than this.
"If Feedback Loops are your cup of tea, Alchemer is the tool for you." 
"I love that I have the ability to build a form with the end in mind and it is dynamic. This helps me create a feedback loop that does not make people bored or frustrated to give critical feedback. Also, being able to save individual components for reuse is ingenious. Finally, the vast selection of question types that are preloaded helped guide me to better surveys."
~ Tristan H.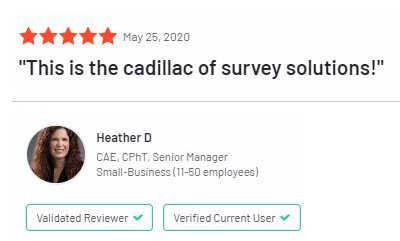 "This is the Cadillac of survey solutions!" 
"When we stumbled across Alchemer, it is because we needed complex logic for data analyses. We have now moved many of our clients to this solution. From the user experience, to the complex functionality, this solution is perfect. I will very happily recommend this product as a 10/10. Love it!!"
~ Heather D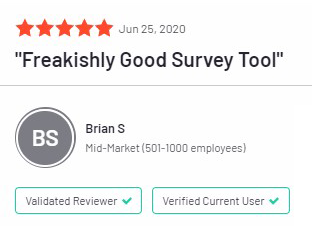 "Freakishly Good Survey Tool" 
"It is so easy to use that it took longer for me to set up the account than the first draft of my first survey. I've used a few of the other better-known survey tools, hands down, Alchemer was the better experience."
~ Brian S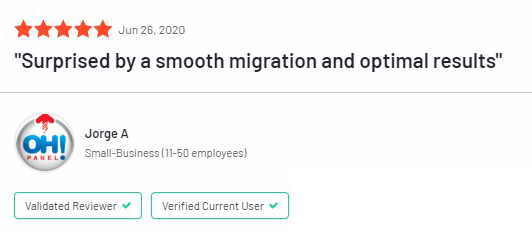 "Surprised by a smooth migration and optimal results" 
"We were looking for a survey platform to replace the one we had in use. We tried different options, but finally with Alchemer, we found a solution that met all our needs. Alchemer solves many of the needs in a simple and efficient way, this has allowed us to save time in the programming of surveys. We have been able to migrate to Alchemer without any problem, our clients have seen the advantages in the change without having suffered any setback due to the migration."
~ Jorge A.